2013-03-16 10:08 AM

Veteran


175






Traverse City, Michigan

Subject:
Hello There Michigan
I see a lot of new Faces here in the Michigan Forum (for me anyway) and still see a few that I remember from back in 2007 when I used to play/train with you all at Kensington. Had a lot of fun with you guys and never did find a group of people as fun to train with in California or Oregon, In fact, it has been at least 4 years since I have even considered training for a triathlon. Well 2 days ago I changed all that. I dusted off my old Felt B2 and went for a short ride! The weather seems pretty nice down here in Baton Rouge where I will be hanging out for a while and it looks like there might even be some cool peeps here to get to train with.
Anyway, my goal is to get back up to Michigan this summer and do the ludington Lighthouse Olympic distance triathlon this summer and totally annihilate my PR for that race even though I have not been on a bike in 4 years. Only this time I want to stay away from any and all marketed "energy food" and see what a 75% raw diet will do for me energy wise. So, I guess I am just asking for encouragement from you wonderful bunch of Michigan triathletes and if a few of you old friends or new friends would like to join me up there for the ludington Lighthouse triathlon that would be great, it is a fun race, a beautiful setting and a lot of nice people up there.

Jason

Champion


6627







Rochester Hills, Michigan

Gold member

Subject:
RE: Hello There Michigan
Hey, Jason, welcome back! I'm sure you'll kill Ludington; a little consistency, plus a dose of semi-decent weather for some early-season riding should give you a let up on those of us waiting for the ice to melt.

I'm probably not in for Ludinton; however, if this year is one of Matt's years, I remember he usually tries to do this one. I'm sure you'll get decent response from the MI Rawk Squad; the membership has changed a lil' bit with peoples' comings and goings, but the crew that's here now has been (basically) intact since the first Trainerfests, right around when you left.
Hope you're well....
Rick
PS. I do remember your race report and the nutrition snafu. Why? Who knows. But I do.


2013-03-16 4:37 PM

in reply to:
#4662507

Veteran


175






Traverse City, Michigan

Subject:
RE: Hello There Michigan
Rick!
Thanks for the welcome! Those were some good times, wish I never had to leave the michigan area.
Thanks for the encouragement. I can already tell that I am going to come back stronger and faster than ever. I finally solved the lung/asthma issues I used to have so I am hoping to really surprise myself this year.
Hopefully a few weeks before ludington I will be able to get back to michigan and hang out with a few of you.
Anyway, glad you are still out there and I hope all is going great for you.

Jason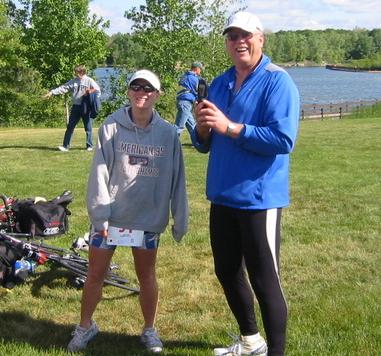 Expert


994










Clio, MIchigan

Subject:
RE: Hello There Michigan
Hey Jason!!
Glad to hear from you, its been a while. I still hang around here, although due to my work schedule I havent gotten a chance to hang with the Rawk squad in a few years.
I'm sure if you're training now, you'll rock out at Ludington. Especially since you're still rockin the B2
Ludington is on my radar, so if it works out, maybe i'll see ya there. If not, and you do make it into town before hand, i'd be game for doing a ride. Regardless, stay in touch, even though you dont live in michigan anymore, you're still one of us. If you cant find any peeps to encourage/train with locally, I'm sure plenty of us can and will provide virtual support!!
Leah

2013-03-16 9:37 PM

in reply to:
#4662729

Veteran


175






Traverse City, Michigan

Subject:
RE: Hello There Michigan
Hi Leah!
It has been a while. I still remember the 5K I ran with you. It was the only official 5K i have ever ran and was a lot of fun, I see you beat your goal of 25 minutes and are heading for an even faster goal

I hope I do see you at ludington, but if not maybe we can catch a ride together before hand, or after.
Any virtual support would be great! And you ever need any yourself let me know. It's great to be getting back into contact with "the michigan gang". You ride a b2 as well , right?
Jason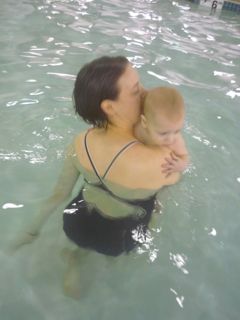 Expert


771







Farmington, MI

Subject:
RE: Hello There Michigan
Hi Jason!

I'm still hanging out here though due to the demands of my two little people and traveling hubs, I'm "only" running. I'll cheer you on from here though. Thanks for checking in.

2013-03-17 8:20 PM

in reply to:
#4663656

Veteran


175






Traverse City, Michigan

Subject:
RE: Hello There Michigan
Hey Jaclyn,
Little ones do have that effect don't they? Thanks for the welcome and also thank you for getting me through my first 10 mile run way back when at Kensington

How old are your "babies" now?
Update on Ludington. Looks like my now 14 year old son is going to do the sprint distance there...possibly the Olympic if I can spend a lot of time working on his swimming. in 2 or 3 years I am sure he will be leaving me in the dust....but I plan on making him work for it

Jason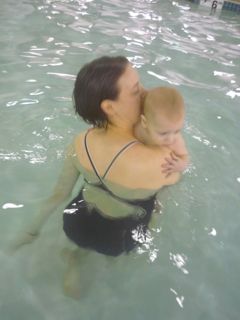 Expert


771







Farmington, MI

Subject:
RE: Hello There Michigan
Super fun to get to race with your son! I've done a few races with my mom and they were really special for both of us.
My kiddos will be 4 and 2 in June. Crazypants.


2013-03-22 1:46 PM

in reply to:
#4668269

Veteran


175






Traverse City, Michigan

Subject:
RE: Hello There Michigan
Yeah, I am really looking forward to racing with him. 2 and 4? you are still in the fun stage! Probably lots of stroller running for you. Hope to see you and some of the gang this summer

Jason