2013-03-30 9:46 PM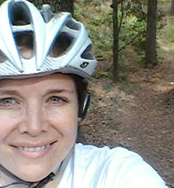 Expert


1951










Subject:
Taking Care of Myself
I feel like I overeat sometimes and it's really discouraging. I'm also concerned about how it will effect me in my long term health. I want to have an attitude of caring for myself in all areas of my life.
I really think the answer is in the mind and heart. So, I've decided to share my journey here. I'll share my experience, hope and encouragement, to whomever wishes to share some of the journey with me.
I'm placing this thread in the "Weight loss Discussion Forum" because I think some of the people who come here have some of the same issues.
My focus isn't really getting to a "goal weight". I'm not interested in weekly weigh ins. I am more interested in working toward caring for myself better, with the emphasis on diet. And how to mentally overcome the times when I get off balance in my eating. Hopefully, identifying triggers to overeating and how to deal effectively with them.

2013-03-31 7:36 AM

2013-03-31 8:13 AM

2013-03-31 9:16 PM

in reply to:
#4680602

2013-04-01 9:15 PM

in reply to:
#4681292

2013-04-02 8:07 AM

2013-04-02 8:31 AM

2013-04-02 8:51 AM

in reply to:
#4683073

2013-04-02 11:05 AM

in reply to:
#4683160

2013-04-02 11:12 AM

in reply to:
#4683123

2013-04-02 11:18 AM

2013-04-02 11:36 AM

in reply to:
#4683449

2013-04-02 1:19 PM

2013-04-04 11:48 AM

in reply to:
#4686636

2013-04-09 10:02 PM

2013-04-12 10:44 AM

2013-04-15 12:53 PM

2013-04-17 11:23 AM

in reply to:
#4700993

2013-04-20 1:19 PM

2013-04-25 8:20 AM

2013-04-29 5:53 AM