2013-04-08 1:57 PM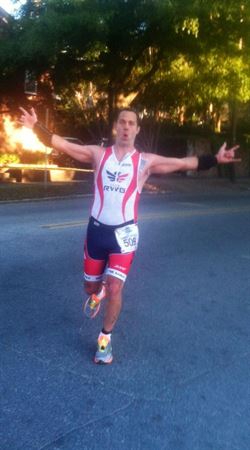 Elite


5145





Cleveland

Subject:
Cincinnati Flying Pig Half Marathon : Official Thread
So, I'm signed up for this race and unfortunately I'm just now looking into hotels and of course, everything nearby the race start/finish is sold out, so I have to look a bit further away.
So, my question is: does anybody know what race day parking is like down there? Would I have a problem staying 15 miles away (or, at the airport hotel) and then driving in race morning? I'd imagine that it should be fine, but if anyone has any info or details on where to park down there, how early I should plan to get down there to find a spot, etc.. that'd be awesome. Thanks!!

2013-04-09 9:10 AM

in reply to:
#4692696

2013-04-29 8:42 AM

in reply to:
#4702650

2013-04-29 1:11 PM

in reply to:
#4719158

2013-05-01 10:13 AM

in reply to:
#4722071

2013-05-03 11:03 AM

in reply to:
#4722298