2013-06-19 2:52 PM

107



Subject:
First OWS fail!
Went out for the first OWS with a local Tri group. First off, I swam as a kid and a teen. Even had lessons. So I fancied myself a pretty decent swimmer through my teens then stopped swimming. 43 now and training for my first tri. So we head on down to the river and I notice that everyone but me has a wet suit. I don't want to invest in one until I tackle my first race and see if I want to continue. Long story short, That water was COLD!!! I started hyperventilating. No big deal as I've been in cold water before. So I relaxed and after a few minutes no break in the breathing. So I stayed close to the dock and swam up and down into the current and then with the current. Guess what, I can't swim for crap. I made it about 15 yards against the current and was whipped. Turned around and came back easy. My breathing never eased until I got out of the water several minutes later. Also I'm noticing that my legs are deep in the water as I kick, not even close to the surface. What the hey? I think my breathing kind of freaked me out.
So, I'm wondering about this hyeperventilating, legs too deep and wet suits. Anybody care to give some advice???
Thanks in advance, Tyler


Member


5452









NC

Subject:
RE: First OWS fail!
Swim a bunch. Maybe get your form & endurance dialed in a bit more in the pool before tackling OWS.



Expert


1416







San Luis Obispo, CA

Subject:
RE: First OWS fail!
And just think, they're are people who will show up on race day like that...

1. Awesome job working with a tri club.
2. Get in the pool ASA_P. Find a Masters team, a coach, whatever. If you're working that hard, there's something wrong. With luck, your body will remember how to swim correctly.
3. Have fun! This sport is a hoot!

1660







Subject:
RE: First OWS fail!
Next time you go, make sure you stay in the water for at least 15 minutes before swimming. Yes, even if it's frigid cold. ESPECIALLY if it's frigid cold. Just play in the water, don't swim, just float on your chest, back, etc. and relax and have fun.

Once you're acclimated to the coldness, you won't hyperventilate nearly as much, and hopefully can at least start swimmign normally. It makes a huge difference for newbs. It's even more important for beginners on race day - if you're afraid to get cold and postpone getting your head wet until the gun goes off, prepare for a potentially disastrous swim start.



RRH_88

2013-06-20 8:13 AM

in reply to:
0

Expert


2098






Ontario Canada

Subject:
RE: First OWS fail!
All great advice, The only thing I can add is there is absolutely no substitute for OWS, you can swim in the pool till the cows come home and be pretty darn good, but then as soon as you get into a dark murky lake or in a wetsuit for the first time its a whole different ball game. Swimming with the tri club is a great start, keep swimming with them in the OWS if you can even if you can't do a full loop just swim along the shore line till you feel comfortable in The Water use fins if it helps for now and like everyone else suggested get into the pool and swim a lot to get your stamina back it will take a bit of time but it will come.
I started to swim only last Febuary last year I went OW Swimming with my club in May I could barely make a few hundred meters without dieing and was swimming with wetsuit ,fins, hand paddles you name it at the start of the season by season's end all the aids were gone and I did my first full 800M loop of the lake, I was almost dead last getting out of the water but I did it, I spent the whole winter in the pool since last fall at least 4 days a week, This year the first OWS was a complete disaster, I had 2 panic attacks and the 800M loop took 22 minutes, 2 OW Swims later and last night I did 2 loops 1600M and was 32:02 minutes for the 2 loops, I actually finished mid pack woo hoo , so it just takes time practice and some perserverance. I am hoping for a flat 30:00 or better by season's end.
Edited by RRH_88 2013-06-20 8:14 AM

56




Subject:
RE: First OWS fail!
I just did my first OWS last night. It was in a bay and I too was the only one w/o a wetsuit. The water was about the same as the pools. The hardest thing was breating in rhythm with the waves and not sucking in too much salt water. Luckily they had an extra floaty that straps around the waist. I quickly learned I need a wetsuit, larger field of view goggles and one of the floats that go around the waist.

2013-06-20 11:34 AM

in reply to:
RRH_88

107



Subject:
RE: First OWS fail!
I've watched a few videos on swimming form and WOW. I'm a disaster at form. I wanted to stay close to the dock in my OWS as it was my first. I kept my head completely out of the water looking ahead as I swam. Didn't want to accidentaly swim under the dock where the current was going. So now I know why my legs were too deep in the water. Video said to look down at the black line in the pool to keep your head down. What??? Apparently there are no black lines in an OWS, just the occasional fish, beer can or reptile I guess. Going to the pool to put in the laps and going to put the hammer down on the OWS as soon as I correct my form problems. Going to swim away from the dock and turn around and come back. Slowly I'll increase the distance till I'm able to hang with the big dogs. A wet suit is in my near future as well.
Tyler
New user


9



Brooklyn Park (Twin Cities), MN

Subject:
RE: First OWS fail!
It certainly sounds like a wetsuit would help with some of the issues you mentioned (the cold water, getting your legs up, etc.). If you don't want to commit to buying until you have some more experience racing, you could still rent one.
Veteran


165





Central Mass

Subject:
RE: First OWS fail!
I feel your pain man!!! I was there last year for my first race and struggled with getting back to swimming in the pool,,, worked at it then
went to the lake, struggled again. Look on line for used wetsuits, as cheap as renting and if you have to you can sell it here if you stop
using it. Get one, get comfortable with it, at the start I felt a little claustrophobic but got used to it, plus losing 20 lbs didn't hurt either.
Stick with it, it will work out!

2013-06-24 12:47 PM

in reply to:
PESawyer

107



Subject:
RE: First OWS fail!
Went to the pool today. Did 10 laps of 50 meters each. At about 35 meters my breathing gets labored. That got a little better after a few laps. Had to take about 5 minutes after each lap to catch my breath. I worked on my form. Wow, now I know why I couldn't get anywhere in my OWS with my head out of the water. Facing the bottom and even tucking my chin pulled my legs up to the surface almost. Had to concentrate to keep my arms from swinging across my torso on each stroke. Going back tomorrow to put in more than ten. Hope to see some improvement.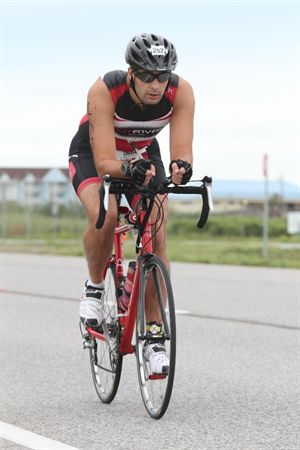 Veteran


348






Houston, TX

Subject:
RE: First OWS fail!
Sounds like it wasn't just your first ows, but your first time back swimming.

I had similar swim experience - I learned how to swim but I was never on a team, and I made a lot of typical form mistakes. The first time I got in a pool to swim laps last year, I could only manage 75 yards before getting out if breath. With time, practice, and watching YouTube videos you can get better.

First get up to speed in a pool before tackling the open water.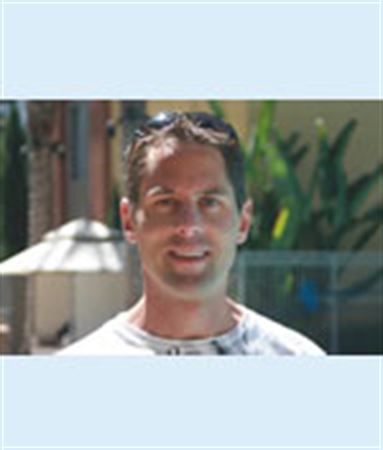 Veteran


236





San Diego, CA

Subject:
RE: First OWS fail!
Nice work getting out there!
OW swimming is a different ballgame than pool swimming. Even when I was in college and in top shape for competitive pool swimming, I was a disaster in the OW when I tried it! The cold, the waves, the crowd, the fact that you can't see much and don't have lane lines- it leads to tightening up and poor technique.
I would ease into it. Practice your technique in the pool, and just add distance bit by bit in the open water. When I say technique, I mean the basic balance drills, plus sighting. Another good idea will be to learn to breathe to either side. This will help with your navigation.
Don't worry- your experience is totally normal and just like everything else in life, it just takes practice! But trust me, the better you get at it the more FUN it will be.