Champion


7136






Knoxville area

Subject:
Mixed results with Crit racing
My Crit racing is an eerie parallel to Cole Trickle's Nascar racing in Days of Thunder. I will have good results one race (winning Primes, finishing high in sprints / breaks) and then have races where I either go off road or get pushed out the back of the group and end up chasing the tail and missing the moves that matter.

What am I missing? I feel like I have a tough time "moving up" seems like nobody will give a space to slip into... am I just not aggressively enough taking a spot? Just a hazard of CAT5 racing? In most of the video's I see things look a lot more organized than the group of 3 broad that goes around every turn.

Probably just have to race more... haha

Master


1603





Connecticut

Subject:
RE: Mixed results with Crit racing
Developing the skill to move smoothly in a field takes practice. More than most people realize. Racers will continue to develop these skills over their first few years and first couple of hundred races... you're probably progressing every time you go out, but realize that it's a process that builds over time.

I would definitely NOT recommend being more aggressive, if by that you mean pushy or making contact with other racers. However, you do need to be confident when you make moves to pass or position... but that confidence needs to come through successsful experiences and skill development.

I DO recommend learning to recognize when you can move up safely so that you can do so with confidence. Cat 5 racers aren't yet comfortable in close quarter, often aren't entirely predictable, and haven't yet internalized certain principles about packs/passing/positioning that higher level racers know almost intuitively. At this cat5 stage, to err on the side of caution is advisable.

I also recommend learning to be comfortable in close quarters. Doing "bumping drills" and riding alongside training partners while touching can be helpful in learning to become more confident. During a race you should never intentional make contact with another rider, but learning the skills and confidence to ride through such an incident if it happens will help you become a safer and more confident rider.

Don't let gaps open and don't be afraid to move in to gaps ahead of you when they do.

Sometimes being near the front is the smoothest and best place. Some new racers are told to always hide in the pack and are so afraid to see wind that they'll hit their breaks rather than coast ahead of the pack. If you find yourself losing the pack because you are too far back, you might find that doing a little work on the front (taking a few short pulls or even putting in some attacks) could actually save you energy by allowing you to maintain position.

Ultimately, keep in mind that cat5 is about experience. The beauty of it is... you don't need results to move up... so use the time to learn, play, and experiment. Try riding in the back, trying working the front, try initiating a break, trying bridging to another rider, try accelerating off the front through corners... just play around and see what works.

In closing, I should add that I am the kind of racer who prefers to see some great results and a few total fails than a bunch of luke-warm, mid pack finishes. I have had more success in bike racing than I ever could have imagined... but I still get dropped some times.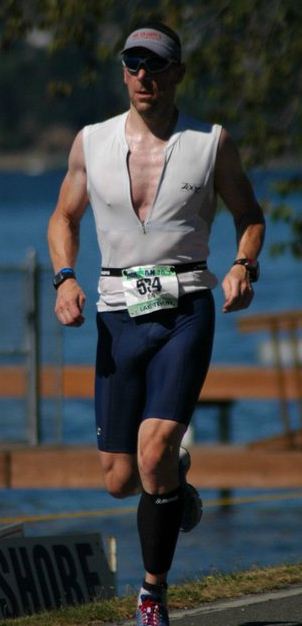 Expert


1484










Subject:
RE: Mixed results with Crit racing
I've managed to Cat up to Cat 2 track this season. Similar experiences while going from 5, to 4, to 3 and Masters, and now Cat 2.

I find you need to burn some energy early to stay up front. Stay with breakaways but don't lead them unless you know you make it stick. Watch for teams and riders working together, use them to help guide you towards the front. Watch the flow of the race, is the middle moving up or are the sides moving up? You'll find that it's one or the other and then manage you place by getting in and out of the middle. I have found that Cat 5 is all about learning, Cat 4 is about putting your time in and refining your skills and building on your fitness, Cat 3 is not all its cracked up to be for guys. In Cat 3 you will have some dudes with big speed and power but no brains and they are looking to Cat up. They will cause crashes, cause the field to yo-yo with random mini breaks, do sketchy things, can not hold their line while sprinting, don't look before making a sudden move and chop front wheels.... In masters I have found there is a good group of smooth and fast guys, way better racing. Cat 1/2 is kinda like masters, the speed is faster than Cat 3, the talent is better, and now you have guys with big engines, big top end speed, racing strategy, and team mates willing to work. Makes for hard racing but way fun.

Stick with it, stay up front and out of trouble, avoid sketchy riders, and Cat up for faster and smoother racing. You can watch riders' hips too. Sketchy riders have choppy hip movements, and they are likely to stand and sprint, coast, sprint, coast, stand and sprint, coast.... fast and smooth riders will keep their body movements tidy and change speed smoothly. You'll see this in Cyclcross too. When the guy in front of you is looking down at his legs or gears he is suffering, time to pass him before he drags you backwards. An other thing I have done is run an POV camera on my bike during races. Then watch the footage and go to school on what took place. Run the camera forwards and backwards. It's really interesting to see how things form behind you during a race. When running the camera forward I used to follow the fast and smooth riders on purpose to go to school on their riding. Would not even really race some events, just go to school and use that later to race and place.


Champion


7136






Knoxville area

Subject:
RE: Mixed results with Crit racing
thanks for the insight guys. Very helpful.
Enjoy actual bike racing too much not to keep it up


Master


1603





Connecticut

Subject:
RE: Mixed results with Crit racing
Originally posted by
Leegoocrap
thanks for the insight guys. Very helpful.
Enjoy actual bike racing too much not to keep it up

That last line is the key! Yay we are racing our bikes!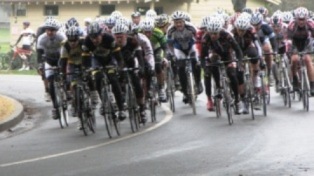 Modesto, California

Subject:
RE: Mixed results with Crit racing
Do you have teamates? They are helpful when it comes to position. If not get to know some of the other teams and offer to help in exchange for position. Sometimes its not what you know its who!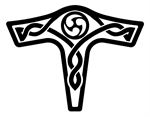 Champion


10663








Tacoma, Washington

Subject:
RE: Mixed results with Crit racing
It's usually harder at the back in a crit, especially when people are afraid to let gaps ebb and flow a bit. Yo-yo'ing is more pronounced in the lower cats. You end up braking harder going into the corner, and sprinting harder to stay on coming out of it.
I've found that packs usually tend to move up on the outside, and back on the inside. I like to give myself an "out" most of the time -- some place to escape when the cr@p happens (some one goes down). That's usually on the outside, which coincidentally usually means I'm moving up.
It's rare that team tactics will do much in a cat 4 race, let alone a cat 5. Put your time in, work with your team. Roles will shake out. I rarely got good results myself in crits -- I needed to be in solo breaks or breaks of 3 or less to get top 3. Many times a break will get swallowed in the last lap. That's okay -- one of the biggest compliments I got from the owner of the bike shop that was our team sponsor was a crit where I was in a 2-up break for most of the race. The pack caught us in the last lap, and we finished mid-pack. As I came around after the cool-down, the sponsor was standing there -- "Great race Dave!" (I didn't even think he knew who I was.) "Um, Stan, I finished in the pack." "Sure, but you were out front for 3/4 of the race, and my shop was mentioned on every lap." Yup, sponsors think a little differently than racers, and sometimes "winning" for the team doesn't include the podium.
Watch how the pack is taking the corners. See where the openings are happening. Be patient, but commit fully when the time is right.
I helped a team mate take a district championship by knowing what the pack was going to do in the final "corner". It was a long sweeper to the right (and on every lap previously there was a sharp left coming out of that, but the finish went straight), and every time the pack would hug over to the right side of the road, leaving the left lane open. I used that sweeper to go from the back all the way to the front several times during the race, just to test it out.
I was playing around in the back for a while, knowing I'm not a great sprinter. My team mate, who IS a great sprinter came up beside me and was worried that we only had 2 laps to go, and we were at the back. "Be patient," I told him.
One to go, and he was getting nervous. "I've got to get up there!" he said.
"Just wait, and tag on my wheel," I replied.
Going up the last incline, a left hander, we're pinned to the left.
"Dave, we're not going to make it!"
"Just hold on, Brian, it'll work."
Like clockwork, into the right sweeper, the pack bunched up on the right hand side. I took off up the left side for the lead out with Brian on my wheel.
I passed the front of the pack at full speed, 50m to go, drifting right, with Brian right behind me. I heard him pop one more gear, and I swept left to give him the clear lane. He took the win uncontested, and I got swallowed by the pack, like a good lead-out man should.
The icing on that was his family was there to see his win.
Good times. Thanks for the opportunity to reminisce.
Hope that helps a little.
Edited by briderdt 2013-09-11 11:37 AM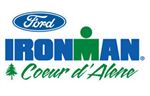 Expert


3126






Boise, ID

Subject:
RE: Mixed results with Crit racing
Don't know if you are already in one, but find a join a good riding group if you don't have one already.
I just started group riding this summer and did one crit so no grand experience here. But there are some guys that I ride with that are very knowledgeable and are good racers. I learn something new from them every time I ride with them.
Even just group riding was enough for me to know that in the crit I raced I did not want to be anywhere near the back. The yo-yo can sap a lot of energy, I'd rather be 2-3 guys off the front, or even take a pull or two on the front than be in the back constantly braking and sprinting.