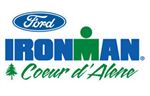 Expert


3126






Boise, ID

Subject:
RE: Signing up for HIM without knowing how to swim
10 months is plenty of time IMO, especially with private lessons. IMO you are going to be 3-4 months into the training and will feel more than ready for the HIM but it will be too late to sign up.

Chicago

Subject:
RE: Signing up for HIM without knowing how to swim
My two cents as someone not far from your situation...
Breathing: I agree with whoever said find an instructor to get in the water with you and break it down for you like you're in 1st grade. I did the same thing. No fear of the water, just couldn't get the mechanics down. I needed to be able to ask her to have specific things repeated nine times before it clicked. For me, with breathing and rotation it was her focusing me on my elbow coming out of the water and having my head rotate only one goggle lens out of the water on the head turn. The other big thing was relaxing and not overthinking it.
HIM: Because I'm a newbie and because I jumped straight into an Oly with an eye on HIM/IM, I always enjoy watching the tension between those of us who want to sort of throw ourselves into the sport and the folks who advocate a more measured introduction. As I've said elsewhere though, my take is that you have to do the race that motivates you to train. If that means some of us want to head straight to iron distance, so be it. I think the community can do more to be welcoming to everybody. I told someone else on another thread, I learned more from doing a 1500m race day swim than I did in 4 months of 3x per week practice leading up to it. Experience is the best teacher, IMO.
Racine: The comment about last year's conditions was correct...people got pounded. My lesson from my first race was that what I needed wasn't more pool time it was more OWS time now. So I've joined a tri club where I know I can be in Lake Michigan with them once or twice a week every week. Not sure where you are in IL, but there's a lot of options.
Member


88





Middle Tennessee

Subject:
RE: Signing up for HIM without knowing how to swim
I second the swim lessons instead of a swim coach. Dig around and see if you can find an adult beginners class or a private instructor.

I could never coach a master's swim session, but I teach swim lessons. I have no idea what is the best way to drop your swim time from 2:00 to 1:30/100 yds. But I can tell you exactly what you need to do to float, stroke, kick, and breathe.

Good luck to you! I am sure you will get this figured out.


358







Subject:
RE: Signing up for HIM without knowing how to swim
I'm in a similar position as the OP... Or was when I joined here.
And in a fit of raging stupidity I signed up for a Sprint(ish) Tri with almost zero swimming ability. And got out the water after about 100 yards. Still had a decent bike and run though.
Then a month later I did another Sprint Tri and finished the swim, albeit 254/258. It just meant I got to pass a LOT of people on the bike and the run.
After that I figured if I'm going to do a 70.3, I need to get serious about the swim. I bought the Total Immersion book and the Swim Smooth book, and read both. I decided I liked the Swim Smooth approach because they coach to a 'type' instead of a generic swimmer, and I'm definitely a 'type'. (The type that if you were to build a prototypical swimmer in a lab somewhere... he'd be the perfect opposite of me.)
Nevertheless, after reading the Swim Smooth Book, I purchased their plan for a swim type as well as the DVD which I ripped to my phone. I spent the summer working through the plan for the swim type and made some really nice gains in confidence and ability. I'll try to maintain that over the fall and winter before I start training in earnest for next Tri season.
It's slow and tedious, but if you pick a program and stick with it you will make progress.

6



Subject:
RE: Signing up for HIM without knowing how to swim
Thanks for all the great advice. I didn't realize I'd stir up so much conversation. Taking everything into consideration, I'll put off the HIM until 2015. Maybe I'll do a sprint or oly distance next summer if I feel my swim skills are up to the task. Preferably one in a pond without waves/currents.

I felt I needed to just throw myself into a HIM because historically I work best under pressure, but for my safety and those around me, I think it's best to give it another year. I'll just give myself another milestone to reach for next year. Maybe I'll try to qualify for Boston, or go from a metric century ride to a full century ride. I'm a sucker for a good challenge. On the flip side, I don't want to drown. Looking forward to see you folks at races in the future. Thanks again.



Veteran


2842








Austin, Texas

Subject:
RE: Signing up for HIM without knowing how to swim
Just to clarify, I don't think that a HIM is out of the question for the first year - was merely saying that I thought there was a reasonable way to get there safely given your swim background (perhaps the most important leg on which to be solid - if you stop on the bike or run, you stop and stand up!). You might find that you take to the water and are fine for the HIM. Perhaps you could pencil out a season that leads to a HIM late in the season, and just make the call depending on how you feel about your swimming abilities?
As for being a sucker for a challenge, my hardest two races this year were sprints (and I did my first HIM this year as part of that mix). So, just sayin'…

Also, to another poster's point, I hope the well intentioned advice you read here is seen VERY MUCH as welcoming! Triathlon is an awesome sport with many aspects and from which there is lots to gain (and lots to learn - I'm waaay early on that curve myself… not that it stops me from posting!).

My comments (and I think just about everyone else's, but I can only speak for myself with certainty) are around suggestions that hopefully help you get a lot out of the sport while not leading you into a potentially bad situation (I did my first HIM within a year of starting, but my swim was pretty solid and I did a half dozen or so races first, moving from sprint to Oly).
Lots of ways to approach this, so it's of course up to you and what you feel is best for you. Like all advice from an interwebblogchatforumthingie, YMMV.

Again, welcome to triathlon and tear it up!
Matt

6



Subject:
RE: Signing up for HIM without knowing how to swim
Thanks, Matt. Lots of good advice all around. And yes, almost everyone seemed very welcoming. I've been lurking for the past few months, reading articles and threads. I've learned a lot along the way and I'm sure a lot more to be learned in years to come. If things click in the pool sooner rather than later, then maybe I'll sign-up for a HIM next year.

thanks again!

Veteran


2441








Western Australia

Subject:
RE: Signing up for HIM without knowing how to swim
When you get your swim smooth book there is a whole chapter on breathing but before you even start with. That I would suggest the exhalation sink down exercise on page 32. Being honest I think the rest of the book will be way too advanced for you if you can not yet manage a basic form of freestyle.

I agree with the get a swim teacher, not a coach as these are two different things. And the suggestion of someone who teaches kids is a good one, they seem to have the ability to break things down a bit easier.

One thing that you could practice to help with the breathing would be to stand in water slightly deeper than your waist, bend over with your arms above your head and put your face in the water. Your torso should now be in the position that your body would be if you were swimming freestyle, but your feet will be firmly planted on the bottom of the pool. Then with your face in the water blow out of your mouth or nose (it doesn't matter which) until you have no breath left, turn your head to the side, take a breath and then put your face back in the water. Repeat this over and over. It helps you to learn to breath to the side without worrying about trying to get the timing of your stroke right or your legs and chest sinking. Once you feel comfortable with this then do the same thing but add in the arm movement.

Next some pools have a bar attached to the wall along one side, hopefully yours does. If it does then hang onto the bar with both hands and float on your face with your legs out behind you. You will need to kick slightly to stop your legs from sinking. In this position repeat the breathing drill again, starting with no arm movement and just breathing to the side and then adding in the arms when you are comfortable.

If you are finding that your legs are sinking still then you need to use your core and butt muscles to hold them near the top of the water (not on the top, just near it).

Good luck and I hope that you find a swimming teacher that can help you, it will make life much easier.

Expert


1028




Detroit, MI. Kinda.

Subject:
RE: Signing up for HIM without knowing how to swim
Plenty of time to learn to swim that distance...It took me 5 private lesson over a couple months to feel like I wasn't going to drown. All of my chosen races, though, were intentionally flat water. (And yes, OWS across even the smoothest surface is NOT to be underestimated on it's ability to freak you out...do that a few times before race day!) Please consider the difficulty of the individual swim...so I'd say that HIM is easily feasable, but based on what other posters have said - maybe Racine isn't the race for you to commit to just yet.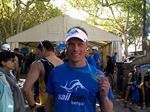 Extreme Veteran


929








, Kobenhavns Kommune

Subject:
RE: Signing up for HIM without knowing how to swim
Originally posted by Zero2Athlete

Plenty of time to learn to swim that distance...


Absolutely agree that most people should be swimming in 10 months but everyone progress differently. For the safety of OP, I think it is wise to wait signing up till OP is confident in the water and that he can do it. Also, OP should have some experience with both OWS and shorter distance races before setting out on this distance.
If you do chose to sign up, get a cancelation insurance or be honest with yourself that you're just securing yourself a spot. Be honest and don't be overoptimistic about your abilities and don't insist on doing it, just because you paid.
BR

Veteran


151





Subject:
RE: Signing up for HIM without knowing how to swim
I don't know your situation or finances, but if you do sign up for the HIM, can you be honest with yourself and
afford to DNS if you are not ready?

Wasting $ is better than endangering yourself or others, if you can honestly say you could DNS, then by all means sign up and
work hard to be ready.....

OWS is very different than pool swimming and I'd argue that you should be able to finish 2X the distance in the pool
before doing it OWS....

I'm just the opposite of you I've always been a swimmer, but prior to my 48th birthday the farthest I'd ever run was 1 mi fitness test in High School.
I've now done two HM and two HIM's and I still find the run really freaking hard.

I've signed up for the Cda IM next year and the Marathon terrifies me.

I'm doing my very first Marathon next Sunday the day before my 51st birth day...
I expect it to take 5:30, I've done the training, and my longest run to date was 22miles at 12min pace.
I'm scared to death of it,

Good luck with the swimming!












2013-09-23 1:59 PM

in reply to:
pbreed

6



Subject:
RE: Signing up for HIM without knowing how to swim
Thanks for the advice everyone. In my gut, I feel like I should be a capable swimmer in 10 months. I think I'm just going to do an Olympic distance for next year and save the HIM for 2015. Racine scares me with the waves & currents. I think my first HIM should be in a (relatively) still body of water, like HIM Muncie or something like that. I don't mind a DNS next to my name as much as I would a DNF.

Good luck pbreed on your first marathon! Trust your training and have fun. I'm doing the Chicago Marathon in a few weeks. I'm shooting for a PR of 3:25, but I'm going to have a blast regardless.