Relocating to FL... What do you love about where you live?

17



Subject:
Relocating to FL... What do you love about where you live?
My husband and I are starting the ball rolling in our process of relocating from Indiana to Florida. His parents already live there (about 45 min west of Orlando but they are ready to move and will relocate wherever we choose). He was born in the Pensacola area, but hasn't lived there since his elementary school years. We are open to really anywhere, but we have a 6 yr old and. 9 yr old, so obviously good schools are our #1 priority. I'd like to avoid having to do private school if at all possible. And then of course, there is triathlon necessities! I'm excited for more opportunities for OWS training and bike courses. My husband and I both do triathlons, and I'm hoping to get into longer distance tris next year. Where do you live and what do you love about it? I'm from the suburbs of north of Indianapolis, so we are spoiled to have nice, newer home neighborhoods here, and a SuperTarget and a Fresh Market less than 10 minutes away, but I'd take a safe, scenic bike route over that any day! Any input is much appreciated!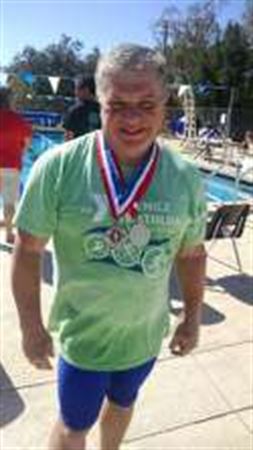 Champion


7036





Sarasota, FL

Subject:
RE: Relocating to FL... What do you love about where you live?
I'm also a Indiana native (Fort Wayne), but have lived here in Sarasota for 28 years.
Besides the obvious advantage of the weather, we have a very active triathlon & running community, great beaches for OW swimming in the Gulf of Mexico, and a triathlon within easy driving distance almost every weekend from May through November.
We were very pleased with the Sarasota public school system. Our daughter and son both graduated from one of the public high schools and then from the University of Florida.
No state income tax in FL, so that is also a big draw. Housing prices are starting to recover, but deals can still be found in some nice neighborhoods.
Mark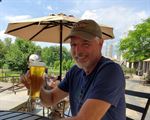 Master


6833









Englewood, Florida

Subject:
RE: Relocating to FL... What do you love about where you live?
I live in a little town on the Gulf of Mexico (read as easily available OWS) about 90 minutes south of Tampa. It is quiet, there are a ton of outdoor activities available, and we have nice running and biking paths/roads in the area. Drivers can be a bit sketchy on the highways. We have multiple opportunities for group riding and there are a couple of nearby triathlon groups, if you are so inclined. Races can be found up and down the coast and inland as well.
In so far as housing and schools go, the real estate market is on the upswing. More new houses are in process. Schools are pretty good in Sarasota/Charlotte counties, but I can't comment on other districts. All of the standards are in town, Walmart, Publix Market, etc. There is a growing movement to have a "Fresh Farmers Market" in many towns, which is nice. My town is small enough that I can get everwhere on my bike if I so desired.

5



Subject:
RE: Relocating to FL... What do you love about where you live?
I live on the East Coast in Boynton Beach which is about halfway between Ft. Lauderdale and West Palm Beach. We have an extremely active tri/running community (I am a memeber of the Boca Raton Triathletes) with ample training opportunities all week. Easy access to beaches for ocean swimming (many with free parking that is easy to obtain early in the AM). Flat smooth roads to ride (I generally ride A1A for the scenery, ocean breeze and lower speed limit than other roads but there are plenty of roads around). The Palm Beach school district is generally excellent with a few outliers but we have been happy (younger son is in neighborhood elementary and older son is in charter middle down the block which goes through high school). We have a Super Target down the block, a wonderful farmers market that has a u-pick 3 miles away as well as Whole Foods and Trader Joe's just opened. Most of the houses here are newer construction and there are actually plenty of neighborhoods still being built. I am a New York City girl but really love my lifestyle here!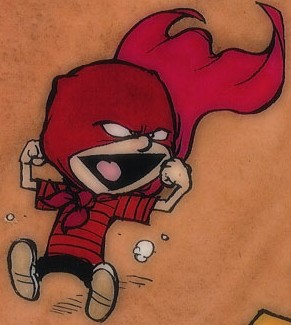 Pro


6582








Melbourne FL

Gold member

Subject:
RE: Relocating to FL... What do you love about where you live?
I lived in Indy for 3 years (worked at Thomson the ugly green and white checked buildings at 465 & N Meridian) (Syracuse NY before that) before moving to FL. We're on the central east coast, aka Space Coast. My business partner did research before finalizing where to establishing the business. He picked the Melbourne FL area based on the school district, housing costs and small town feel. Being centralized we're within 3 hours of Jacksonville, Tampa and Miami.
Like a lot of FL we have a nice Tri, biking and running scene. Also there are several OWS gatherings each week in the lagoon & ocean. There are two free OWS events held here in Melbourne of ~2.0 and 3.75 miles. Nice pat on the back is your prize! Locally there's the Space Coast Running club and a store called Running Zone that hold running series.
Today the school district is still recognized as a top 20 performer in the state. The housing scene is still recovering from the housing market crash but was up 15% last year so homes are still affordable. There's a lot of development in an area called Viera with new shopping and housing.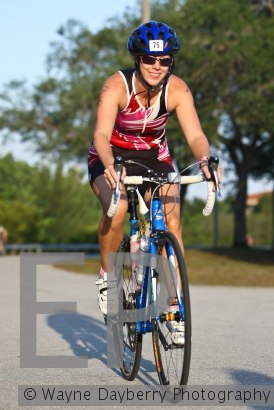 Member


1083






Subject:
RE: Relocating to FL... What do you love about where you live?
I'm in Miami.

We have plenty of access to open water swims. We have a very active running and triathlon community.

And to be honest our schools are a challenge and riding on our roads can be a dangerous challenge. But I like it (the city not the dangerous roads). It's a big metro/suburban area with lots of "stuff" going on.

If you consider Miami let me know - I'm happy to answer more questions.

17



Subject:
RE: Relocating to FL... What do you love about where you live?
Thanks so much for all the input! At the root of it all, we are moving to be near family, which is if the utmost importance to me. But at the end of the day it is the tri community here who makes up who knows me, who gets me, and where my heart is. Not many hospital coworkers can relate to us who crave a hilly ride on a Sunday morning or a long swim while others are still asleep. I'm afraid of never finding a replacement of that, so you all have calmed my fears. We are flying to FL tomorrow, spending the week. Meeting with a realtor in the Cape Coral area one day, and driving east to the Melbourne Beach area another day. Will update after we search more! Thanks again, all!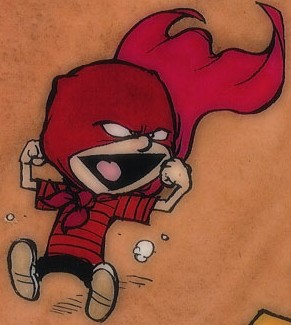 Pro


6582








Melbourne FL

Gold member

Subject:
RE: Relocating to FL... What do you love about where you live?
My business partner lives in Melbourne Beach on the Indian River Lagoon. Nice small town feel, great elementary school. The youth soccer league is very active.
The longest running triathlon in FL is held there by the Rotary Club. Since I've been here its grown from a 200 person event to 650. They do it right and best of the best in FL come out for this one. http://www.pineapple-man-tri.com/race-course/
If you have any questions while you're here feel free to send me a PM or email (see profile)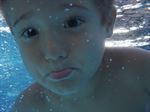 409






Durham, North Carolina

Subject:
RE: Relocating to FL... What do you love about where you live?
If your family lives near Crystal River, FL you have to give the springs a swim! Every time I go visit family near there that's what I do.

3mar

2014-08-06 2:18 PM

in reply to:
0

1502




Katy, Texas

Subject:
RE: Relocating to FL... What do you love about where you live?
I've been living in Florida for 3 years now. I started in Fort Lauderdale but quickly moved to Key Largo where I live now. The good is obviously the weather and the water, so tris are a plenty. The bad, in certain areas are the drivers...and I mean BAD. Be careful as it's like nothing you've seen. The three worst areas are Orlando, Miami and Fort Lauderdale. I mean that by statistics. They are the three most deadly places for pedestrians in the Country, with Orlando taking the top spot year after year. It's systemic, so don't expect the police to help you. Just recently the Sheriff here in the Keys publicly stated that he refused to enforce pedestrian right of way laws because he felt they shouldn't have the right of way and should always stop for cars no matter what. He got in a bit of hot water, but you see the problem. He actually stated that if a pedestrian got hit and killed in a cross walk where the car was signaled to stop, it would still be the pedestrian's fault. That's what you're up against here when running and riding and the Keys are way better than the other areas noted. The schools are touch and go by area. We found the schools in Ft. Lauderdale pretty rough unless you moved way inland away from the water which is what prompted us to move down here.
The aggressive driving and "cars rule" mentality has been the hardest thing for me to get used to here.
Here are some articles:
http://www.forthepeople.com/blog/florida-ranks-as-most-dangerous-st...
http://www.nbcnews.com/business/autos/orlando-americas-most-dangero...
http://grist.org/list/2011-08-16-florida-is-the-worst-state-for-ped...
EDIT: Re-reading this it sounds very negative and I didn't intend it to be that way. Florida is great in a lot of ways. The most obvious is the weather. I just want to note that the driving is a bit more than an inconvenience, and really a danger that you need to be aware of. Given that, I don't think we would live anywhere else. You just can't beat the sun and year round warm temps. You can kiss any seasonal depression goodbye, that's for sure!!
Edited by 3mar 2014-08-06 2:34 PM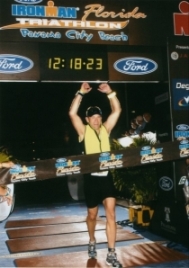 Master


2447








Marietta, Ga

Subject:
RE: Relocating to FL... What do you love about where you live?
I grew up in Dunedin, on the west coast of Florida just north of Clearwater. I also plan on retiring back in the Sunshine State and hope to live somewhere west of Panama City and east of Pensacola. Its my favorite area of the state. The reason I'm choosing this area is due to the beaches, the calmer, turquoise waters of the Gulf of Mexico, and the reduced occurrences of hurricanes along this particular part of Florida.

Hurricanes normally travel east to west and will veer north once they get near Florida. Most often, they'll head north along the east coast of the state. Sometimes, they'll go across the state during which they'll weaken significantly by the time they hit the gulf (Andrew), and sometimes they'll swing under the keys and head north once they hit the Gulf of Mexico and head over to Mexico, Texas or Louisiana. Very rarely will they buttonhook and head northeast once in the Gulf. At this point, they typically continue to head northwest and avoid the eastern panhandle of Florida. I know this is not always the case, there are always exceptions, but generally speaking, the panhandle and the west coast (anywhere north of Marco Island) is probably the safest in terms of hurricane danger.

Finally, the area is absolutely beautiful. If you can avoid the touristy areas (Panama City, Seaside, Destin) and find some sleepy little towns (e.g. Blue Mountain, Rosemary Beach, Greyton Beach), you'll be in for a very nice place to live.

My second choice would be Marco Island. It is situated just north of the Everglades, has some of the best fishing in the state, and is a very laid back, non-commercialized area. It is a tad expensive, though.