Extreme Veteran


510



Budapest, Pest Megye

Subject:
Achilles Tendons hurt after running
My achilles tendons hurt after 2 miles or so into the run and the pain increases gradually (I usually run 6 miles 3x a week) and then they hurt really bad after I'm done running and for a day or so after the runs. Why? What can I do to prevent that? I stretch a little before and a lot after.

Thanks for your feedback!
Sylvain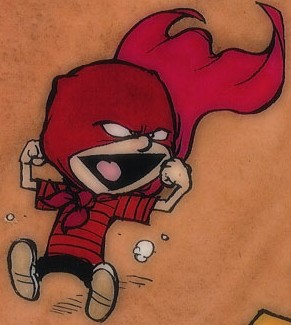 Pro


6542






Melbourne FL

Gold member

Subject:
RE: Achilles Tendons hurt after running
Sore achilles can be the result of tight calfs, hip issues or even using the wrong kind of shoe I suffered with calf/achilles issues 3-4 years ago and did research on this. I have several pdf articles if you would like them, PM me your email address and I'll send them off to you.
One excerpt:
...Achilles tendons provide the key propulsive force needed to stride forward when you run. That makes a certain amount of intuitive sense, since as you 'toe off' at the end of each contact with the ground, your heel rises as your foot rocks forward toward your toes. It's logical to think that the calf muscles are pulling actively on the Achilles tendon and heel at that point, lifting the heel right off the ground and helping you explode from one foot over to the other. Except it just doesn't happen that way! EMG (electromyograph) analysis of calf-muscle activity during running reveals the following interesting points: 1. The calf muscles are most active just before footstrike, at initial footstrike,and just after footstrike occurs.2. During the stance phase, the calf muscles actually become progressivelyless active.3. Just before and at toe-off, the calf muscles are completely quiescent (incontrast to the popular belief that they are rocking the foot forward toward thetoes).4. During the 'swing' phase (when the leg moves back and then forward whilethe foot is off the ground), the calves don't become active again until shortlybefore footstrike.This tells us that the key function of the calf muscles and Achilles tendon is not to contract vigorously to provide a highly propulsive toe -off (they can't do that since they're not active at toe -off). It's true that the calves and Achilles do help with toe-off, but this help is provided by their natural elastic recoil from a stretched position, not by active work. No, the electromyogram data tell us that since the calves are most active just before and after footstrike, their key function is to position the foot for footstrike and then control 'dorsi-flexion' and pronation during the stance phase of running. Controlling dorsi -flexion means keeping the ankle joint from collapsing as the foot hits the ground, eg, keeping the shin and the top of the foot from getting too close together. Controlling pronation means preventing the foot from rolling too far inward - and the heel from turning too far outward after the impact between the foot and ground. And those happen to be 'eccentric' activities of the calf muscles and their associated Achilles tendon, which means that the calf muscles are being stretched and strained by the force of ankle flexion at the same time that they're trying to shorten to control that flexion. Simultaneously, the ankle joint is rotating as the foot begins to pronate, placing a twisting and stretching force on the Achilles tendon and calf muscles as they attempt to shorten. These eccentric actions, repeated over and over again, are what actually damage the Achilles tendon.
Your Achilles - and your hip
That's where things get a bit sticky. You see, your Achilles problem might not be a calf-Achilles problem per se but might actually be the result of a hip problem! That's because your entire leg, from the tips of your toes right up to your pelvic girdle, represents a 'kinetic chain' of interacting parts. If somethinggoes wrong at one end of the chain, the problem can 'ripple' through to other parts of the chain. During the critical stance phase of running, for example, weakness in the buttock muscles and hamstrings might permit too much hip flexion (the angle between the trunk and the thigh might decrease too much). As this occurred, it would induce excessive knee flexion (see for yourself by standing on one foot and increasing knee flexion), and as the knee flexed too much, ankle flexion would also become greater than usual. And of course, over-excessive ankle flexion would place too much stress on our friend, the Achilles-calf complex. As you can see, everything is related; a problem in one part of the chain can create a problem at the opposite end. To rehab the Achilles effectively, you must make it a smooth-operating part of a fully functional leg (that's yet another reason why heel raises have a bad odour; when heel raises are completed the usual way, there is none of the normal hip flexion which is part of running).

MLJ

2006-08-25 2:18 PM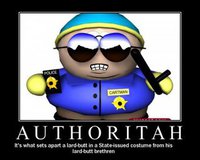 Expert


834







Medina, MN

Subject:
RE: Achilles Tendons hurt after running
I have had those symptoms. I found that just stretching my achilles a ton and doing some calf raises helped. I'm not sure if it was the exercises or my body just got used to things, but it went away in a few weeks. Also, I did start trying to work on my running form, specfically shortening my stride and keeping a higher cadence, so that may have helped as well.

Extreme Veteran


510



Budapest, Pest Megye

Subject:
RE: Achilles Tendons hurt after running
Thanks for the info. That helps a lot. I'm gonna do just what you prescribed!

Novo

2006-08-31 7:32 PM
Veteran


240





Denver

Subject:
RE: Achilles Tendons hurt after running
My achilles started hurting for the first time last night and felt real tight walking around today.

What's the best medicine at this point, heat or ice?? I'm running a 1/2 Mary on Monday so I wanna do anything I can to loosen it up.

Thanks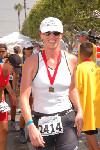 Veteran


136




San Diego, CA

Subject:
RE: Achilles Tendons hurt after running
I would say ice at this point. You only want to do ice for the first 48 - 72 hours after an injury because heat will inflame it more. After that it's good to do contrast - hot 3 minutes, cold 30 seconds ... always ending with cold.

I've had more experience than I care to think about with achilles tendonitis. It can be due to tight muscles, over pronation, uneven leg length - any one of a number of things. One quick easy thing that often helps is putting pieces of felt in the heel of your shoe ie heel lifts. This shortens the achilles and takes some of the stretch out that might be creating inflammation. Beyond that and stretching, I'd see a PT/ podiatrist/ chiropractor etc. The heel lifts are not a cure, they're just a band-aid.

Nic