2015-11-17 5:52 PM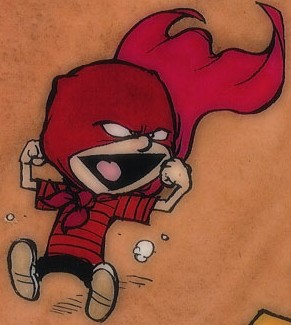 Pro


6582








Melbourne FL

Gold member

Subject:
BT Winter Cycling Program Challenge 2015 - 2016
Hello BT,
If you're interested, a couple of us will be doing the BT Winter Cycling Program over the winter. It's a 14 week program (starting at week 3) to get stronger on the bike with 3-4 workouts per week. Official start date is Nov 30th, but you can join in at any time that may be convenient for you. Note, the 1st two weeks of the program are optional prep weeks, which this challenge is not officially doing. You can do these if you which but week 3 is the official starting point of the program first test week for Phase 1. Please read the programs description here if you are not familiar with it.
This challenge is intended to be a power based using either actual power from a power meter or using virtual power (VP) based on your trainer's speed vs wattage curve. You'll need a few things to do this indoors:
Trainer, PC, trainer program, power meter or ANT+ speed sensors, and USB ANT+ dongle
Regarding trainer programs: I know the MaximumTrainer program has the BT Cycling Program included. I don't know if TrainerRoad has it available, but it wouldn't surprise me that someone has developed it. GoldenCheetah is another program but last time I used it (early 2014) all the workouts were not in the database. There are some other trainer programs but I'm not familiar with them. If anyone can expand on any of these or others please do.
Back to the program. This program has 3 main phases and uses the Critical Power (CP) metric (not FTP). Phase 1 has mostly shorter interval workouts (e.g. 5x1 min, 10x30 sec), Phase 2 morphs to longer mid duration interval workouts (e.g. 6x4', 3x8'), and Phase 3 gets into longer duration workouts (e.g. 4x10', 2x20'). There are 4 test weeks in the program, at the start of each phase and at the very end. Each test week has two tests: a 5 minute test and 20 min test.
For tracking gains, I setup a Google spreadsheet (here) to enter your weight and 5' test result and 20' test result and it will calculate the CP value. It will also show you the CP percentage gains made phase to phase and the overall start to finish gains at the end. Please see if you can view it and enter you name in the left hand column.
So let's encourage one another here, ask any questions you may have, and get stronger on the bike.
My goal upon completion of this is to ride a local St Patty Metric Century and get then jump into sprint race training.
Edited by Donto 2015-11-17 5:54 PM

2015-11-18 9:44 PM

2015-11-19 5:34 PM

2015-11-19 6:04 PM

2015-11-19 11:05 PM

2015-11-20 12:02 AM

2015-11-20 7:09 AM

2015-11-20 8:46 AM

2015-11-21 1:35 PM

2015-11-22 8:42 AM

2015-11-22 10:35 AM

2015-11-22 12:58 PM

2015-11-29 12:24 PM

2015-11-29 8:07 PM

2015-11-30 7:26 AM

2015-11-30 7:47 AM

2015-11-30 9:08 AM

2015-11-30 10:10 AM

2015-11-30 11:57 AM

2015-11-30 12:07 PM

2015-11-30 6:01 PM

2015-12-01 4:25 AM