2018-05-20 2:13 PM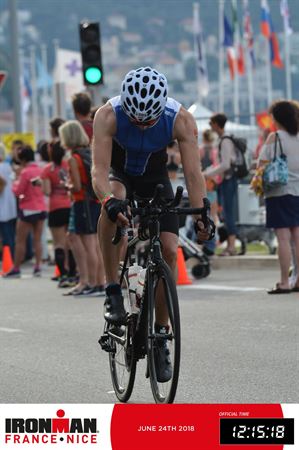 24



Kingston Upon Thames, England

Subject:
Cramp in the calf's whilst swimming
I swam 4kms this morning, I drank a glass of water before. My swim was in a lake with a 1km loop, water temperature was 17.5C quite nippy. My full wetsuit on, I cramped 5 times all servere, one occasion I had to swim to shore to wait for pain to go..

Does anyone have any tips, do I need to drink lots of electrolights before a swim? Or is it muscle stretching? I have my Compex Muscle Stimulator arriving tomorrow, will this help? Is this my technique? I never have had cramp running or cycling.

Cramp has happened in the pool & open swim.....I'm really confused why this is happening usually after about 1700-2000m
Cramp is annoying and extremely painful, I have an Ironman in France in 1 months time, last thing I want is cramp!



2018-05-20 4:02 PM

in reply to:
#5243488

2018-05-22 2:32 AM

2018-05-22 3:05 AM

in reply to:
0

2018-05-23 4:44 AM

2018-05-29 3:40 AM

in reply to:
pistuo