2018-07-04 11:42 AM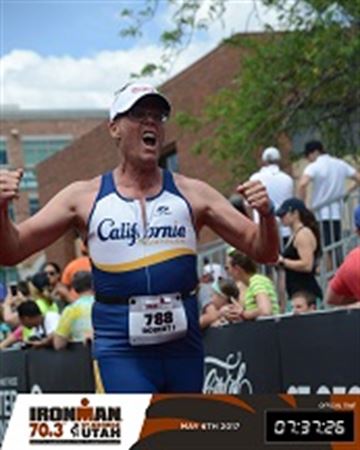 233





Ventura, California

Subject:
Building a new bike, suggestions?
Hello BT,
It has been awhile since I have posted. I have had a lot of changes over the last year and half and my triathlon interest has suffered. But what I think has been the biggest impact is I have fallen out of love with my bike. I hardly ride it all anymore. I gave up a race in June I had wanted to do, even had my rims freshly trued as there was going to be some high speed downhill sections which I normally crave. Now I just dread getting on the bike at all. Was supposed to be on a epic ride today (july 4rth) in the mountains, didn't even make the attempt, was going to go for a ride along the coast instead, well here I am typing complaining about the bike, doh!
So...Its time for a new bike. I wanted to get some input on bike geometry and how it effects the handling and performance of a bike. To start this off I will not be building a 'tri'/'tt' bike, I want to have a road bike that I can both train and race on. My current complaints of my current bike is harshness and stability issues at high speeds. (1988' Steel frame/fork Peugeot, 23lbs, downtube shifters, 16sp)
How much impact does frame geometry effect the ride quality of a frameset? Between the two frames below we have one that says 'Race Geometry' and the other claims 'Comfort Geometry'. How much does that really matter in the world of endurance riding. I won't be hitting the local crit racing circuit anytime soon.
I am looking for something I can feel confident at 50+ mph downhill runs and have good steering response but not too twitchy. At the same time I have to be honest with myself that I don't ride much in mountain terrain anymore, my current environment is all mostly flat, but I don't want to fall into a mediocre frame set that gets unstable at high speeds.
Here is the frame I am setting as my guidepin as it fits my requirement for quality and price point. It is a alum frame/carbon fork combo.
Smart Race Geometry: The compact semi-sloping geometry is suitable for those seeking all day comfort as well as those looking for a race bike. The tapered 1-1/8" - 1-1/2" headtube adds front-end stiffness. Combine this with the oversized fork and you have a recipe for great control and absolute steering precision. (frame/fork 2060gr/4.5lbs)
I have a friend who says none of that crap matters and just to by a cheap $200 aluminum/carbon frameset and invest in high quality components. He said the frame geometry makes very little impact and its all about the cockpit and drivetrain components. Even on the cheapest of import frames, modern welding and manufacturing make buying a name brand frame a waste, according to his thoughts on the matter. Personally I believe in the 'You get what you pay for', if you buy cheap, you get cheap results, etc...
So on the opposite side of the spectrum we have this crop duster frame set for incredibly cheap. $150 for a alum/carbon combo

"Comfortable geometry offers a more relaxed riding position, which translates into increased comfort and reduced rider fatigue, a feature that we have come to appreciate ourselves when making early morning commutes when carrying a bag on our backs."
Ultra budget alum/carbon combo
Thanks for your time in responding.
Edited by rjcalhoun 2018-07-04 12:03 PM

44



Subject:
RE: Building a new bike, suggestions?
following . . .

Extreme Veteran


5698








Subject:
RE: Building a new bike, suggestions?

Geometry does make a difference in performance and comfort. I tested 3 bikes, one that accelerated much faster, one that descended much better and one that you could ride for hours.

But one simple way to get more comfort is wider tires at lower pressure. You should look at disc brakes if you are building from scratch. Or find a frame/brake that allows for wider tires.

2018-07-09 6:28 PM

in reply to:
0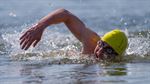 216




Subject:
RE: Building a new bike, suggestions?
Originally posted by rjcalhoun
How much impact does frame geometry effect the ride quality of a frameset?

Frame geometry affects the ride quality very little. Frame construction has much more to do with it. An endurance geometry bike with poor frame design, or poor selection/deployment of materials, can be harsh. A race geometry bike can be made to ride reasonably smoothly. Here's where I disagree with your friends suggestion that any cheapo frame will do. If you're looking for comfort, it's typically the name brands that expend the engineering resources to optimize frame details. That doesn't mean every name brand frame is going to be great. But it's more likely.
Between the two frames below we have one that says 'Race Geometry' and the other claims 'Comfort Geometry'. How much does that really matter in the world of endurance riding.
"Race Geometry" vs "Comfort Geometry" (or, more commonly, "Endurance Geometry") is primarily a difference in how the bikes are going to fit; most specifically, the ratio of stack to reach. See attached image below.
For a given nominal size, a race bike is going to be a little longer, and a little lower than an endurance bike from the same manufacturer. For example, a Cannondale SuperSix Evo, a "race geometry" bike, size 56, has a stack of 567mm and a reach of 393mm. By contrast, the Cannondale Synapse, their "endurance road bike," has a stack of 590mm and a reach of 386mm in the same nominal size 56. In otherwords, you'll sit slightly more upright on the Synapse than the SuperSix.
Endurance bikes will also typically have longer chain stays and longer wheel bases, and often slightly more bottom bracket drop. It's common, but not universal, that endurance geometry bikes will have slightly less steep head- and seat-tube angles. All these things tend to make an endurance bike more stable that it's race geometry stablemates. Given you're desire for stability in descents, this may be the direction you should be leaning.
The huge caveat to this rule of thumb is that there's little uniformity between manufacturers. One manufacturer's "race geometry" might be a more aggressive manufacturer's "endurance geometry."
In the end, tires have about as much, if not more, bearing on the ride quality of a bike as the frame. Put crap tires on a good frame, it'll ride poorly. Put nice, supple, high volume tires on wide rims on mediocre frame, it's going to improve the ride considerably. But good tires on a well designed endurance frame? It can be incredibly comfortable.
I think you need to start with a visit to a bike shop just to see what the differences look like in person. Talk to someone there, maybe even get fitted so you know what kind of stack/reach to be looking for. Nothing would be more disappointing than for you to take a guess at a bike that will be more comfortable than your Pug and get it wrong. Honestly, those old steel frames, with some modern upgrades, can be super comfortable bikes.
Edited by gary p 2018-07-09 6:32 PM
(Proper-Bike-Reach-600x350.jpg)
Attachments
----------------
Proper-Bike-Reach-600x350.jpg (16KB - 3 downloads)

2018-07-10 11:37 AM

in reply to:
0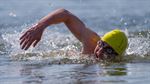 216




Subject:
RE: Building a new bike, suggestions?
I took a look at the two bikes you linked. There's not a lot of difference in the geometries. The "Medium" Cinelli has almost exactly the same stack and reach as the Brand X size 54. The Brand X 56 actually has a lower stack than the "Large" Cinelli, with a reach that's only marginally shorter. The Brand X has a slightly longer chain stays and, therefore, a longer wheelbase, but the Cinelli has a slightly lower Bottom bracket, so the stability shouldn't be all that different. I suspect the Cinelli would be slightly more eager to turn in, but have a little more grip once you're set in a turn.
One thing that stood out to me was that both of these frames recommend tires no larger than 25c. If you really want to squelch harshness, your best bet is to go for a frame that can fit 28's (at a minimum).
Another thing that stood out was that the Brand X seat post diameter is 31.6 while the Cinelli's is 27.2. The smaller seatpost diameter is usually considered better for comfort, as the tube will flex more under the same force. How much flex you actually get depends largely on what seatpost you choose. Honestly, you don't see that many road bikes with a 31.6mm seatpost anymore. Cannondale and some other have actually gone to 25.4 on many of their road bikes.
Edited by gary p 2018-07-10 11:46 AM

2018-07-10 8:30 PM

in reply to:
gary p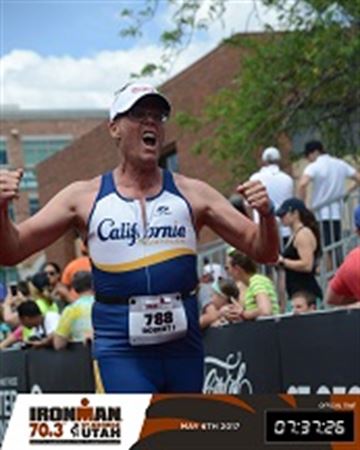 233





Ventura, California

Subject:
RE: Building a new bike, suggestions?
Gary, Thank you so much for taking the time to delve into this subject with me. I went through and found all the factory measurements for my frame and today after reading your information I went ahead and calculated the Stack and Reach. (both frame and handlebar)
My frame stack and reach for my 1988 Peugeot is 55.2cm stack and 41.2cm reach. The peugeot is a '57'cm frame and my stack and reach numbers place it in the '58' range for the cannondale. In addition my chainstays and wheelbase is slightly longer then other frame sets I have looked at. Right now my current chainstay is 412mm and my wheel base is 1003.3mm. Now I currently have a fork offset of 40mm giving me a trail of 59. I want to actually reduce that trail just a hair so I am going to upgrade to a WoundUp carbon for with a 43mm offset reducing the trail to a 56, this will also increase the wheel base to 1006.3mm
I am 5'11" and using the book in the crotch against the wall method of determining frame height I calculate 57.75 as my desired frame size.
In comparing the Peugeots frame measurements with other bikes, I can't see any reason to change frames. But I do have LOTS of reasons to make other major changes to the rest of the bike. I found it interesting what you said regarding the smaller seatpost size is considered better for comfort as my French bike uses a odd ball 26.4mm stem. I actually had to order a 400mm stem from France as the stock 250 was just a hair too short for me.
In addition my frame is made with a full 501M CrMo Reynolds frame set. While 501 was not the strongest or the lightest on the market it is still a high quality alloy steel that gives good strength and not all the heavy. The frame has no external welds or lugs. Not sure of the exact construction technique used. The complete frameset kit from Reynolds was 5.25lbs. This included the front forks, chainstays, maintubes, bb, head tube, and before cutting to frame size. Right now the entire bike weighs in at a hefty 23lbs. Be interesting to see what it actually weights once its stripped down.
Now moving past the frame, I went and talked to a guy at a bike shop regarding the frame and some of the upgrades I wanted to do. He ignored everything I said and then finally asked how much I was going to invest in a rim set. I mentioned I was looking in the $300-$400 range. He chastised me for all the money I was going to spend upgrading the bike but completely ignoring one of the single most important parts of the bike. So down the rabbit hole of wheel and hubs we went. After feeling the difference between a 5yr old Phil Wood sealed bearing hub and a brand new Shimano ultegra hub I was shook. I had NO idea how much difference in quality and smoothness there was, I had never even considered the hubs as anything more then something that goes round and round.
So ya, I have to keep my frame so I can afford my custom wheels now, lol!
So shaking down so far like this:
Frame: Original 57cm Peugeot 501M CroMo frame. Stripped, polished nickle coated ($275)
Forks: WoundUp custom carbon fork 1" threadless, 43mm rake ($350) Chris King Headset ($150)
Wheel Set: Mavic OpenPro UST Clincher Wheels with Phil Wood Road Hubs polished (sealed cartridge bearings) (1880gm wheelset incl. spokes) $1,200 (est)
So there is $2K and we haven't even gotten rid of the downtube shifters yet! If I am headed into outer space on this please let me know so I can course correct before lift off!
Thanks!

Here is the link to the Peugeot measurements:
(see under 'Triathlon' 570 (57cm)

2018-07-11 11:59 AM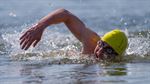 216




Subject:
RE: Building a new bike, suggestions?
Originally posted by rjcalhoun

Wheel Set: Mavic OpenPro UST Clincher Wheels with Phil Wood Road Hubs polished (sealed cartridge bearings) (1880gm  wheelset incl. spokes) $1,200 (est) 

I know weight isn't the end-all, be-all indicator of wheel quality, but, for $1200, I'd expect something quite a bit lighter for the set....especially given that rims are pretty light (~420 grams each). Are you spec'ing 32 hole drillings front and rear with heavy-duty spokes/nipples?

2018-07-11 7:07 PM

in reply to:
gary p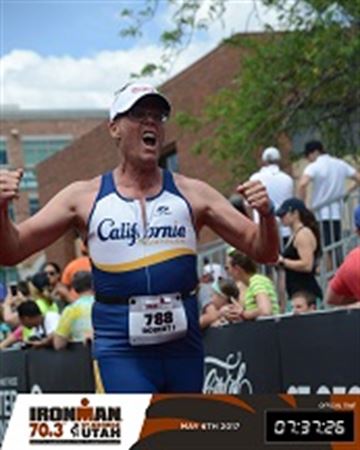 233





Ventura, California

Subject:
RE: Building a new bike, suggestions?
Hello Gary,
Phil Wood hubs have a lighter weight competition hub with a weight limit of 190lbs. I am 195. I could stand to lose a few pounds, but I don't want to be pushing the limit of the equipment. I also in the future may just want to ride the bike and not have to worry about any weight restrictions. I have seen wheel sets that spec quite abit lighter, but overall the strength and durability of the wheels is of more importance then the ultimate weight of the bike. They are their classic hub with a weight limit of 280lbs so they are abit heavier. The nice thing is these are basically a forever hub, I think they are around $700 just for front and rear hubs. In the future if I want to really go light weight I can lace on a set of carbon rims.
The wheel set I had specd above would be using DT Swiss competition spokes with alloy nipples. I did indeed spec 32 spoke for long term durability. The majority of the extra weight your seeing is from the heavier duty hubs. One other thing, the hubs are one of the very few companies that can claim 100% USA manufactured down to the raw materials sourced. That is pretty cool, not that I am a huge buy USA cheerleader type of guy as I realize the realities of the modern world, but still nice to be able to support US manufacturing.
Front Hub: 112g Rear Hub: Classic 501g/Pro 331g