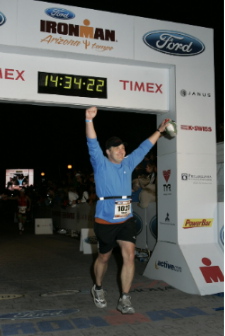 Master


1696








Surprise, Arizona

Subject:
Running in Paris?
France, not Texas (or even Hilton)...
Has anyone been there and run on the streets or in the parks? Was it worth any hassle (or even safe to do)? Specifically, I'll be staying in Le Marais district. I am hoping to get a couple of runs in while I am there but am looking for guidance, as I haven't been there before and my fluency in the language is shaky at best. Pros and cons appreciated...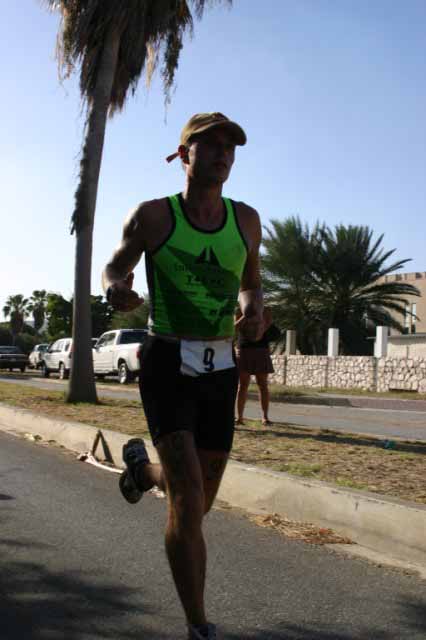 Extreme Veteran


370







Arnhem

Subject:
RE: Running in Paris?
I have never run in Paris, but lived in France and been often to Paris in the past.
There are lots of big parks in the town where people go running. if there is not one very close to you residence, a short ride in the Metro will get you to one.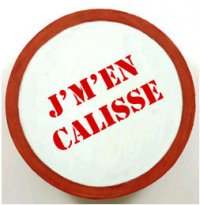 Master


2299








New York

Subject:
RE: Running in Paris?
I believe the Marais is in the 4th arrondissement...yes? If so, you're pretty close to the 6th/7th, which has the Jardin de Luxembourg. I lived very close to the metro stops Vavin (4/Purple line towards Port d'Orleans) and Notre Dame des Champs (12/Green line towards Mairie d'Issy). Get off at either one and walk ~5 mins (away from the Boulevard Montparnasse). From what I rememberm, there were pretty good (though maybe a tad short) trails that co all throughout the park.
If you're going to run on the streets, be careful. Traffic in Paris is a nightmare at best (way worse than NYC. No joke.), and when I lived in France, it was very rare to see a French person running on the road, so you'll stick out a bit.
As a foreigner with shaky French skills, I would also highly recommend only running during the day, always taking a subway map, and knowing exactly where you're going.
Edited by KenyonTri 2008-08-27 1:18 PM

Opus

2008-08-27 1:17 PM
Pro


4040





Subject:
RE: Running in Paris?
It's easy to get lost in Paris, so be aware that roads don't run parallel to one another so you can really get lost in a hurry.
I would also run early in the morning (very early) to avoid the pollution and congestion.
Plan your route, bring a metro ticket just in case.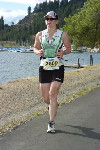 Expert


767







Littleton, Colorado

Subject:
RE: Running in Paris?
Although I wasn't a runner when I studied in Paris, I would think Jardin du Luxembourg (Luxembourg Gardens) would provide good running, with gravel paths and beautiful scenery. It's located in the 6th Arrondissement, off of Blvd. St. Michael. There is a Luxembourg metro stop that would let you out just outside of the park. I used to walk through the Jardin daily on my way to and from class, and was never concerned for my safety.

Pro


4828









The Land of Ice and Snow

Subject:
RE: Running in Paris?
Hey, I'm going to Paris in Oct and as wondering the same thing! I'll bring my gear and run in the Jardin between croissants and museums.

Champion


7821








Brooklyn, NY

Subject:
RE: Running in Paris?
I've spent quite a bit of time in Paris and I have to say that I can't recall ever seeing anyone running in the Jardin du Luxembourg. This was pre-triathlon, so it's possible that I just never noticed. I bet you could run down along the quays next to the river. That might be really cool and mostly traffic-free. The Bois Vincennes and the Bois du Boulogne that are towards the outer part of the city might be a better bet--there are tons of soccer fields and stuff there. Just make sure you're finished by dark. They can both get a little sketchy when the sun goes down. Think Hollywood Boulevard, but with trees...

Ah...fortunately, we have the Internet! A quick Google search turned up:
Paris
The Seine Scenic Loop (about eight miles round trip) takes you beneath 18 historic bridges, mostly along the river's quays. Start on the right bank at Pont d'Ina (across from the Eiffel Tower) and run east to Pont des Arts, where you'll cross to the Left Bank. Continue east to Pont d'Austerlitz, where you turn and retrace your steps.




Veteran


266






Jackson, MS

Subject:
RE: Running in Paris?
I will have to second the running along the seine quays suggestion. When i visit my sister, who used to live in the St. Paul area in the marais arrondisement, i would start there and run to and along the river crossing over to isle d' la cite and basically taking a great scenic tour. I recall running all the way down the river to the Tower and back with no problem. It is definately really pretty, especially this time of year.
-andrew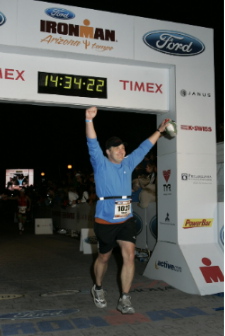 Master


1696








Surprise, Arizona

Subject:
RE: Running in Paris?
Merci beaucoup, chacun. J'apprécie votre aide!


The Natti

Subject:
RE: Running in Paris?
I am going to be there in a week!
London, Monaco, Paris...man I hate my job.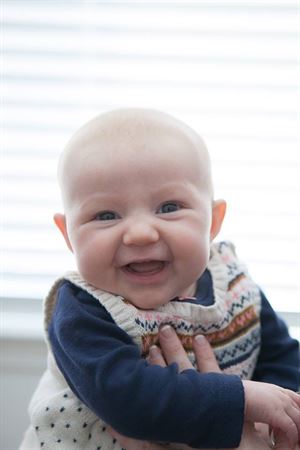 Master


3546






Millersville, MD

Subject:
RE: Running in Paris?
I go to Paris occasionally on business, and my favorite runs have definitely been along the river. Beware that lots of it is cobblestones, which i don't enjoy running on so much. It gets you out of the most touristy part of the city, but in my opinion the best part of running along the river East of the "downtown" section. A nice paved multi-use trail that is much cleaner and nicer to run on. Other than a few intersting squatters (they've got quite the setup), it's picturesque.