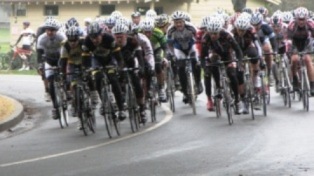 Modesto, California

Subject:
Rock 'n' Roll San Jose Half Marathon
5 weeks to go, this will be my first half marathon and I'm looking forward to it, although my logs don't reflect that much milage I have managed to get some decent quality runs in. How is everyone's training going?
I am thinking of setting a 2: goal! I am also considering running with my fuel belt, I have been using it for most runs over 6 miles, which hasn't been much! I just like the convience of quenching my thirst as needed, but have not run thirteen miles with it yet.
I will be looking for some mojo runs this weekend, I am fortunate to have a three day weekend and no plans for anything except a few long runs at the beach and some swimming in Ventura.
How is everones training plans going or not? Any tips or help to offer?
Edited by nevergivin 2008-08-29 8:48 AM

2008-08-29 3:04 PM

2008-08-31 2:44 PM

2008-09-02 10:52 AM

2008-09-02 10:59 AM

2008-09-11 4:58 PM

2008-09-14 11:18 PM

2008-09-15 8:27 AM

2008-09-15 6:50 PM

2008-09-16 8:38 AM

2008-09-17 12:58 AM

2008-09-17 8:31 AM

2008-09-17 11:13 AM

2008-09-29 1:25 PM

2008-10-03 10:22 AM

2008-10-03 5:03 PM

in reply to:
#1715408