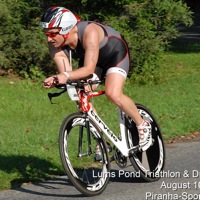 Expert


1170






Southern Pines, NC

Subject:
List of Military Discounts offered on bike/tri gear
So I'm on active duty in the Army, making the big bucks (that's a joke), and the work can get pretty thankless sometimes. So I find it really cool when companies offer some of their finest gear at a discount to folks who wear the uniform.
Now be aware that all the things I've listed are subject to change, and the requirements to be eligible for the discount are up to the manufacturer, but there are some companies out there who offer a discount to government/military types. Please feel free to add to this list if you know of any others... Most places require a copy of your military ID...
Zipp - Not sure what the latest discount is, but you can call their 800 number.
Competitive Cyclist - 10% off all purchases
Oakley - sign up through www.usstandardissue.com. The selection is limited, but the discount is steep on the glasses sold through this site. As you may expect, no flashy colors because they're all suitable for "tactical" use.
www.leoadventures.com - A great site that has a $20 per year fee, but offers big discounts on Rudy Project, GU, Nuun, and Blue Seventy.

Comet

2008-09-04 12:34 PM

d00d

2008-09-04 12:42 PM

d00d

2008-09-05 9:21 PM