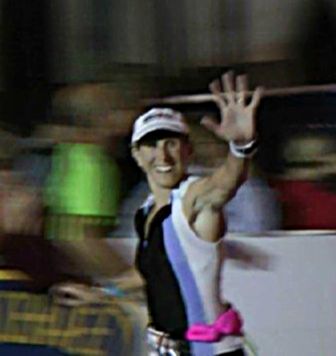 Expert


961









Illinois _ Chicago area

Subject:
Economy and new tri toys
Here it is... Black Friday, the annual get out there and buy, buy buy. But where am I? Sitting at my computer posting a question to all you nice people. Why am I sitting here instead of joining in the frenzy. Well, I hate shopping in crowds, but that's not the point of this thread. I'm sitting here because hubby and I are really counting our pennies these days so it's only buy what we need, due in part the the fact that we have a kid in college. (private college tuition - yikes) That combined with the escalating cost of living, etc...
So... finally, here's my question. Triathlon is seen basically as a sport of the more financially well off, but how many of you will be looking at not doing as many races, or putting off getting some new toy. For me, I opted not to do a couple of running races this fall so that I can put that money toward tri entry fees and the only new toys will be the essentials such as shoes and swim suits. How depressing.

Edited by suzimmer 2008-11-28 1:36 PM

RNH

2008-11-29 7:39 AM


2008-11-29 4:47 PM

in reply to:
#1830408