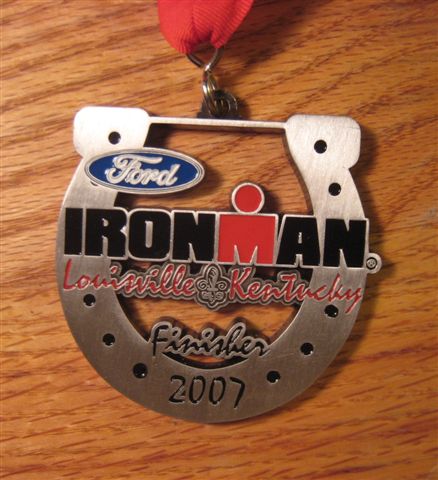 Champion


9899












Alabama

Subject:
A new use for mental toughness
So I go in for an MRI of my cervical spine and they tell me to lay down flat on my back on this hard table. When I do this, a sharp knife-like pain shoots through my back just beside my shoulder blade. I gasp and cringe. As the technician is arranging things I try to work out the pain but it does not go away. Finally she says, "You have to lay still for 30 minutes" and leaves the room.
On a scale of 1 - 10, there is a 9 shooting thru my back! I'm not wimp. This really, really hurt! Lay still for 30 minutes? Are you kidding me?! OMG. I am in agony! 30 minutes?! I don't think I can last another 30 seconds!
Then I got tough. I realized that I HAD to do this. Moving was not an option. I closed my eyes and changed my thoughts from "I can't do this" to "I can do this!". I told myself that 30 minutes was not that long. There was a radio station being piped into my left ear and I tried to focus on the lyrics and ignore the pain. I run with music on my iPod so I know a song lasts about 3 minutes. I told myself I had to make it through 10 songs. I could do this. I had finished 2 ironman races. I had run 4 marathons. I told myself "pain don't hurt" (from the movie Roadhouse). I figured if I moved they would have to start all over so the further I went the more resolved I became. I laid still and focused on my shoulder as an 'in your face' to the shooting pain. Is that all you got? Ha! I'm solid iron. You're gonna have to do better than that! I'm tough as nails. I once tripped in the first mile of a marathon, sprained my ankle, bloodied my chin, palm and elbow and went on to finish the marathon with a PR. The songs slowly passed and I counted the songs....5.....6.....7.... In an ironman, during the marathon, we focus no on 26 miles but on making it thru the next mile, so I focused on making it thru the next song. I kept thinking if I relaxed the pain would subside but it never did. The pain was relentless. Finally I breathed a sigh of relief as the tech came back in and said "OK, you're done." I sat up but the pain, while easing a little, did not stop. They then told me to go to the xray room where they had me sit and hold dumbbells in each hand that pulled my shoulders/traps down. OMG, I just hit 10 on the pain scale! But xrays don't last long. She took a few xrays and I was done. On the drive home, in the comfort of my pickup truck, the pain finally subsided.
I go see the doctor tomorrow for so he can read the MRI and xray results and determine a course of action.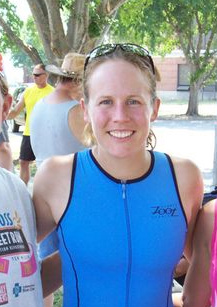 Veteran


422






St. Louis

Subject:
RE: A new use for mental toughness
OMG that sounds terrible! I hope you don't have to go back for another scan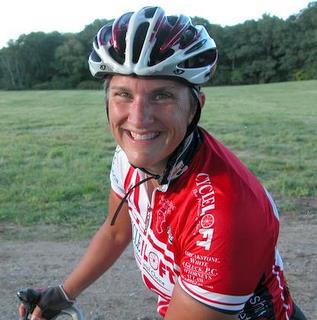 Champion


19812











MA

Subject:
RE: A new use for mental toughness
New definition of mental toughness..our tri training skills help in other ways.
This reminds me of similar situation but before tri training and I wasn't so tough.

I herniated my back at the time didn't know what was wrong and went to country hospital in No MN to the ER. They sent me for xrays and I had to lay down on the table for xray and then get up. The xray tech did not help me at all and I was in horrible pain. I grabbed her for help and she screamed at me as she had sun burn. I was annoyed and in agony.
Mike, hope everything works out for you. That sounds horrible and very painful.


Master


1853









syracuse

Subject:
RE: A new use for mental toughness
I hope it's nothing serious!
sounds terrible....let us know the result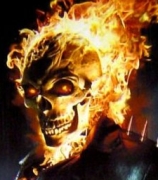 Elite


4048





Gilbert, Az.

Subject:
RE: A new use for mental toughness
Those MRI's are brutal. I had to lay in one sideways with my arm over my head, contorted so they could scan a schwannoma (Swollen nerve cell) in my elbow. Felt like laying on a testicle for about 30 mins.
Hope everything comes out ok on the MRI results...
John

Master


2202





Canton, Michigan

Subject:
RE: A new use for mental toughness
Glad I didn't read about these horror stories before mine last fall. I fell asleep during mine and really wasn't ready to wake up