2009-06-02 2:16 PM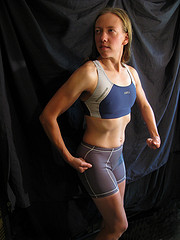 Master


2183







Columbus, Ohio

Coaching member

Subject:
Alum Creek Triathlon - Olympic Distance : Official Thread
(OK, this is my first time creating a race thread.)
Who is racing Oly distance at Alum Creek June 28?

I'm pretty excited about it. I have done a sprint at this venue a long time ago, and I have ridden the course in training a couple times and was a spectator at this race the last couple years.
It's probably the shortest transition area of any of the races I have planned this year, so I am hoping for an Olympic PR. Then again, I haven't been doing a lot of bricks. I guess I better start!


2009-06-02 5:26 PM

2009-06-22 8:33 AM

2009-06-22 9:07 AM

2009-06-22 9:41 AM

2009-06-22 9:47 AM

2009-06-22 9:13 PM

2009-06-23 6:30 AM

in reply to:
#2235754

2009-06-23 8:06 AM

2009-06-23 1:54 PM

in reply to:
#2236145

2009-06-23 3:53 PM

2009-06-23 8:28 PM

in reply to:
#2237955

2009-06-26 10:57 PM