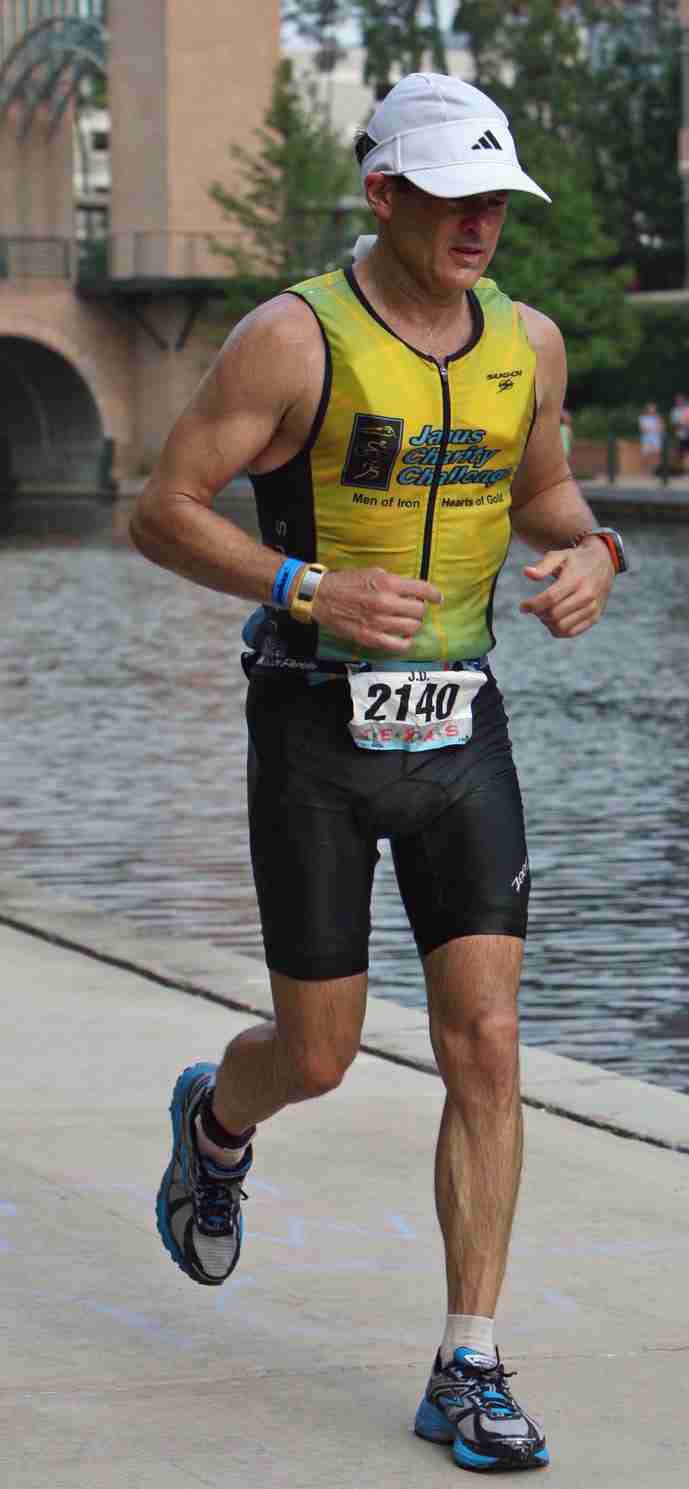 Extreme Veteran


556





TX

Subject:
RE: Lake Pflugerville Triathlon : Official Thread
OK, I responded and it disappeared... hope this doesn't double-post

Tim - thanks for that input, and congratulations on a great race! I'll take your comments to the race committee, see if we can come up with something to address that issue of going down the stairs with wet feet.
JD
PS: KVUE was out there, and posted this
photo album
from the race: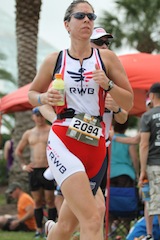 Expert


885









Subject:
RE: Lake Pflugerville Triathlon : Official Thread
Overall - great race and I liked the set up on the north side. Going down the stairs is something that would be hard to avoid. The other thing that was a little rough was the climb up the side of the hill on the run out heading to the run path. Not sure that could be avoided either, but I hit a couple of holes on the way up and someone could twist an ankle. If there is a way to smooth the path some (with sand or with some of the carpeting), that would be nice.
The only thing I can say I did not like was the change in the bike in/out directions AFTER everyone was already set up and we were out of transition. I did like the NEW way of doing it, but here is why I didn't like the change at the last minute: Knowing the race is open racking, I purposefully get there early to get a good spot in transition. I was one of the first ones there and assuming the bike in/out was from either side, positioned myself toward the bike out so that I had less running to do in my bike shoes. Then we were told there was only one way in and one way out and everyone would have to do the whole loop at one point or another. Based on that description, My friend and I moved our bikes to be more in the middle (more toward the run out) so that we could split the difference on T1 and T2. Had we known the change would have taken place, we would have stayed in our original spots.
Again, I liked the way it was done, but didn't like the change coming after the fact. Would it have made a difference for me? Doubt it. But for some, T1 and T2 times will determine the difference between placing or not.
Great job overall. I will continue to do this race each year since I'm a local.
Edited by bar92 2010-06-21 3:14 PM


Deep in the Heart of Texas

Subject:
RE: Lake Pflugerville Triathlon : Official Thread
I had a great time and my time was great (for me). Organization was very good and I am glad the decision was made to alter the bike in/out. I would have positioned myself differently had I known earlier that it was going to change, but I think it was the right decision and that it probably prevented a mess that would have occurred with the original plan (ie - runner leaving T2 against the flow of some cyclists entering the T2 loop).

Thanks to JD, Glenn and the other directors that make this a fun, no hastle triathlon.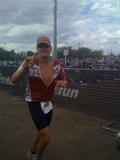 Member


12



Pflugerville

Subject:
RE: Lake Pflugerville Triathlon : Official Thread
Loved it, much better set up then previous years.
Only issue I had was on the swim. Coming back in the last buoy was positioned futher left of where the swim out was. If you were sighting on the yellow flags coming back in, it took you through some very high weeds which slowed me down, even heard another person lost their watch when they got tangled in them. Don't know if there is anything that can be done about it.
I would say position the swim out a little further to the left of where it was, since I don't think you can do anything about the weeds.
Did better my time by more then a minute though.
85th overall and 13th in my age group.

Elite


2998











Lacey, Washington

Subject:
RE: Lake Pflugerville Triathlon : Official Thread
First time for me at P-ville, but I thought it was a very well done race. Yeah, the confusion/change on the Transition area could've been better laid out, but that was about it really. Thankfully it didn't impact my race too much. I thought the bike route was good--I thought, from driving it on Friday, that it would be more bumpy than it was, but not so. There was one stretch where a couple of cars got really close to riders and actually impeded my speed, but I don't remember where that happened. BUT, one thing that I think all triathlons could take note of: do not issue swim caps the same color as the buoys. Thankfully, this time I had that color swim cap on (yellow) and somehow not too many speedy swimmers were in my wave, so I only had a couple of moments of "is that a swim cap or is that the buoy" moments. But, I feel greatly for the ladies behind us as it probably looked like the buoys were moving all over the lake. Tons of swim cap colors--avoid the ones that are the same as the buoys (but the smiley faces on the buoys were a plus!).

I had fun!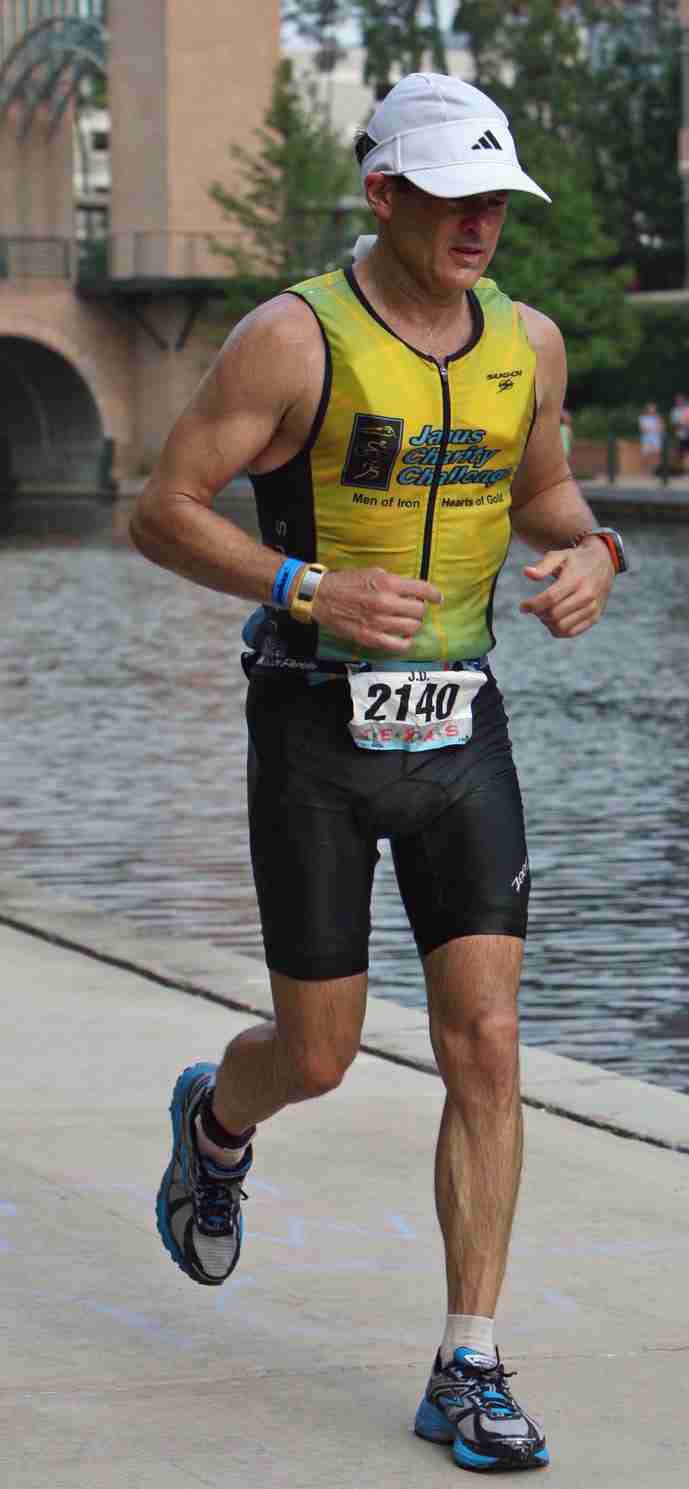 Extreme Veteran


556





TX

Subject:
RE: Lake Pflugerville Triathlon : Official Thread
Brittany - funny, but true regarding the swim caps. I've had that issue myself a few times (usually the orange on orange thing).

A couple of you have mentioned the late change for bike in/out. One of those "first year at a new location" things, but as a triathlete myself I do appreciate the strategy behind transition location. I'm pretty sure they're going to stick with that setup, and it will be communicated that way in advance.

I know the race directors look for ways to improve each year, and they will be looking over your comments; so thanks for taking the time to post your feedback!