2010-06-30 9:36 PM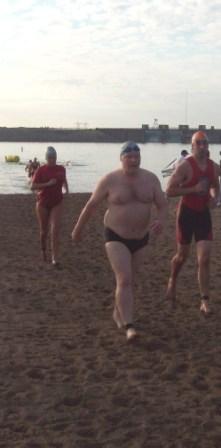 New user


265






Subject:
Looking for input on a new bike
I've been looking online at bikes and I am seeking input about one I am considering. A Vilano 2010 TUONO Aluminum Road Bike. They compare it to the Dawes Lighting 1000 and another site compares the Dawes to the Trek 1.2 The price with shipping is under $275 (save $500, who could pass that up!). Since I'm still a newbie, I'm looking for some input from others about this.
I'm currently riding a 20+ year old Giant Quasar 12 speed with a steel frame.
Here are the specs:
54cm Medium WHITE - FULL WARRANTY - SAVE $500
Vilano TUONO 2010 Specs
Model: TUONO 2010
Weight: 24lbs.
Speeds: 21
Frame: 6061 Double Butted Aluminum
Fork: Chromoly Steel 700c
Shifters: Shimano A050
Front Derailleur: Shimano
Rear Derailleur: Shimano A050
Crankset: Tec9 170mm Forged Alloy 50/40/30
Bottom Bracket: Shimano
Freewheel: Shimano MF-TZ07 7 speed
Chain: KMC Z
Hubs: Assess
Rims: 700c Doubled Walled CNC Machined Sides
Tires:700c x 25c
Brakes: Promax
Headset: Neco
Handlebar: Promax
Saddle: Vader
Seatpost: JBD
The TUONO Features:
A Strong Lightweight 6061 Aluminum Frame

Shimano A050 Shifters on the Handlebar

21 Speeds to Handle any Situation

Mount point for fenders and accessories


They have other sizes and I'm getting a fitting later this week.

Any thoughts or advice would be greatly appreciated.

2010-07-01 7:09 AM

2010-07-01 7:47 AM

2010-07-01 7:53 AM

2010-07-01 9:57 AM

2010-07-01 3:35 PM

2010-07-01 7:52 PM

in reply to:
#2955337

2010-07-02 5:36 AM

in reply to:
#2957050

2010-07-02 1:17 PM

2010-07-02 1:27 PM

2010-07-02 9:26 PM

2010-07-09 12:02 PM

2010-07-09 2:14 PM

cj2

2010-07-13 3:39 PM

2010-07-13 8:44 PM

in reply to:
#2978549