Master


8229








Eugene, Oregon

Subject:
bike shops in Singapore
Any Singaporeans out there? Or people who've bike-shopped in Singapore? I'm about to hit Singapore for several days vacation (shop and eat!) and want to look for a road bike (new or used) there. There's just no choice here in Saigon--two shops with road models where some English is spoken and one shop is just way out of my price range. The other has only two models of a Chinese brand I don't recognize, and they don't speak enough English to explain much. Any recommendations for a reliable shop in Singapore where they are used to dealing with cycling novices? By this I mean I can ride a bike, but don't know squat about fit, components, pedals, etc. and am a mechanical idiot. I assume they speak English; if not, I also happen to speak fluent Chinese so hopefully communication is covered.

I would like to choose the bike fairly quickly so my entire holiday is not spent in bike shops, and have them pack it to ship on the plane back to Vietnam. LBS or friend can assist in reassembly. Total budget for the enterprise (bike, pedals, shoes, packing box/bag and labor) limited to $1500 max.; $1000 would be better. Is this realistic?

Or would I be better off waiting until I get to the US in December? As I recall, no great deals in my hometown. I found some Singapore places online but it would be great to have a recommendation from a fellow triathlete.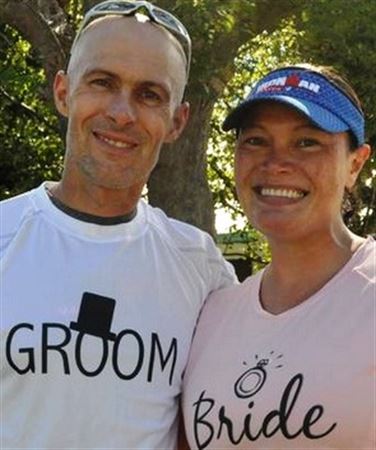 Melon Presser


52116














Subject:
RE: bike shops in Singapore
Okay, here's the best and brightest from my buddy Neil (total techie/gearhead IM guy). You can definitely get an entry-level decent road bike for around U.S. $1000 and the rest, shipping and all, probably up to $1300.
Another option is to visit one of the Rodalink stores ... they sell some nice-coin bikes, BUT they carry local S.E. Asia brand Polygon, which makes very durable, solid, entry-level road bikes. I've ridden a selection of their road bikes and a lot on two of their MTB brands, and they are (IMO) the very best bikes for the money out there. If you can get a Polygon bike to fit you and it feels okay, you've got a winner right there.
Rodalink Singapore page: (can call around to see which is best stocked or nearest you)
http://sg.rodalink.com/outlet-location/
Directory of Singapore Bike Shops: www.smbf.com.sg/bikeshop.htm
Bike Boutique
98 Amoy Street, Singapore 069918
Tel: +65 6298 9528 begin_of_the_skype_highlighting +65 6298 9528 end_of_the_skype_highlighting
www.thebikeboutique.com
High end - your money goes towards sponsoring the Team BB Tri squad that produces some seriously talented IM athletes.
Bike Haus(Road, Tri Bicycles, Accessories and Apparel)
785 Bukit Timah Road
Singapore 269761
Tel: +65 6468 3887 begin_of_the_skype_highlighting +65 6468 3887 end_of_the_skype_highlighting
Bike Haus(MTB, Hybrid)
553 Bukit Timah Road
Singapore 269693
Tel: +65 6468 3908 begin_of_the_skype_highlighting +65 6468 3908 end_of_the_skype_highlighting
Bike Huis, Bukit Timah - Exotic italian brands (oooohh yeah) + Felt + Kuota + Look etc. Lots of top end performance and price stuff, take a packet of tissues to wipe up the drool. Good selection of tri clothing.

T3 Gears, Big Splash at East Coast Park and on East Coast Road - Trek mostly, good guys who always give good advice and service. Also a lot of tri clothing available
Trek -Holland Village
24 Holland Grove Road
Singapore 278803
Tel : +65 6466 2673 begin_of_the_skype_highlighting +65 6466 2673 end_of_the_skype_highlighting
http://www.treknology3.com/cms/
Trek -City
91 Tanglin Place, #01-02
Singapore 247918
Tel : +65 6732 7119 begin_of_the_skype_highlighting +65 6732 7119 end_of_the_skype_highlighting
http://www.treknology3.com/cms/
Treknology, Tanglin and Holland - Trek, Quintana Roo - lots of choice but not my favourite people to deal with
Tay Junction, Bukit Timah - Specialized - good selection but I've always found them totally arrogant to deal with
Cannondale - when it comes to arrogance these boys win hands down
Cycle craft, East Coast Road - Scott - helpful guys but limited stock
For clothing only, go to Motionsports in Paragon Shopping Centre on Orchard Road as he is usually much cheaper than the bike shops and has a bigger selection.

Master


8229








Eugene, Oregon

Subject:
RE: bike shops in Singapore
Thanks for the scoop, Tri Aya and Neil!

Think I will try to get to at least one of the Rodalink stores although it isn't very close to where I'm staying. Don't care if it's an obscure brand if it's comfortable and rides well, and I can replace/repair components here if needed. (Shimano is easily available.) Will probably also check out Treknology as I've generally had Trek mtn. bikes and very happy with them. Arrogance.... yuck. At least English-speaking arrogance will be better than friendly staff who can't even answer a question about how much the bike costs. Maybe will skip the pricier places if all I can afford to do is drool.

Who guessed I might be thinking about clothes?! I do have access to all the cheap fake Speedos I want here, but a few running/tri tops would be tempting..... a woman thing, I guess, vanity even when running in the dark and sweating like a pig.

Veteran


209




New York

Subject:
RE: bike shops in Singapore
Personally, I like Trek and Bikehaus.

I purchased my Equinox 7 at Trek and plan to buy the Trek Speed Concept there soon. If you like Trek (or gary fisher), ask for Sherman at the Mega Showroom Location. Tell him you're a friend of Tuffli. He'll take good care of you and will give you a discount on almost everything. If he doesn't, I'll give him a lashing!

MEGA SHOWROOM:
14 Jalan Kilang Barat
Off Jalan Bukit Merah
(Near Alexandra/Queensway/Jalan Bukit Merah Junction)
Singapore 159356
Tel : 6273 8616

I get my bike serviced at Bikehaus since it's within riding distance from my house. The guys there are very knowledgable and they have a good selection of bikes (road, tri, etc.). I'm not a preferred customer here (yet), so can't guarantee a discount.



Hope this helps. Happy Shopping!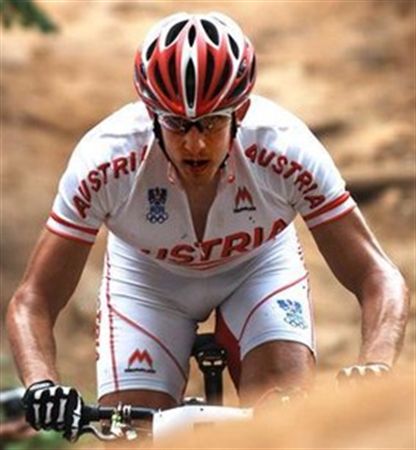 4



Subject:
RE: bike shops in Singapore
www.fiberbike.com fiberbike,carbon fiber bike,carbon wheels,spoke wheels,welcome to visit our website!------best price,best quality,best service!