2005-12-27 9:41 PM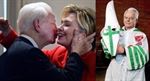 Subject:
Mojave Death Race Died
A sad day in Nevada it is. I just pulled up the web site for the Mojave Death Race www.mojavedeathrace.com which starts just south of Las Vegas Nevada and in it's 280 mile plus course goes into California as well. I haven't participated in the race since 2001. It has and always will hold a lot of special memories for me. The first year was unforgettable mostly because it was the first year I did it, that was 2000.
I am probably rambling and getting a bit ahead of myself, let me explain what the race was.
It was a 280 + mile team relay with 23 legs I can't recall exactly how many were running legs and how many were bike legs. The longest running leg was 11 miles and the shortest 6 miles. Biking legs, the longest was 40 and was all road, the shortest bike if I recall was 11 and it was a brutal mountain bike leg with a lot of sand, one bike leg that was about 20 some miles favored the person who switched from a mountain bike to a road bike, or vice versa, I say that because on even years the course went clockwise and the opposite in odd years. Each team consisted of 12 competitors; you could not do two legs in a row and could not do more than two legs of the race. The event had a check in station at the start/finish of each leg, however all logistical support and water, everything except ambulance and EMT's were the teams' responsibility. It started I think about 5 am and 24hrs was a pretty good time to finish. Oh yah one other thing, it was usually the second week in June, a tad warm that time of year in the desert.
The first year I did it we were a brand new team, none of us had done the race, about half of us were hashers. It is such a challenge to get all the logistics planned out, having competitors ready at the start of each leg by the time the other athlete finished the previous one. Just a couple of days before the race one of our stud bikers had a mishap playing dodge car in Phoenix,,,,, scratch one stud biker, we were able to get a replacement but, it's tough to replace an Ironman, he had completed Kona the year before in a sub 11 fashion. Onto the race, planning our strategy, everyone but another stud athlete from California was there, then we get the call, his wife had gone into labor early and unfortunately for us he had his priorities in order and stayed with the wife. The good news, you can compete in the race with only 11 competitors, no room for error though with 11 people and 23 legs. Everyone performed and stepped up to the challenge, I did a 7 mile run at about 2pm, when I finished the officials told me it was 119 in the shade. Man I love the hot weather. Due to our short staffed team a young college kid did two of the toughest bike legs with only about an hour and a half rest, thankfully a couple of our team members where there to catch him after he finished his second leg, he couldn't stand or walk for some time, he was physically spent. The next year he said he wanted those same two legs and that he had trained and wanted his revenge. He got the opportunity and kicked some serious butt in 2001.
2001 was my favorite year for the race, somehow I got conned into being the captain. One of my major concerns was not being in a position to be shorthanded this year. In the process of recruiting athletes I met the most special woman in the world, my little Pammy. The second year went a lot better we had 12 athletes, logistics went a lot better, most of us knew what we were getting into. We came in 3rd overall.
A final note, a humorous story, I was going into the race hotel and ran into a young buffed 20is stud looking guy form Boston who's whole team was from back east. We were talking the usual stuff and at one point I said to him "yah I saw your team on the internet and was a little concerned" he interjects, you don't need to be concerned about us other than us handling the heat" I said "that's what I was concerned about".
Mojave death race entry fee $600   
Hotel    $90     
Van Rental $150   
Look on his face PRICELESS!
Thanks for listening to my rant!!

2005-12-28 6:36 AM

Queen BTich


12411









,

Subject:
RE: Mojave Death Race Died
That sounds like so much fun! I'd sign up in a heartbeat, but well, ya know...its a little too late. I didn't know the race existed.
Thanks for the story.

Pro


4189








Pittsburgh, my heart is in Glasgow

Subject:
RE: Mojave Death Race Died
Things like this are what make people ask, "are you nuts?"

to which we reply with a huge grin,

"Probably, but hoooo boy was that fun!".

2012-11-27 9:10 PM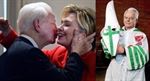 Subject:
RE: Mojave Death Race Died
I'm so excited it's BACK BABY!!!!

2012-11-27 10:02 PM

in reply to:
#4512591

Queen BTich


12411









,

Subject:
RE: Mojave Death Race Died

2012-11-28 10:12 PM

in reply to:
#4512656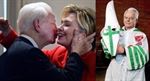 Subject:
RE: Mojave Death Race Died
Comet - 2012-11-27 8:02 PM
I didn't remember how long ago it was I wrote it,,,,,, I actually found it in another thread that I linked this to. I won't be able to participate in it as we will be out of town, such a shame it's just down the street, so to speak. You should put a team together, tons of fun!!!

2012-11-29 6:56 AM

in reply to:
#4514329

Queen BTich


12411









,

Subject:
RE: Mojave Death Race Died
crusevegas - 2012-11-28 11:12 PM
Comet - 2012-11-27 8:02 PM
I didn't remember how long ago it was I wrote it,,,,,,
December 2005!
Yeah, if I was still living in El Paso, I probably would. I'd be desert acclimatized. Here, in the heat & humidity, below sea level in the swamps, it's probably not a good idea.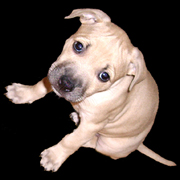 Extreme Veteran


392








Raleigh

Subject:
RE: Mojave Death Race Died
I sent it to some friends... they want to do it (as do I) but I have a HIM that day here in Raleigh.
I tried to explain just how HOT 115 degrees in the desert, doing heavy exercise, with no shade, at 2:30 in the afternoon in early June was like.
I used the example of when I lived in Dubai, UAE and would run at 9pm to "avoid" the heat. The temps would drop to a chilly 92d with 90% humidity.
I still don't think they fully get the feeling. So, I am thinking about shoving their head in an oven set at 350d.


Champion


5312






Calgary

Subject:
RE: Mojave Death Race Died
ahhhhh, an old race rising from the ashes. I bet it is a wonderful feeling.

Member


10



Ridgecrest, California

Subject:
RE: Mojave Death Race Died
My team, Dust Devils and Vampires, ran it this weekend. A blast for sure, hot by day (108 no shade! and cold at night).