Member


116



Subject:
To kick or not to kick, that is the question.
I can't point my toes worth a damn. With 90 degrees being straight back, I am at about 60, max. My kick goes no where until I bend my knees.
I just read an article on the flutter kick on the Swimming Magazine website by a famous swim coach. He basically said: for people like me to give up trying to kick. If you have to bend your knees to go forward, when you start swimming faster the additional drag will cancel out the kick propulsion you're trying to get. Maybe my time would be better spent working on the stroke and forget the time and frustration of making the water boil and going nowhere. I have read and reread the TI book on kicking. On my back I can get a little forward motion, on my stomach forget it.
Another thing is that I do tri's for my personal improvement and fun, I know I will never be competitive; so maybe the few minutes I will pick up in a 1/2 mile swim by having a better kick is better gained on the bike or run with stronger legs. What do you all think? I have 4 1/2 months to my first tri.
Edited by StartingOld 2006-01-13 6:48 PM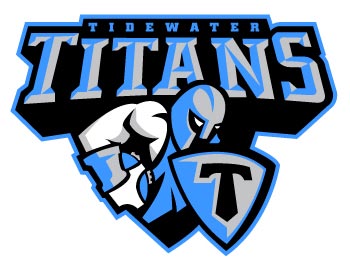 Expert


623




Wye Mills, MD

Subject:
RE: To kick or not to kick, that is the question.
I would say don't give up. The kick is not for propulsion, but for balance. It helps to keep your lower half elevated in the water, and, therefore, more streamlined. To get a better kick, one of the best drills is to go into the deep end of the pool and kick vertically. This is probably best done with zoomers (training fins). Use only your legs, with your hands out of the water. You want to feel the muscles on the front side of your thigh, and your abs somewhat, pulling your leg forward. Think of each leg as a fish, with the head being where it attaches to your torso. Fish bent fluidly to swim, but they are not articulated. Don't sell yourself short.


Elite


3650








Laurium, MI

Subject:
RE: To kick or not to kick, that is the question.
what he said. You may not have a good propulsion kick, but you need a little bit of one to keep your butt up and let you rotate properly.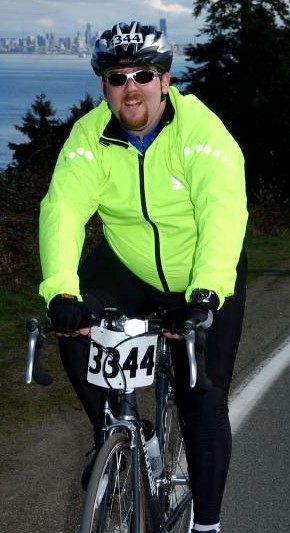 Master


2033




Subject:
RE: To kick or not to kick, that is the question.
Kicking with fins will also probably help with ankle flexability....

Subject:
RE: To kick or not to kick, that is the question.
I kick very little and do just fine in the water.  For tris, remember this..... kicking too much will engage your leg muscles when you want them for the bike.  And if you will be wearing a wetsuit, your torso will be plenty buoyant.  All I do is a slight kick or two every stroke, just for balance as others have said, very little having to do with propulsion.  You can check my logs for times to see that you can still swim fast without kicking much.
I'd say if it's frustrating you forget about it.  Just my .02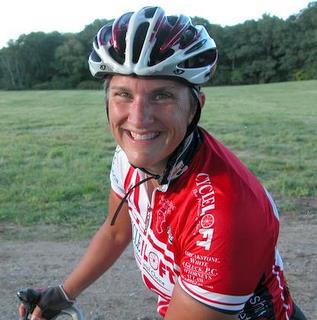 Champion


19812











MA

Subject:
RE: To kick or not to kick, that is the question.
I use my legs to counterbalance my arms while I swim...my swim coach calls it something but I forget the term. anchoring...sometimes I just move my legs to help rotate....not really a kick and other times I anchor and kick more to rotate. I need to use my legs to anchor and balance my body in the water. When I do more vigourous kicking my HR goes up. I did a practice ows with my swim coach last May and she thought I swam better doing the no kicking version...HR stays low and it is easy and smooth.
Recently I was kicked in the ankle and tripped playing soccer and hurt my ankle with a bad sprain. I couldn't swim using my ankle at all which made me keep my ankle normal not able to flex it at all.  It brought me back to my ows swim technique of anchoring (that is the word I was trying to recall), but not kicking more rotating with my legs I used this summer. My swim times were slower while I did all my swimming with arms and core rotating...but once I was able to kick better again I set 4 PB in a week.
Coach

9166








Stairway to Seven

Subject:
RE: To kick or not to kick, that is the question.
It's good that you are considering this question early.  I agree with everyone else, specifically

1)  Don't give up drilling, try zoomers and the vertical kicking specifically to increase flexibity, BUT
2)  Dont' let this distract you so much that you lose time practicing your balance, rotation & stroke,etc.  Just devote a few minutes per session to ankle flexibility then move on.
3)  Like Kathy & Chris, I don't kick much.  My pull times at the end of my last workout were about 2:05/100 with totally dead legs dragging behind me (didn't use a pull buoy, probably should have).  When I add my kick, it is more for balance and rotation with just one or two kicks per stroke to help get my torso in the right spot. 

Good luck, don't give up. 

"Just keep swimming, just keep swimming"  - Dory

Member


116



Subject:
RE: To kick or not to kick, that is the question.
What great, thoughtful, helpful replies. I should have stated when I asked the question that I didn't intend to give up the kick. I have been doing it for so long I am sure the rest of my technique would suffer if I just stopped kicking. It is definitely needed for balance and overall rythm. I am going to quit worrying about the kick as part of an added propulsive system. It is just part of the overall sytem of smooth swimming. Thanks again.