RobF

2004-07-26 10:32 AM
Pro


3903









Andover

Subject:
RE: Snack Ideas for Weight Loss

Lately my evening snack has consisted of:

- 4 to 6 green olives
- 4 to 6 black olives
- A handful of almonds
- A few pieces of cheese and / or :
1 Celery stick with a bit of low-fat scallion cream-cheese on it
- Club soda with lime

I know it doesn't sound like much but boy does it taste good! :D


Adee

2004-08-08 9:24 AM

2



Subject:
RE: Snack Ideas for Weight Loss
sounds good except the olives. try some raisins with your nuts to give them som sweeteness

Member


21



Kentucky

Subject:
RE: Snack Ideas for Weight Loss
1/2 peanut butter sandwhich with a glass of milk...yum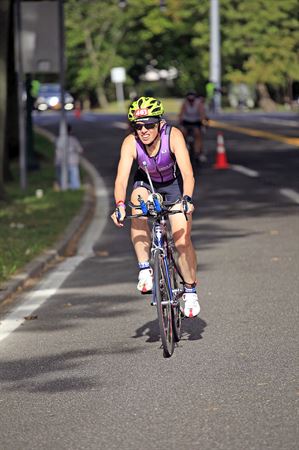 Expert


936








Westchester County NY

Subject:
RE: Snack Ideas for Weight Loss
I like the WW 2 point bars, and the chedder cheese twists.

Laughing Cow cheese wedges are good for that cheese craving. 1 wedge is 1 point. I'll take one of those, spread it on a few crackers, and get a nice 2 point snack that takes care of protein and carb fix.

3



Subject:
RE: Snack Ideas for Weight Loss
Don't know if they have these everywhere, but I am addicted to Skinny Cow ice cream. They have fudge bars, ice cream sandwiches, and sundae cups. They're all either low-fat or fat free, and come in at about 100 calories each I think. Plus, they're yummy.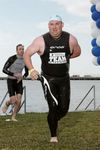 Member


45



Cary, NC

Subject:
RE: Snack Ideas for Weight Loss
On of my favorite snacks is and Apple and a handful of walnuts. You get some very good fats and oils as well as some protien and good bulk, carbs and fiber from the apple.


Champion


4902









Ottawa, Ontario

Subject:
RE: Snack Ideas for Weight Loss
"BICK'S POLSKIE OGORSKI ...Salty treat. 1 pickle is about 7 cals. " 
Wow, I started salivating as soon as I read this.  Good god, I haven't had a good Polskie Agorski pickle in so long and mmmmmmmm they are so delicious.....
One obvious thing that has not been mentioned is the amount of time spent viewing television.  If viewing tv leads to snacking then why not limit your television viewing time?!?  Do pick out programs that you wish to view on a daily basis, but do not sit in front of the "boob tube" randomly flicking from one channel to another!  I am guilty of watching "Voyager" and "Andromeda" after work each day but that is about all I have been viewing lately.   Also, do not stock cookies, candies, chips, or any of these types of snack foods; the best thing to do is to make more fresh vegetables and fruits available instead for when you do get the "munchies."

New user


13



Subject:
RE: Snack Ideas for Weight Loss
I love Pure Protein's Chocolate Peanut Butter Bars (from www.sportsnutrition.com). 5g net carbs, 0 trans fat, 32g protein. And unlike a lot of health bars, they're actually good for you, and don't taste like chalk. I have one once a day as a snack.

Master


1741







Boston

Subject:
RE: Snack Ideas for Weight Loss
You know what else is a good dessert food? Edy's frozen whole fruit bars. They come in wildberry, lime and strawberry. They really tast like fresh fruit! Also, I like to make parfaits. I take some sugar-free vanilla Jello, add some berries (strawberries, blueberries, raspberries), add some fat free cool whip- and just layer a few times. DELICIOUS.

Also, I think someone mentioned to me that SunMaid fruit bits are great snacks to keep at work- I love them, and also Chocolate Mint Zone bars. MMM.

Ok- question for you guys: I'm getting to the point where I want to step up my workouts a bit- I'm doing longer, more intense training, and I think I need some kind of supplement to help me out. Does anyone use any kind of carb drinks- or something with caffeine before a workout so my energy increases?  I currrently don't use anything- no vitamins, no gels or protein shakes...What  kinds of stuff gives you good energy before a workout? Thanks guys!

Lisa


Veteran


249





Cypress, Tx

Subject:
RE: Snack Ideas for Weight Loss
Here's my munchie list....

Fritos and cottage cheese....high in protein and now the fritos have no trans fat..limit your serving size

Honey Roasted Peanuts..lots of mono unsaturated fat and protein

Lightly salted Almonds...lowers your cholesterol like a high pressure hose in your veins.

94% Fat free Popcorn..eat the whole damn bag....it's only 45 calories

Kosher spears...these have less than 5 calories...and the vinegar kills your cravings.

Sugar free popsicles....15 calories.

Low fat Honey graham crackers...eat one sheet...55 calories....they are sweet and satisfy your carb craving.



Member


42



Subject:
RE: Snack Ideas for Weight Loss
I take the yogurt in a tube (like gogurt but for adults) and put them in the freezer. when i get a sweet tooth, I grab one. Fast and no mess.
This one is high in calories but a good energy pre or post workout snack. toasted whole wheat English muffin and top it with honey and peanut butter.


Extreme Veteran


311





St. Albert

Subject:
RE: Snack Ideas for Weight Loss
I love rice cakes with light cheddar cheese melted on them - mmmmmmmmm cheesey


Member


21



Subject:
RE: Snack Ideas for Weight Loss
kvphowe - 2004-06-08 11:45 AM

I also had a problem of not eating breakfast, which after going to a small seminar with a nutritionist, explained my mid afternoon sugar crave. If you don't eat breakfast, your body will crave sugars towards the middle to late afternoon and after dinner because it is trying to store blood sugar until 12:00 the following day.
Wow, I'm glad I read this! I will now make an effort to eat breakfast (i skip it a lot). I have the sugar craving all afternoon. It doesn't help that the receptionist in my office keeps a big bowl of candy at her desk and I have to pass it every time I usue the bathroom. Must resist.