2012-06-26 1:42 PM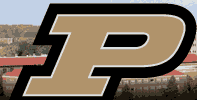 Veteran


249





Littleton, Colorado

Subject:
Hot weather training effectiveness
Now that summer is here (in the northern hemisphere), the temperatures have started to spike, and especially so for me, who likes to run after work around 4pm or so.
There have been plenty of articles written about how to stay cool, and hydrated, and how much slower you will run as a result. This is all very usefull, but what I'm looking for is information on how effective your workout will be.
Say I run a 8:00 pace at 55 degrees. At 100 degrees that becomes somewhere in the 9:00 range. Do I get more out of one workout vs the other? I don't terribly mind the 100 degree runs, but if I'm going to see a lot more improvement in the end by running at 4am in the cooler temps, then I might be willing to switch.
Any thouhts?

2012-06-26 2:27 PM

2012-06-26 5:04 PM

in reply to:
#4281547