Extreme Veteran


347






Sturtevant, WI

Subject:
RE: Danskin Women's Triathlon - Chicagoland (Pleasant Prairie, WI)
First of all, CONGRATULATIONS to all of you who participated!!! I wish I could have raced with you, but my tight budget didn't allow for it.

I'm seeing a lot of complaints about race organization, etc. I didn't have too many problems with the race course itself when I did it in 2004, but I think that's due to the fact that I live 8 miles from Lake Andrea, and I know the area and the course REALLY well. I just kinda went on autopilot with what I had practiced.

I would love to do the Danskin race next year, but I was a bit discouraged during my race in 2004. You see, I was doing amazingly well (I ended up cutting 17 minutes off of my previous time from a different race on the same course), and I came close to breaking 1:30:00. I was excited when I got to T1 to find that EVERYBODY'S bike was still there, which mean that I was one of the first out of the water. HOWEVER, I had a FOUR MINUTE transition because the bikes were jam-packed so closely together. The person next to me was racked so closely that her pedal was stuck in my spokes, and there was no way I could get the bikes on the other side to move. (Again, packed in like sardines...and I didn't rack my bike like that the night before! I had adequate space.) I did get it released after a lot of struggling and frustration, but I thought it was unfair to all the competitors to have to deal with something like that. I complained about the situation in my race evaluation, and I said that if they were going to have that many competitors, that they needed to have adequate racking space.

So was everyone packed in again this year? Did anyone have any trouble with racking? I want to do the race again, but not if I have to fight through a mess of metal just to get my bike out of T1.

Chicago IL (via Vancouver Canada)

Subject:
RE: Danskin Women's Triathlon - Chicagoland (Pleasant Prairie, WI)
I agree that the race course was really nice - beautiful lake, great bike ride etc.

For all those that are first timers - CONGRATULATIONS - i'm sure it was quite a thrill. DOn't let the comments or disorganization spoil your fun or your motivation to do another one. There are many triathlons in the area that are very well organized.

RE: the organization of the event.
The transition area was really packed like sardines and i struggled with how i would be able to lay things out. I ended up just keeping my stuff in a bag because i didnt want people to step all over it trying to get the bikes out. I too fought with pedals and handle bars getting tangled. What a mess. There was simply NO ROOM.

I was really upset at not getting a goodie bag or towel especially after paying big money for the event. Did they not know how many registrants they had? I felt so bad for the last few waves, the line ups were a mess, people were all over the place and no one was really focused on the race any more - just on getting out. No gatorade, not much fruit or bagels left. it was unfortunate.

The reunite area was a joke. My husband and I scoped out the area the day before and came up with a spot to meet. I waited for almost 45 minutes after he got on the shuttle (that was an hour wait too). Thank goodness we brought the walkie talkies cause we had no cell phone signal. He finally buzzed me and told me that they had blocked off the road INTO the reunite area, so people could not get into the area. How riduculous. All these women were hot, exhausted and waiting for their rides and NO ONE was coming. I had to ride out to him.

It was a horrible way to end such an empowering day. I have competed with Chicago Accenture, Subaru / Reebok, Fleet Feet Super Sprint, and altho the number of athletes vary they were all very well organized and did not leave me feeling fustrated.

Will i compete at Danskin again?? i dunno. Maybe i'll check out Steelhead, or some other one in the midwest instead.

Salma

Expert


952









Chicagoland

Subject:
RE: Danskin Women's Triathlon - Chicagoland (Pleasant Prairie, WI)
I also wanted to add that I felt bad for the family members.. My husband and his dad were the ones to go get the cars, and with that whole nightmare that didn't leave a great impression on him.....just so much hassle, travel, heat, and no organization. At least we had a race and something to take up our time and being on cloud 9 from finishing made it so much better, but they were there to watch us (and could hardly find us in the crowds ), were in the heat all morning long, and then had to stand in huge lines for the shuttle bus.....
But, overall, I will do the race again. Who knows, maybe if all of us fill out the survey, they will do a better job of organizing it? Or maybe we should all email Sally Edwards, being how she is the Danksin spokesperson? hehe BTW, the Monkey balloon was awesome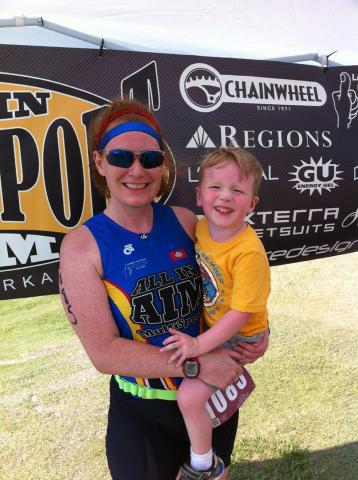 Regular


65




Little Rock, AR

Subject:
RE: Danskin Women's Triathlon - Chicagoland (Pleasant Prairie, WI)
---
I'm definitely in agreement with the complaints but I just chose to look at it "glass half full" because I had such a great race. I didn't even try to get food afterwards (brought my own) and I was lucky enough to rack next to a friend so though I agree the transition was ridiculously packed we kindof shared space to keep interlopers out

The other races I've done were small <100 people so I just expected this to be a complete zoo and I was not disappointed.
I am ashamed *true confession here * to admit that I didn't wait in the ridiculously long line - our friend is 8 months pregnant so we used her to talk a volunteer into letting us cut in line and since she looks like she could drop the baby at any moment they let us right on. I know I'm horrible and I'll flog myself later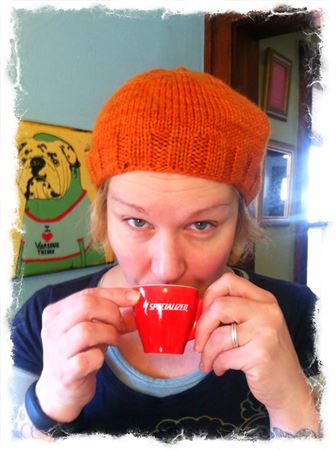 molto veloce mama


9311








Subject:
RE: Danskin Women's Triathlon - Chicagoland (Pleasant Prairie, WI)
we had a great time. the car/bike juggling act at the end was tough, but we were so tired we just sat in the shade and before we knew it, the line was small again. we still had an hour or more after that before we could actually leave though. anyway. it was my mom's second tri (she did an indoor last year) and she got third place in her age group (65-69)!!! it was cousin's first, and she's already talking about doing another one closer to home this season (she's in ohio). my other cousin had done one already, a mini-sprint, and will probably do another this year too. my aunt - well, she did this race to celebrate her 60th birthday. read her essay about her experience here:
http://www.beginnertriathlete.com/discussion/forums/thread-view.asp...