Expert


1130





Fernandina Beach, FL

Subject:
RE: Desperately need fuel plan for 1st IM
I think everybody's different but I've found that I need 330+ cal an hour on long rides. I haven't done an IM yet but have until Nov to figure out my nutrition. For now it's 600 cal (2 hour) bottles and water with some sort of candy for sugar (and because I'm a fat kid who likes candy

) Plan to live off the course for the run. Hope you figure it out this month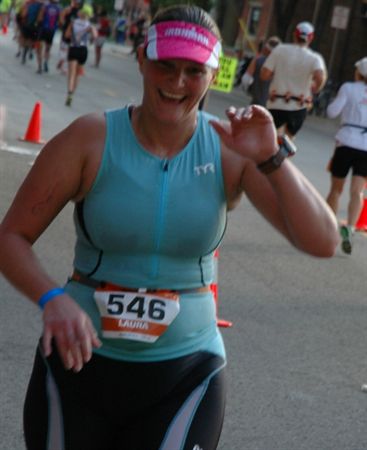 Expert


1360








Subject:
RE: Desperately need fuel plan for 1st IM
I use 250 calories an hour on the bike and about 150-200 calories an hour on the run

On the bike in 1 hour, I have 1 bottle of eload, half a pack of gu chomps and every ~1.5 hours I have a gel.

On the run, for the first IM, I did ~1 pack of cliff shot blocks per hour (one every mile) and a salt tab every half hour.

Second IM, plan was a gu and a salt tab every 4 miles for the first have and every 3 miles for the second half - ended up loosing my salt tabs at the halfway point on the run and had to cobble together a plan to make sure I was getting enough sodium and potassium (was probably still short on both - I can't stand ironman perform).

I think you are short on liquid, calories and electrolytes with your nutrition - 600 calories, 700ish mg of sodium and three bottles of fluid is not enough.


Master


3204






ann arbor, michigan

Subject:
RE: Desperately need fuel plan for 1st IM
Originally posted by Lock_N_Load

The reason I am desperate is because my first IM is less than a month away and every time I do a "big day" of training (6 hours or more) I bonk horribly. For a six-hour ride I carry two bottles of Gatorade and one bottle of water and three Gels. I take the gels every two hours and drink the drinks evenly throughout until they are gone. I thought this would be enough but it is by no means close to enough since I am loopy and voracious by the time I get off the bike.

I am 5'10" and weigh 150lbs. Please give me your suggestions on what you would take on the bike or special needs bags but PLEASE keep it simple. All this calories/kg talk is interesting and all but I would rather have practical recommendations as to what actual nutrition you personally would take on the course if you were my size. Thanks!

This will be a repeat of a post I did about a week ago but I hope that it is worth repeating.
My 'go to' numbers are 4-6 calories/kg/hour while training hard/racing (on the bike). You will be burning 10-15 calories/kg/hour but your gut cannot take in that kind of calorie load while racing. The goal becomes trickling in enough calories/hour to stave off complete glycogen depletion while not overloading the gut. It can be done.
You are almost exactly 70 kg. That gives you a number of 280-420 calories per hour as your goal intake.
I don't know how big your gatorade bottle is but a 32 ouncer only has 200 calories (I bet your bottles are smaller than this). Each gel is approximately 100 calories. So your total caloric intake for six hours (your "big day") is optimistically, 700 calories, or around 110 calories/hour or approximately 1.5 calories/kg/hour. No wonder you are falling apart!
You are so far off on what you need that it is not even funny.
When I race long course (70.3/140.6), here is MY plan:
1) All liquids. I don't use gels or bars or any other solids. This has evolved over time. I found that using gels and bars would routinely leave me with GI upset on the run. Since switching to the all liquid plan I have not had this issue.
2) I mix my water bottles myself (50-50 mix of custom infinit + a packet of Generation U can in each bottle has been working great for me but you can use any calorie/electrolyte source you want). Each 20 ounce water bottle has approximately 400-450 calories/bottle. I plan on going through four of them while on the bike. That is 1600-1800 calories. If I ride 5.5 hours (my goal is to do this or better) that comes out to 290-330 calories/hour. Right in the range that I gave you above. To go through four of your own bottles, here is what you do: Start with two on your bike. I carry one between the aero bars 'torpedo style' and one behind my seat. You can put yours anywhere you want. Make sure you have finished off the first two bottles by the half way point of the bike ride where you will encounter bike special needs. Stop there for 15 seconds and pick up your third and fourth bottles and be on your way.
3) As I finish off a bottle of nutrition mixture, I drop that bottle at an aid station and pick up a water bottle. Supplement the glucose-electrolyte drink with water.
4) If you can stomach the on-course drink, feel free to grab one and supplement your nutrition that way. I stick with my "stuff".
5) Try to finish most of my liquids about 20-30 minutes before finishing the bike. I do not want my stomach all sloshy when I am starting the run.
6) Personally, I am able to take in even less on the run (most are like this) I think an optimistic goal would be 2 calories/kg/hour while running (140 calories/hour for someone my/your size.
7) I start grabbing Coke as soon as it is available. Some like to wait until the second half of the run, I think that is crazy talk. I love coke on the run. It is a great glucose source. Tastes great and never upsets my stomach. My goal is to take in at least one Dixie cup of coke at each aid station plus as much water as I can get down.
You will want to make sure that you are fueling before your race. A good breakfast that you finish 2-3 hours before the gun goes off is invaluable. You should try this out and see what you tolerate and how far out from race time you have to eat. I have a go-to pre race meal that I never deviate from. It works so I do not change it. When I travel, I bring everything with me to create my pre race breakfast so I am never scrambling on race morning
You will need to experiment with what works for you. It is pretty darn late in the game to be trying to figure out your nutritional strategy. What I have laid out above works great for me.
PM me if you have specific questions. Sorry so long

Edited by wannabefaster 2013-07-30 7:01 PM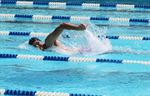 Veteran


2297








Great White North

Subject:
RE: Desperately need fuel plan for 1st IM
Take 12 gels and put them in one of your bottles... water it down and shake it up. Start with your gel bottle and 2 bottles of gatorade (using a jersey pocket) Stop off as needed to get more gatorade...

Champion


6962











Atlanta, Ga

Subject:
RE: Desperately need fuel plan for 1st IM
I know you know this already, but you are WAY behind on finding a nutrition plan. This should have been nailed down weeks ago. *End Chastising*

You are exactly what I am ie same height and weight. The below is my nutrition plan:

I take 1 bottle of Infinit an hour (~300 cal and 72g CHO) and a gel on the 45 min mark of every hour. So per hour I get in about 85g CHO. As I feel full, I take away the gel and continue to drink my Infinit on schedule.

It's simple, keeps me fueled and gives me options (the gels).

Remember that you are burning between 700-900 calories per hour when riding. And you have ~2000 cal in reserve. Do the math...

For the run I take a gel every 4 miles and make sure to take plenty of water with it.

If I were you, I would start taking nutrition for every one of your run and bike workouts to get yourself use to taking in nutrition. Do you need a gel for a 45 min run? No. Should you take it to get use to it? YES

3



Subject:
RE: Desperately need fuel plan for 1st IM
Just did 110 last Saturday. Here is my nutrition report:

1 Bottle containing 100g of pure Maltodextrin (available from local beer brewing supply house), added 1/3 serving of vanilla protein powder ~9g of protein. 1 Tri-Berry NUUN cap.

All combined it was about 450 cal.

Ate 1 Powerbar at roughly 25miles, while sipping from bottle.

In jersey pocket, had 1 ReLoad of the above mentioned mix. ANother 450 Cal

Ate 2nd powerbar at about 60miles, while sipping from bottle.

Refilled bottle with the above mix at about 45miles

Ate 3rd powerbar at about 90-ish miles.

Felt pretty good after pushing into the wind and hills for the last 30 miles.

All in all I had about 900 cal from liquid, roughly 700 from powerbars.

Avg 17.8mph at 185w

Hope this helps

Extreme Veteran


534




Herriman, Utah

Subject:
RE: Desperately need fuel plan for 1st IM
1 cliff bar 1st hour
1/2 bottle water 1/2 EFS bottle 1st hour
Gu gel 2nd hour
1/2 bottle water 1/2 EFS bottle 2nd hour
banana and bar or sandwich 3rd hour
1/2 bottle water 1/2 EFS bottle 3rd hour
GU Gel 4th hour
1/2 bottle water 1/2 EFS bottle 4th hour
Honey stinger waffle 5th hour
1/2 bottle water 1/2 EFS bottle 5ht hour
Don't eat the last 8 miles or so
Don't drink a ton the last 2 miles

Champion


6962











Atlanta, Ga

Subject:
RE: Desperately need fuel plan for 1st IM
Glad to hear that you are upping your nutrition.

What % is 185 watts? (mph is a useless parameter)

Also, make sure you figure out the plan of implementing your nutrition plan on race day.