2013-08-27 11:17 AM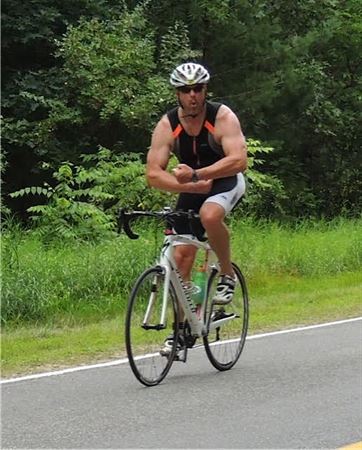 Extreme Veteran


1234






West Michigan

Subject:
Michigan Titanium - MI/TI - Race report
Anyone do this race over the weekend? I did the HIM and while I did ok in meeting my loose time goal, the run definitely was brutal for me...Not overly hilly but it was definitely filled with rollers, and coupled with the heat and humidity sapped my energy...
And while I applaud the race directors for giving us the best solution they had available for some unexpected road construction on a CRUCIAL part of the bike course, I'd be lying if I said I wasn't a little ticked. We were told by the race directors in the pre-race meeting on Saturday that even though they, the county and the road construction firm were on the same page regarding this race and that construction wouldn't start until 8/26, it started two days before the race. Someone dropped the ball resulting in 600' feet of a hill section at the bottom of a long fast descent(I hit 38mph with no pedaling because I was looking ahead for the "slow down" signs they told us would be there) had to be addressed for a race that's been scheduled for nearly a year...
Long story short, we climbed uphill on a single-track (4-ish feet wide) roofing tar sheets laid down over crushed gravel that just latched on to your tires. I was lucky to hit 8 mph....Then when we exited the construction zone there was still a 1/4 mile of climb left with no momentum... This was approx 40 miles into an already very tough hilly and hot bike course..
I'm not trying to diminish the overall quality of a great-tough race, I just wanted to convey a little about the challenges we faced. And thank God I only had to hit that part once...The full racers got two laps and a buddy who did the full bike relay leg said sections of the roofing tarp blew away as the day wore one...
Fantastic on course support at every single aid station, well supported by spectators where possible and overall a fantastic event...
Edited by TriMike 2013-08-27 11:19 AM

2013-08-27 11:31 AM

in reply to:
0

DV 1

2013-08-27 5:18 PM

2013-08-28 6:10 AM

in reply to:
Tri Sam

DV 1

2013-08-28 3:44 PM