2013-10-10 6:30 PM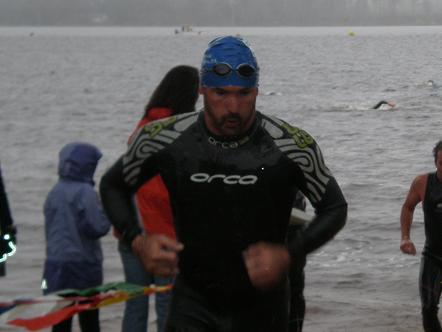 Veteran


222




North Carolina

Subject:
Help! ITBS and B2B
I need your help. I'm racing in my first full in less than three weeks, and I can barely train!
It started about three weeks ago while out for a long run. About nine miles in, my left leg was getting kind of sore, just a general soreness that seemed to be centered around my hip/glute. Two miles later...a pain I've never felt before. My knee but not exactly my knee. The whole area outside of my left knee seized for lack of a better word. It stopped me dead in my tracks. I figured I needed to stretch really bad. I stretched a bit and started to run again. The leg was still sore but the serious knee pain was gone...for a couple of minutes and then, Ouch!
Long story shorter, I ended up walking the last three miles of a sixteen mile run after several attempts to stretch and run. Everything I've read points directly to the IT band. I pretty much already knew that.
I've been doing everything I can to take it easy and let it heal. Rest, Ice, Stretch, Very limited running and biking, I even bought and learned how to use a Foam Roller.
It doesn't seem to be getting any better! I just got back from what was going to be a 4 mile run, which I cut short at 3.4 because the pain was beginning to show up again.
I've only done 3 or 4 short runs in the last 3 weeks and on all but one, the pain started back. I don't let it get severe, but it's there.
Eight days ago was the last time I rode the bike, and it went well. I could feel the soreness early in the ride, but it went away before long and I was able to ride strong.
As far as my training goes, the only thing I can afford to lay off of is the bike. I don't believe my run is strong enough to withstand a three week hiatus. But if my IT band doesn't get better, I'll end up walking the last twenty miles of the marathon anyway.
I'm starting to PANIC !! If I cant run I don't even want to go. I will, but I don't want to. What to do????

2013-10-10 7:28 PM

2013-10-11 10:31 AM

2013-10-11 10:37 AM