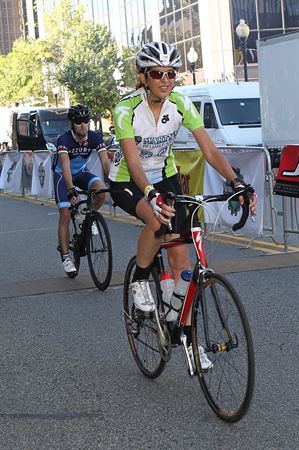 Pro


4482











NJ

Subject:
RE: SBR "U"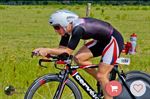 Veteran


1677








Houston, Texas

Subject:
RE: SBR "U"
I did a swim meet this weekend....my first ever! I felt totally out of my element. Before my first event, I was like, "I just want to ride my bike!" But I figure it's good to get out of my element and try new things. For three of my four events, I was not happy with execution. And I somehow managed to seed times fast enough to be the slowest in my heat for three events!
First was the 100. I warmed up in the 25y pool adjacent to the 25m competition pool. I was feeling pretty good (not great, but good enough), dived in off the blocks and kept my goggles on my face and clear....got to the other end of the pool where there were three black hashes (instead of one single T) and totally threw me off. I promptly flip turned too early and barely touched the wall....which prompted the freak-out about when I'm supposed to flip, so the next two were also bad (but in different ways....too close, too slow from being cautious). Finished with a disappointing 1:18.xx. I've done this in practice off a wall start, so had expected to be faster and would have been if the flip turn situation hadn't sucked!
Later in the afternoon, I was scheduled to do the 400. I was already in my head about the flip turn situation and made the decision to be cautious and make sure I saw the wall before turning. It went a little better than the 100 (since I had some more time to think), but I didn't do my due diligence in really scoping out the pool until the next day, so I think I could have been faster on this as well. Time was 6:03.xx, so about what I'd expected, but a little slower than I'd hoped for.
Next day, I actually got in the competition pool to warm-up....figured out my cues to initiate the flip turn and was feeling much more confident about how it was going to go.
First event was the 200 -- dived in off the blocks and my goggles filled up with water and the strap slid down my head. I was going to power through it, but realized after a couple strokes that it was just not going to work. So I actually stopped and fixed my goggles....which basically means this event was a waste in the end. Came in at 2:51.80....probably could have been sub-2:50 if I'd kept my goggles in place. Pretty sure I got too anxious about starting, so I lifted my head too soon. I haven't been having any issues with block starts if I just go into warm-up pace after, so I think it had to do with trying to get moving way too quickly instead of taking advantage of the streamline. Lesson learned....and put to good use for my final event of the day.
Final event was the 800 -- and this is the only one I'm really happy with! Obviously I'd like to be faster, but the execution was exactly what I wanted. I was told that with the exception of my first 50 (off the block) and my last 50, all of my splits were VERY even. Finished with a 12:38.xx, which is about what I'd expected, but was hoping for some magic "go-faster" race mojo

Anyways, long-winded "race report" of my first swim meet, but figured I should write it down somewhere!