2015-12-30 11:24 AM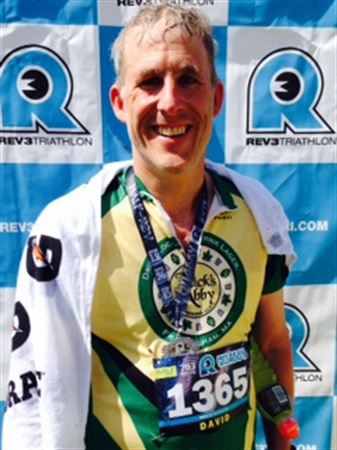 Expert


4227







Subject:
Beer Drinker Appreciation Society (BDAS) - Open
The Beer Drinker Appreciation Society's Mission: Beer is a great motivator, and we use it to motivate and hold each other accountable. Work hard - drink whatever you want. Beer, Wine, Booze - it doesn't matter as long as it motivates you. Miss a workout - and you just earned a CLP (Coors Lite Penalty - best served warm This group is for everyone! There is a nice mix of experience here so newbies and vets will find the support they need to accomplish their goals.

NAME: David or DQ

STORY: In 2012, I weighed in at a portly 270 lb and decided enough was enough. I started out with a simple sprint and ended up capping off the year with a HIM. The exercise helped me to lose 95 pounds. More importantly, I feel in love with the sport of Triathlon and it's been a passion ever since. For me - it's all about staying happy and healthy.

FAMILY STATUS: I am blessed to be married to my smokin hot wife (Heidi) and during the last 16 years, we've had three kids 15, 13, and 6.

CURRENT TRAINING: Prone to injury, I'm struggling to overcome a shoulder impingement. While I haven't been in the pool to swim in more than 2 months, I still run and bike 3x per week.

2015 RACES: It was a busy year. I did more than a half dozen sprints and OLYs and wrapped up the year with Challenge Maine HIM with Charles - a fellow BDAS member (chuckles).

RACES PLANNED FOR 15: My schedule is packed this year as I took my bonus and presents from my students to register for a race each month. In March, I'll be running a Half Mary with John from the group and will also Bandit Boston in April. The highlight will be Ironman Maryland in October and am asking your now for your support.

BEER PREFERENCE: I will drink just about anything but my favorite styles are saison, gueuze, Gose, and other tasty sours. Perhaps my favorite beer on the planet is Two Hearted IPA by Bells. I also make beer and just brewed a mint stout that I'm hoping will motivate me heading into the new year. Stop by for a glass.

WEIGHT LOSS: In 2012, I lost 96 pounds to hit 170. Over the past two years, I've put back 40 pounds of it. Hoping to eat a better so I can toe the line at IMMD weighing less than 170.

WHAT WILL MAKE ME A GOOD MENTOR: To be honest, I would not have been able to accomplish anything without the help of my awesome mentor (thanks DH) and fellow beer-loving mentees. I am so thankful, and I want to repay my debt by helping those who join this group to accomplish their goals. I promise to check the forum everyday and I will do my best to answer your questions and cheer you on throughout the 2016 tri season. As a group, we will use beer to help motivate us to get healthier and happier and to put us in a good position to accomplish our goals and kick a little butt along the way.

Just so you know, two group members, Scott and Alan (both Ironmen who did their first sprint after joining this group), will be helping me support you.

PROST!!!


2015-12-30 11:26 AM

2015-12-30 11:39 AM

2015-12-30 2:09 PM

2015-12-31 7:09 AM

2015-12-31 7:19 AM

2015-12-31 7:38 AM

2015-12-31 8:18 AM

2015-12-31 9:05 AM

2015-12-31 1:57 PM

2015-12-31 2:08 PM

2015-12-31 2:17 PM

2015-12-31 3:56 PM

2015-12-31 4:05 PM

2016-01-01 8:46 AM

2016-01-01 8:47 AM

2016-01-01 9:13 AM

2016-01-01 10:12 AM

2016-01-01 10:13 AM

in reply to:
b2b14

2016-01-01 10:32 AM

2016-01-01 10:47 AM

2016-01-01 10:50 AM

in reply to:
b2b14