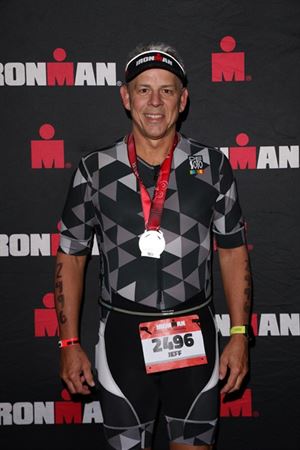 Expert


2852









Pfafftown, NC

Subject:
Hey swimming gurus.....I have a couple questions
Something about swimming (kicking with fins? Kicking without fins? something else?) is like manna from Heaven for my runner's knee. It's not really important what it is.....it just IS. I did a wetsuit swim on Saturday (little over a mile)....followed by a big bike and a 5K. Sunday I did my long run. Monday, I get to the pool (Masters class) and the lane lines had been pulled. Since it was a holiday, we were kind of left on our own (this never happens, so it was fine) to do what we wanted to do. Since I have it in the back of my mind to do an IM next year (and it will be wetsuit legal), I thought I'd just swim continuously for the class time (1:15). I used a PB for the entire swim. Point of all this is.....I didn't use my legs very much. 4 mi. run after the swim and the back of my knee starts tightening up on Monday afternoon.

Today, regular masters class. minimal pulling and 2,750 yds of front crawl with maybe 2-300 yds of kicking mixed in. My knee feels new. It's amazing what swimming does for it.

Last year, I joined a neighborhood pool. It's 25 yds.....no lane lines.....but the beauty is I have a key and can swim any time I'd like. I'm thinking of dropping one masters class each week (I've been going 3X/wk) and swimming the other 4-5 mornings at my neighborhood pool. I hear that swimming frequency trumps volume (within reason). Would I get more benefit from a structured class of 2,500-3000 LCM (we're going to a 50M pool for the summer, next week) or 4000-5000 scy done 1K at a time over 4-5 days? I'm envisioning getting in first thing in the morning and just swimming for 1K yds. I don't really see myself doing 20x50's on intervals......but, I'm not saying no to that, either. I'm trying to be realistic (with myself).

Thanks.



Jwse30

2016-06-01 8:40 AM

in reply to:
0