1300






Subject:
RE: why has this place become so quite
Originally posted by
k9car363
Not sure I agree with the premise that the mentor groups have anything to do with it. The mentor groups are down just as much, if not more, than the main forum. A couple years ago, it was a full time task to keep up with the posts in the group I Co-Mentor, now we go days without a post.
If you look at some of the mentor groups there's experienced or veteran BT posters who discuss in there. I get the mentor groups and if this website was more active I wouldn't give it a second thought. But when it comes to how quiet it is here I think all the side discussions regardless of mentor groups, IM groups, Half IM groups and what ever would be better in TT. It takes what discussions that go on here and hides them making it seem much more quiet then it is.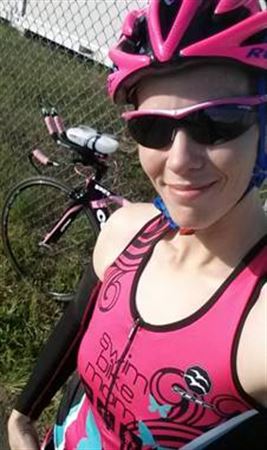 Expert


1128





Fort Riley, Kansas

Subject:
RE: why has this place become so quite
I have to agree with the others about the growth of Facebook groups. Any training/racing questions can be answered almost instantly in a Facebook group, on here the answers don't come as fast. I've been here since early 2010, the site was very active. When I did Ironman Louisville in 2011, our group from the race thread on here met at Starbucks in Louisville and there were lots of us! When I did Louisville last year and we did a race group meet-up there were 3 of us


Expert


1168






Vancouver (not Canada) Washington (not D.C.)

Subject:
RE: why has this place become so quite
I've posted sporadically and have been on since 2008.

Here are some reasons that I spend less time on BT.
1. After a while the same conversations just get a little boring.
2. Get tired dealing with panicked people who "accidentally signing up" for _______________ " but really aren't interested in learning from people that love the sport.
3. Fancy electronics and shinny bikes have lost some (I did say some) of their magic.
4. Narcissistic type A personalities trying to impress other type As.

At the end of the day what brings me back.
1. History on the activity log.
2. Good laughs
3. A community that generally gets me
4. Industry, product, event news
5. Chance to talk about triathlon without people leaving the room.



74




Subject:
RE: why has this place become so quite
We can all theorize the answer to the question. Someone could write a PhD thesis on the effect of social media and triathlon participation on activity on community forums...In the end, the objective is to reverse the quiet-ness here on BT, no?

I'll do my part. I'll post to 5 threads on this 50 min train ride I have home! Beat that someone. And 5 more tomorrow morning! Beat that, someone.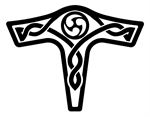 Champion


10637







Tacoma, Washington

Subject:
RE: why has this place become so quiet
More data...
One of my good friends is a race director/promoter, puts on several events a year, has teams that hire out to time MANY events each year (running, bike, tri).
Last year they took all their western Washington triathlon events, except two, off the calendar. Numbers were down to the point where they were losing money on the events. And this is a company that's been doing these events for quite some time, and has a pretty well-oiled machine making it happen.
And it's not just around here.

Extreme Veteran


3023




Maryland

Subject:
RE: why has this place become so quiet
because people can't spell :P
Extreme Veteran


476









WI

Subject:
RE: why has this place become so quiet
My two cents after seeing responses and thinking about this is mostly what's been already mentioned: interest declining, the rise of fb groups per event, but I'll also add the rise of local training groups, the cost and time commitment, and other "extreme" events such as spartan/warrior events and theme-runs.
In general, forums still have their place within the internet communication environment. It's a choice like any other, but as the "need" for info seems to be instant many people gravitate to fb to get that info. It's also an uber-look-at-me to have people see on your fb page that you're doing a tri or that you belong to tri groups. Where I find some value in coming to BT - to get those reminders about tris via training plans, articles and, hopefully, local info. I don't want to belong to a local training group and their fb page/group in order to get my info. FB doesn't support the one-stop-shop info like a regular site. I don't have a fb account (yes, I'm either snobby or anti-tech/old), I just find it annoying and don't have time for it as a life-requirement.
BT could focus efforts on the one-stop shop for plans/info/tracking and possibly build out fb "forums" for those that want to interact locally or by event or issue (injuries, etc.). Also, they could increase the compatibility and UI of importing data and letting you determine what's important for stats.
I joined BT in 2008, a year after getting hooked on my first tri. My use peaked close to my IM in 2010 and then it fell off after the next year while getting constantly injured and my participation in tris fell off. I've seen a number of tri events, big and small, go away or contract to smaller events. Triathlon has a burn out phase. I find that signing up for an event provides the motivation for working out/training and prove I'm "really good at exercise"!

(A sign at IMWI that made me crack up). I no longer have the fire to do tris, but still like them for the motivation and goal of completing them. I also used to track my HR, interval sets, mileage, time in each discipline, but haven't done that because I realized I never went back to evaluate my stats as a graph. What was useful was seeing my times and HR during events and what I could do different. If I had a back run, I know it's something that occurred in the last few days (sleep or eating issue, hard/hot bike the previous day, etc.).
So, BT is just that - for those needing a place to start their tri adventure, or even for those that are not hardcore (like me) that are casual participants that want camaraderie, and all sorts of knowledge to learn and relearn.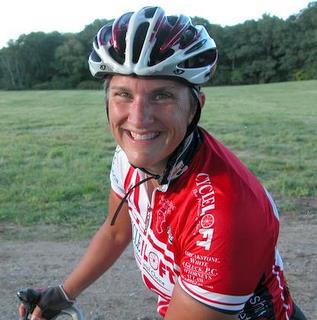 Champion


19812











MA

Subject:
RE: why has this place become so quite
Originally posted by
Goggles Pizzano
Originally posted by
bcagle25
Originally posted by BuckHamilton There does not not seem to be as much activity here as there was 3 or 4 years ago. Is the sport declining that much? or are there just not that many new particpants these days.
Discussions moved to Facebook. Every IM now has a Facebook discussion page.
That hasn't seemed to slow down ST ? That's primarily long course also.
I mentioned in the other thread in COJ about this, BT site is too broken up with sub forums. Between that and the mentor groups it's so segregated that the little chat that goes on here now seems like crickets.
ST has slowed down but was busier than here so decline is less noticeable.
When the new BT design was done many years ago, many stopped using BT as it was akward. Friends and inspired system was not as user friendly which to many of us was a big reason we were active on this site.


Extreme Veteran


863








West Michigan

Subject:
RE: why has this place become so quite
I'm on ST once a day. I can't remember the last time I was at this forum. Only reason I'm here now is because I was cleaning out bookmarks. Figured I check in. Outside of that, I completely forgot about BT.

Once I became more experienced at triathlons, my need for this site went away. ST became the spot to be. When I signed up for IMLOU, I used the IMLOU 2015 Facebook page. Same with all the other triathlons I do. Very little need for a forum.

I find ST to be a goldmine for input on equipment, gear and technology. I also love when some of the pro's post their nutrition plans and overall view on the industry.


Master


2855









Kailua, Hawaii

Subject:
RE: why has this place become so quite
I agree, being more active participant in the forum will help.
One thing the forums have over Facebook, is the searchable nature of content. It is next to impossible to find out anything from Facebook after a few days, but with forums, you can find stuff that was posted years ago.
Case in point, my rear derailleur hanger broke on my P2c and I scoured the web looking for ideas. And voila, I got info on both BT and ST that helped.
There were a few other forums that popped up too. In the end, I fixed it good enough for my June HIM.
Edited by metafizx 2016-07-15 1:16 PM