2017-02-19 11:02 AM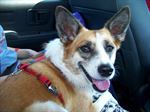 Extreme Veteran


1190







Silicon Valley

Subject:
I need some motivation after DNF
I had my first IM attempt last Dec. Driving down to the event on Thursday my daughter started getting sick. By Friday morning my wife and daughter cancelled their plans for Sat while I was competing. By Friday afternoon both my wife and I started getting sick.

I was up all night/morning but decided to give it a try anyway om Sat. Half way through the swim I contributed my breakfast to the ecosystem of the lake and I was done. DNF

I was in a funk for a few weeks, stopped training and put on some weight. Finally I decided to stop feeling sorry for myself and started training again. I am running more (my big weakness) and riding hard. I have taken some of the extra pounds back off and feeling pretty good physically.

Finally a few days ago I got back in the water for the first time since the race. I am a strong swimmer. The issue was not physical, it was all mental. Any motivation I was gaining back disappeared. I want to give it another go at an IM but right now I feel like I am training hard without a purpose. I have looked at a lot of race options but have not pulled the trigger.

How do I get my mojo back?


2017-02-19 12:33 PM

in reply to:
Jeff B

2017-02-19 6:28 PM

2017-02-20 3:12 PM

in reply to:
metafizx

2017-02-22 10:48 AM

in reply to:
lisac957

2017-02-23 4:50 PM

in reply to:
zedzded