2018-08-17 1:05 PM

54




Subject:
Hoka one shoes
Anybody tried these? I see them at every race it seems. Is there something there or is it just an intense marketing push? I have chronic metatarsalgia and am looking for anything that helps.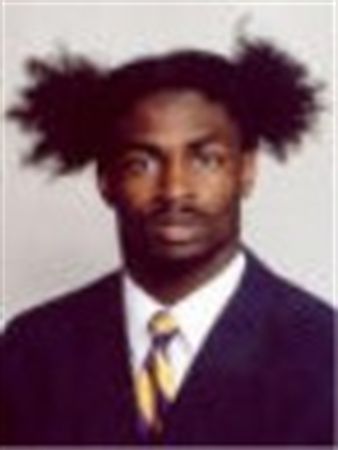 Pro


15366










Subject:
RE: Hoka one shoes
Lot's of people have tried them, that's why you see them at every race. It's like everything else.....some things may help whatever your problem is, and some won't, and it'll be different for each person in some way. Running is especially so. You may have to try many things before you get relief.....and then something else is coming. The best thing to do with running is come to the understanding that it's painful.....and the more of it you do the more painful it can become. Work around the pain.

54




Subject:
RE: Hoka one shoes
Er. ok. Maybe the mention of my own infirmities confused the issue. Was just wondering if the brand had a specific "hook" or focus. Like how tri bikes have a special configuration that supposedly helps. i.e. maybe The shoes make their heels are lower than the toes because Top Scientist Guys The Manufacturers Hired are convinced that helps with stride or maybe the soles are 100% hemp because the hippie founder is convinced the residual THC acts as a natural foot muscle relaxant. Or somesuch.

Or maybe they're just another brand of shoes, pretty much like any other, trying to grab a profitable little niche with a tri-focused marketing campaign.

Was just wondering if they were former or the latter.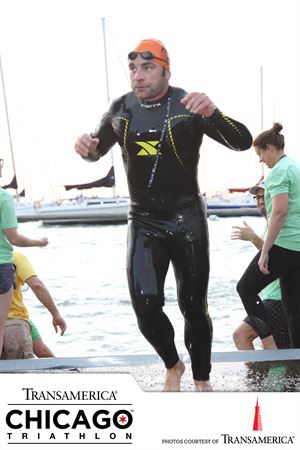 130




Subject:
RE: Hoka one shoes
Some of there shoes definitely fit me well especially the Clayton and Clifton. Some don't. I do think that they hold up really well though. I am a bigger guy at 190 lbs. So, I tend to like neutral shoes with lots of cushion but sometimes they are really heavy or wear out fast. I'm a big brooks fan too, particularly the ghost or glycerin. I just have been able to log about 200 miles more in my Hoka before I feel i need to replace.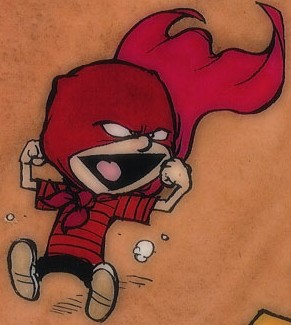 Pro


6577








Melbourne FL

Gold member

Subject:
RE: Hoka one shoes
I tried the Hoka Clifton's, way to narrow for my typical medium foot. Good marketing and had a great grassroots following before they were bought and vastly expanded.
I have had on-off issues with Plantar Fasciitis and had a Morton's Neuroma removed from my right foot. Wide & softer under forefoot works best for me, with a mid range drop (~5mm). I've been using Sketchers Go Run Ultra R2's since November after an ultra runner that was on my Ragnar team suggest I try those out.
Since foot surgery 3 years ago I've tried these shoes out:
Hoka Clifton 3, cushioned, too narrow, fast wear
Altra Paradigm v1 and V2, wide and comfortable but 0 drop didn't like me. V2 had poor build quality.
Topo athletic Magnifly & Ultrafly, wide, low-mid drop, but too firm especially under the forefoot. Like my last surviving pair for walking though.
Sketchers GR Ultra R2, cushioned, lightweight and reasonable wear rates. Could be a bit wider but upper is accommodating.

Master


7856










Eugene, Oregon

Subject:
RE: Hoka one shoes
I have two pairs of Hoka Cliftons. Bought them at the suggestion of a podiatrist as I had a nasty case of Morton's neuroma. Trying to manage it with orthotics and shoes and the occasional anti-inflammatory; it is a lot better than before but not 100%. Currently I mainly use them for trail running, and running after biking, or long runs, when my feet tend to be a bit swollen and need more room. I've also had a pair of Hola trail running shoes (ATR?) but gave them away when I moved back from Vietnam--they were fine for walking around in but felt really stiff and uncomfortable for running. Currently I alternate between the Hoka Cliftons and two pairs Saucony Kinvara, which was my original shoe of choice before the neuroma issues started. I moved up 1/2 size in the latter to accommodate new orthotics and give my toes more room.
Pluses of Hokas:
*They have a pretty wide toe box relative to other shoes at the same size, at least in women's models. In my experience, having plenty of room in the toe box, particularly for long runs, or running after biking or work, when your feet are swollen, is at least as important as orthotics for controlling metatarsal pain.
*They are very well cushioned, which will be really comfortable for heavier runners and anyone with joint or other issues where impact is a big deal. For lighter runners like me, it feels a bit excessive and makes my stride feel a bit awkward, at least on pavement.
*They seem to be really durable, both the cushioning and the sole.
*The pronounced treads and cushioning make them excellent for trail/gravel road running, and they also make nice light hiking shoes.
*They are deeper than many shoes and so readily take most inserts. This may be helpful for Morton's neuroma as well.
Minuses
*Heavy, and even heavier when wet. Really an aggravation if you are a lighter runner, running in a tropical climate, and/or pouring water over yourself in a race. I will not race in the Hokas, except for a trail race in dry conditions. The one time I tried it, felt like I was running in combat boots. There are "racing" type Hokas, but haven't tried them.
*They aren't as flexible as many shoes. For me, this feels kind of uncomfortable. I feel like my stride is different (more flat-footed/heel-striking) in them. I'm pretty light (about 115 pounds); this may not be an issue for someone heavier. I also had some Achilles soreness when I first started running in them--think it was related to lack of flexibility of both me, and my shoes!
*They're fairly expensive, relative to many shoes of other brands with similar quality, and usually not sold except at higher-end running specialty stores, at least where I've shopped (Eugene, Oregon, Boise, and Singapore), and online.
Edited by Hot Runner 2018-08-17 4:10 PM

54




Subject:
RE: Hoka one shoes
That heaviness aspect is interesting. i was not expecting that. In fact I somehow got the idea in my head that they, as a brand, were sorta focused on lightness.

Master


7856










Eugene, Oregon

Subject:
RE: Hoka one shoes
All that cushioning's gotta weigh something! In my mind, what sets Hoka apart from other running shoes is the large amount of cushioning in them. It may be that they are fairly "light" compared to other shoes with similar levels of cushioning--I wouldn't know.
To be fair, I'm comparing the Hokas mainly with Saucony Kinvara, which are a lightweight trainer and used by many people for racing longer distances. Prior to the neuroma issue, I rarely ran in heavily cushioned or "motion control" shoes, almost always in mid-range neutral Saucony trainers, and the Kinvara for racing and speed work. The Hoka Clifton (which is actually considered a "racing shoe"!) definitely "feels" heavier, if nothing else, than almost any of the shoes I wore before. It may also have to do with stiffness--due to the thickness of the cushioning, they don't seem to have much "bend" in them for a lighter runner. That can make a shoe feel heavier than it actually is. It just seems like "too much shoe" for someone my size. I don't notice this as much when trail-running, maybe because the terrain is more varied (most of my road runs here in Idaho are fairly flat, while the trails are hilly) and the surface more forgiving.
Here's a review from Runner's World:
https://www.runnersworld.com/gear/a22059707/hoka-one-one-clifton-5-r...
Basically it mentions that Hoka is "extremely soft" and "extremely stiff" compared to other shoe types.
Edited by Hot Runner 2018-08-17 5:41 PM

Extreme Veteran


872








Tx

Subject:
RE: Hoka one shoes
I used to wear brooks glycerin and liked them. Now I run in the Cliftons 2 or 3 (not the 4's, they felt different). I'm 170-190 lbs and the cushioning is very nice for long distances. To me, they feel lighter than most similar shoes.

239





Subject:
RE: Hoka one shoes
I swear by Hokas for distances half marathon and longer. The cushion is a welcomed relief to my knees and ankles. Anything shorter, I will run in Zoot Ultras.

I have ran in heavy rain with my Hokas and have not experienced any additional weight. Ironically, when I run in regular running shoes (Brooks, Saucony, Nike, Etc), they some up water like a sponge.

I usually buy 4 pairs of Hoka's at a time and rotate them...usually Bondi's. Go to:
Www.runningwarehouse.com and buy last years model. Can usually get them much cheaper. However, I would go to a store first and try on the different models, as the other posters mentioned, they do fit differently.

The first 100-150 miles usually feel like you are bouncing with little to no effort. 150-250, bounce starts to reduce. I usually will not go more than 300 miles on one pair. That is the only downside, in my opinion.

Good luck.