Teed

2008-10-20 12:37 PM

Master


1404







Atlanta, Ga

Subject:
ongoing >> Help compile a GA FAQ
This thread will be used to generate a FAQ... for those who may not know, FAQ stands for 'frequently asked questions'. In this case though, the question does not need to be frequent. Just a question that we can add to a list.

Try to stay away from best this, best that.. If there are 100 options, then we can put the two or three best, but if it's highly subjective, then avoid using the term 'best'. Use terms like.. closest to, great deal, etc..

Note: If you post a question, please post an answer as well.

Submit your posts in the format shown in the FAQ below.


ok then.. get the Q and A's flowing. There is no limit to how many you can post. Just be sure to stick to the format, cause all the questions and answers will ultimately be condensed into one post which will require quite a bit of editing.
---
Q. Is this Forum specific to the Atlanta area, or the entire State of Georgia? WG


A. As is common in any state with a large city center, the majority of Georgia triathletes on the Georgia BT forums live in the Atlanta metro area. There are however, many BT members from across the state who read and post here regularly. While it's also true that much of the information you see here is centered around the Atlanta area, information of the like, is welcome from anywhere within the State of Georgia. If you are looking for a group that may be more local to you, there are many tri clubs, running groups and swim clubs that meet throughout the state. One of the best ways to see what may be in your local area is to visit the Triathlon Clubs thread stickied to the top. If you can't find information, then post a thread and ask. Chances are high that someone here will be able to help you.


Q. How do I post a ride/run/swim that I'd like others to join? MBDUS

A. Start a new thread and list your ride/run/swim by date. Include start/end times, location and estimated pace. It's also helpful to list whether there will be breaks (potty or otherwise) and whether the estimated pace includes stops/stoplights or not.

Q. How do I join a ride/run/swim that is listed in the GA forum? MBDUS
A. Respond in any listed ride/run/swim thread that you are joining in or pmail the organizer/OP. It is better to join activities that you know are within your capabilities or where you won't be offended if others "drop" you. Obviously, "no drop" rides mean "no drop". Show up on time and call, post or pmail the organizer/OP if your status changes so that others aren't hanging around waiting on you.
Q: Where can I find some good bike routes? BDUS
A: Saddlebred: http://www.sadlebred.com/gamaps.html
Roswell Routes: http://www.bikeroswell.com/Maps/maps.html
Southern Bicycle League:
www.bikesbl.org
Q: Name of some recommended shops in North Atlanta for bike maintenance; quality, service, price: BSCH / MBDUS


A: All3Sports, Roswell Bikes, and Independant, but excellent and very reputable, Curtis Henry -

curtcannon86@hotmail.com




Q: Where can I find a list of races in Georgia and across the country? LSTA



A: TriFind:

http://www.trifind.com/ga.html





RunGeorgia:

http://rungeorgia.com/tri_calendar.html

(includes races outside of GA, too)

Active.com:

http://www.active.com/triathlon





Georgia Multisport Productions:

http://www.gamultisports.com





Tri the Parks:

http://www.tribluesky.com



Georgia Ultra and Trail running:

http://www.getguts.com/events.shtml

(running)
Great Smokey Mt. Tri Club:

http://www.thebeastoftheeast.net/race_schedule.htm



Atlanta Track Club Race Calendar:

http://atlantatrackclub.org/at01010.htm






Q: Which Georgia and popular national Triathlons sell out early? ALLT





A: List may not be complete but in general:



In state events:

Peachtree City International

Peachtree City Sprint

Tri the Parks - Indian Springs(other TTP races occaisonally sell out, too)

Emerald Point Sprint

Tugaloo Olympic Distance

Regional events that sell out include:

White Lake 1/2

South Carolina 1/2

St. Anthony's Olympic. (same day sell out) - Registration is always 9:00am on Decmeber 1.

B2B Full and 1/2

Popular National Events:

IMFL, IMWI, IMLP - (same day sell outs)

IM Hawaii aka Kona - (lottery or qualify only)

Escape from Alcatraz (lottery only)

New York City Triathlon

Chicago Accenture Triathlon.

Life Time Fitness Triathlon. - Minnesota.




Q: What do all of these abbreviations and reference terms mean? MBDUS

A:
ATC - Atlanta Triathlon Club / Atlanta Track Club. Please denote which one.
PTC - Peachtree Tri Club.
NAMC - North Altanta Multisport Club.
SCT - Silver Comet Trail.
Cartersville - Bike Training location. 12,27, 45,65, and 105 mile routes.
Bud Plant - (see Cartersville)
RR - Roswell Ride.
HIM - Half Ironman Distance event.
IM - Ironman Distance event.
Tri-PTC - Tri Peachtee City triathlon club.
A3S or All3 - All 3 Sports - Local and online Triathlon retailer.
HTFU - Harden the "heck" up/variant of "suck it up buttercup" - usuallly used in jest.
TNR - Tuesday Night Run.
Mountainview - Cobb county aquatic center w/50 meter lanes in the summer.
Adamsville - City of Atlanta aquatic center w/50 meter lanes in the summer.
The Rock - Stone Mountain.
Kennesaw Mt. - Kennsaw Mountain. Location of Bike Hill repeats / running routes.
LTF- Lifetime fitness.
LAF la Fitness
Peachtree: The Peachtree Road Race (July 4th 10K)

Q: How do I get to the Silver Comet Trail? BDUS

A: Finding the access points to the trail can be difficult the first time you ride on the Silver Comet Trail. A good place to go your first time is the Floyd Road access point. It is located right next to the Silver Comet Depot Cycling store: http://silvercometdepot.com/page.cfm?PageID=69

Q: Where's a good place to get my bike fit? Latrina

A: Here are some recommendations:
- Matt Russ at The Sport Factory, www.thesportfactory.com
- Curtis Henry, curtcannon86@hotmail.com
- James Rudd, www.Enduranceconcepts.com
- Matt Cole at A3S, www.All3sports.com
- Eddie O'Dea at 55-Nine Performance, www.55-nineperformance.com

Teed

2008-10-21 9:33 AM

Master


1404







Atlanta, Ga

Subject:
RE: TOTW: Help compile a GA FAQ list
Keep the FAQ posts coming. There are great examples posted already. I am placing some form of initials near the question for now to show who has posted what. Eventually those may go away, but for now, they stay.

Shortly after you post, or as soon as I can get to it, your question will be moved to the FAQ, and your post deleted. That's the best way to keep this thread efficient and uncluttered.

At the bottom of the FAQ, all initial contributors will be listed / credited, unless they request otherwise.

Member


182






Flowery Branch, Ga

Subject:
RE: ongoing >> Help compile a GA FAQ
How about a list of Tri shops in that atlanta area? That would be very helpful

Expert


1143





Wellington, Florida

Subject:
RE: ongoing >> Help compile a GA FAQ
Lanier...one name is all you need to know: All3Sports in Dunwoody.
Worth the drive for us from Newnan. Matt is a great fitter and the place is like a triathletes
"Toys R Us"

FM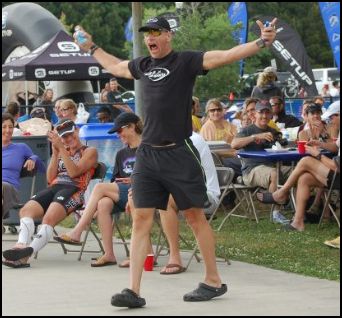 Elite


3491











SE

Subject:
RE: ongoing >> Help compile a GA FAQ
Matt no longer at all3, CuBE. All3 rocks but Matt has his own shop now.
Location:

Atlanta

,

GA

,

30306

About:

Welcome to Podium Multisport Atlanta's newest triathlon store. Opening March 2011. Live TRI-
GoTeamPODIUM.com