GRB1

2009-11-06 2:17 PM

Expert


640





Sun Prairie, WI

Subject:
RE: spinning pros and cons?
As mentioned the experience can differ vastly depending on who is teaching the class and their background. I am fortunate in that the instructors at my club are serious road riders or triathletes. I can and do come out their classes absolutely fried. You get out of it what you put into it. For me it is more of a strength workout but it does of course have good cardio benefits. The club also offers a two hour class on Sunday which really can improve both strength and cardio fitness. Again it really depends on the gym and who is teaching.

The music and being in a group environment also helps to break up the boredom of trainer riding in the winter. Use it as a training tool in addition to other options.


Veteran


216




Subject:
RE: spinning pros and cons?
my gym has these cool spin bikes (http://www.spinning.com/spinning-shop-spinner-bikes/spinner-bike-eSpinner.asp) The screen shows your cadence, tracks your HR, and calculates "distance". You can either take spin classes from 15min to 60min with a cyclist, or you can build your own workout thru a manual mode using your ipod which is docked into the unit. Very cool and you don't have to sit in the spin (i.e. aerobics) class jumping up and down...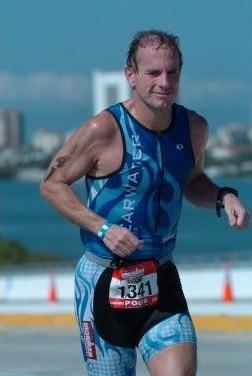 Fishers, IN

Subject:
RE: spinning pros and cons?
Spinning in the winter is great. As is understandable, there is no substitute for specificity of training. On the other hand, there are some very top level athletes who ride their trainers almost exclusively for the reasons of safety, convenience, efficiency of training. Road on bike > Trainer > spinner from a specificity standpoint. That aside when weather goes cold, I can easily be more motivated to hit the spin sessions. I like the commaradarie of the group versus me solo in my garage (even though I just hung a TV in the garage). You get your regulars and can enjoy each other's company in sweat/suffering. Try to set the bike up more similar to your TT bike if you can. What ever gets you training is the best. Once in a blue moon we get an instructor who will design a workout like a cyclist would - that is awesome. You get out of the workout whatever you want and most instructors will not care if you deviate from what they are doing from time to time. If concerned talk to them beforehand. I don't do too many jumps, it messes with my calfs which messes with my runs, but that is just me.

In my opinion, whatever gets you on the bike and workin is good. Use whatever combination it takes. To be honest, I kind of like the inddor training. The seasons provide a stimulus to variety. You can get a very good and transferable workout on a spin bike, just do it.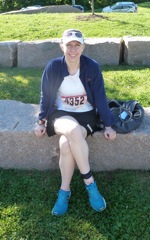 Regular


75





Subject:
RE: spinning pros and cons?
I took a few spin classes at my university while in grad school last year. I couldn't afford to bring my bike to school (or fit it anywhere when moving) so this was the next best thing for me.

For the most part, I loved it. The instructors pushed me hard and I sweat like I've never sweat before. It really kept me in shape and I definitely saw some gains when I was able to get back on my bike when I got home.

That being said, I'll echo some of the other statements about nutty instructors. My first one was pretty good. She had great music, always changed up the routine, and worked us really hard. And she always rode with us, just as hard as us. I liked that.

My second one would always get off the bike during hard climbs or sprints, look at herself in the mirror, and had terrible music.

My last one was just loopy. And she always had the same routine with the same horrible trance music. I dreaded every moment of that class but took it as mental training.

They all did stupid stuff like push-ups on the bike while spinning, jumps, and isolations. They didn't do it too often so it wasn't that big of a deal. But like everyone told me, just ride your ride when you're there. If something hurts or you don't like a certain part, just do what you need/want instead until it's over. In the end, it's your ride. I'd definitely recommend them.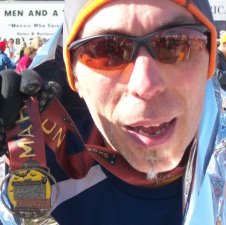 Extreme Veteran


502



Mayville, Wi

Subject:
RE: spinning pros and cons?
If you're going to take spinning classes, take them from an instructor who's a CYCLIST, not just a glorified aerobics instructor. I'm an experienced triathlete AND a spinning instructor, and i teach my classes like I train. Living in rural Wisconsin provides me little to no opportunity to cycle outside from November through to about March or April, so all my cycling training throughout the winter is in the spinning studio several times a week. Even during the regular season, i still do at least one training session per week on the spinners - i find it much easier to do specific heart rate training on the indoor cycle.

If you can find a studio whose bikes have power meters built in (ours do and i love it), that'll be a real plus.




xeon

2009-11-06 6:08 PM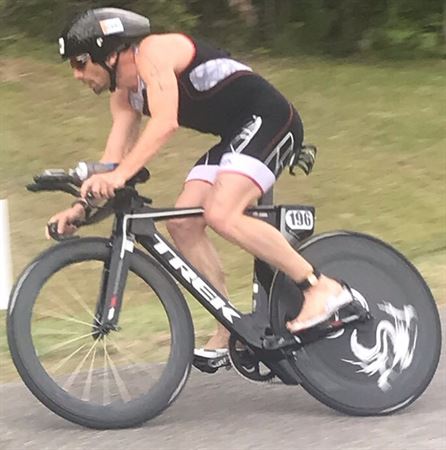 Expert


1049




Culpeper, VA

Subject:
RE: spinning pros and cons?
Good spin classes at my gym... two actual cyclists and one triathlete that competed at the worlds at Gold Coast. The others that lead the class aren't to my liking, they do not ride AFAIK and also do the pilates classes, etc.

I would rather ride my bike, but given bad weather and extreme cold spinning is a good way to get in some quasi cycling. I've on occasion gone in on days riding outside wasn't a possibility and done my own spin workout. Right now my gym hardly has any spinning classes due to the shutting most of them down for the warmer weather, but they should be ramping up as cold weather sets in.

Last winter we had a pretty hard core group on Sundays and we pulled the bikes outside in the parking lot for two hours for our last class. They had a DJ, someone bringing around water bottles... it was pretty fun.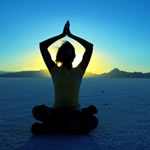 Elite


3913









far northern CA

Subject:
RE: spinning pros and cons?
Bioteknik - 2009-11-06 4:08 AM
JC5066 - 2009-11-05 11:05 PM
TRIMAN413 - 2009-11-05 5:24 PM
One negative I would see is that the spin bike will not be set up like your personal bike. so you wont get an exact match.
My club has some pretty nice bikes that have multiple adjustments. Of course it will never be EXACTLY like my bike, but I can set it so it's pretty darn close.
Like others have said, it's not substitute for the real thing, but I know I push myself much much much harder in spin class then I would at home on the trainer.
I don't do the jumps or stands. The only time I stand is if I need a quick stretch. My philosophy in the spin class is I won't do anything in their that I wouldn't do on my real bike, like the jumps.
The most important thing is to do something. If its a spin class or nothing, the do the spin class. Do what ever it takes to keep at it over the winter. Here in Michigan; the winters are long.
I was thinking about this the other day as the instructor had us doing isolations where we try to keep the upper body as motionless as possible and just move the pedals using only your legs.. Things like this don't translate directly, but it is a bike specific strength exercise. You do drills in swimming, and there are other drills to do on the bike too, like one-legged pedaling.
Also I did just think of those jumps.. I do have instances where I need to get out of the saddle in a hurry, then get back. On tougher climbs on a mtb it is common to have to stand, sit, stand, sit to keep traction (it's called scissoring)...
But point is.. some of those things seems silly at times, but they do break up the monotony of just sitting there and spinning and help the time go by quicker
I am a Spinning instructor AND a triathlete. I teach my classes from the perspective of an endurance athlete. I don't care if the participants are just "average" gym users looking for a cardio class. Everyone who takes my class gets to be an athlete for an hour. That is the beauty of Spinning! Everyone from world class athletes to absolute newbies can be in the same class.
No, spin bikes are not your bike. Your body will not be used to the set up of your own bike if you do only Spinning classes. That is a pretty big negative. Your body WILL know how to spin those legs around at a consistent cadence. You will also become intimitely aware of how your body responds to load AND cadence if you watch your heart rate.
Jumps are just fluff. They are not used very often in the real world. Who rides down the road standing up and sitting down? That's silly! Yes, you do perform this type of movement on trails, however, most indoor cycling instructors do not know how to coach the move appropriately. Jumps, per se, are best performed as an explosive movement like when you need to pass someone. You get out of the saddle quickly, kick your butt into high gear, and then sit back down to power past an opponent before you get nailed for drafting.
Isolations of one foot on a spin bike are BAD!!!! BAD!!!! BAD!!!!! DON'T DO THEM!!!!!!! You will tear up your knees! A spin bike is a fixed gear bike meaning that the flywheel will continue to move if you get tired. A real bike on a trainer is an appropriate place to do this drill because your foot is not attached to the wheel.
The isolation indicated above is also BAD!!!! It does nothing useful. It is just fluff that bad instructors use to fill time.
I love Spinning! It helped me maintain my bicycle fitness throughout my pregnancy. I taught class until just before I had my baby. Spinning classes are a wonderful tool. Use them if you need to beat boredom or combat the winter blues. Just make sure you have a good instructor. If your instructor is bad, just do your own thing and enjoy the music.
If anyone has any other questions regarding Spinning, send me a PM and I'll try to help.
Master


1694








STL

Subject:
RE: spinning pros and cons?
I actually took my first spinning class in about a year this am. It was a great workout. I've been in my basement on my trainer and that's not too bad, but the spin class really helped me push myself. I'm not doing specific workouts right now, so I think it's something I will incorporate once a week, just for a change of pace during the off season. Now, this instructor is a cyclist and a good instructor too, so that probably helps as well.

Elite


3067






Cheesehead, WI

Subject:
RE: spinning pros and cons?
Like Vitamin B and Owl Girl - I teach spin and agree with what they said.

Isolations, push ups, squats, upper body weight lifting are all INSANE and can cause pain and be damaging. A few jumps or jumps with resistance at a slower cadence with say an 8 count jump can be good for simulating powering up a hill. Popcorn jumps where you do them fast with little time between being up and down--just going crazy fast up and down --- is also bad..hurts the knees. Big thing is form and staying in control and working at your level/hr and some instructors are better than others with doing a variety of rides - hills, recovery etc... But I will say this, as an instructor, many participants just want an aerobic workout where they leave drenched and wiped out. But riders can adjust resistance and pace to suit their goals while still having a good workout and some fun too.