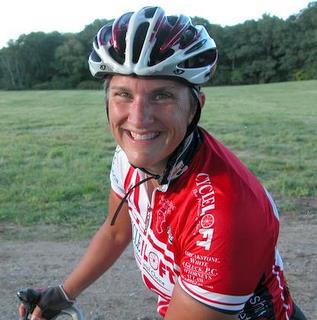 Champion


19812











MA

Subject:
Paul Bunyan Long Course : Official Thread
Anyone doing this race?
My husband and our 15 year old daughter are doing the short course.
My parent's cabin is in Cass Lake so we can stay there and still race without traveling and getting a hotel. We normally do Brewhouse if we go to Minnesota in the summer.
Looks like low key event that isn't to big.
I had my knee scoped last week and will probably 2-4 weeks of run training in before the race.
Hope to meet some MN BTers at the race.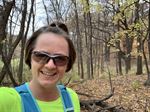 Champion


9999













, Minnesota

Gold member

Subject:
RE: Paul Bunyan Long Course : Official Thread
Sounds like a fun trip. I hope your knee heals quickly, Kathy!

Veteran


183






Grand Rapids, MN.

Subject:
RE: Paul Bunyan Long Course : Official Thread
It's very low key, I've done it a couple of times but not this year, they usually don't have enough volunteers out on the bike course, but it's a pretty simple loop and flat, one medium size hill, so you can fly, I usually average around 18 in a race and I hit 20.5 there last year. The lake is very nice, as long as its not too windy. It is a nice race to do though with the low key feel. good luck and have fun.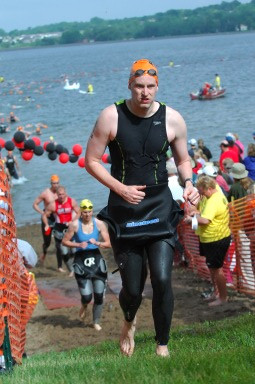 Regular


102



Subject:
RE: Paul Bunyan Long Course : Official Thread
The nice thing about the long course is that (at least last year) there were medals for the majority of participants (39 total), and they took photos of everyone at the awards. It's not a bad course, though for the bike you need to go immediately up a hill with a turn out of transition. The long course has an out and back section on the bike, so you can see who's ahead of you.

The lake was quite cold last year, but it had been unseasonably cool, too. It's a two-looper for the mile swim, so you end up fighting many of the short-course participants the 2nd time around.

The run was scenic, staying pretty close to the lake, but I was mildly annoyed that it went down/up some steps towards the southern part of the lake.

With that all said, I would be signing up again but it doesn't align with the family vacation weekend this year.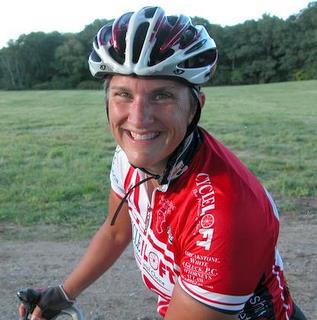 Champion


19812











MA

Subject:
RE: Paul Bunyan Long Course : Official Thread
Last year I think there were 2 women in my AG. I'm used to much much bigger races. Our local Oly sells out with 750 people.

We did the early registration deal in December for 50% off.

Should be fun....maybe my extended family will come and my brother is thinking about racing as well. He just got a new B2.




New user


13



Bemidji, MN

Subject:
RE: Paul Bunyan Long Course : Official Thread
Really looking forward to hearing from anyone who did this Tri. I drove past some of the bikers this morning on my way to work (I just found out about this tri this past Tuesday, and it piqued my interest, and I'm gonna start training for my first tri next summer!)...
Veteran


458








Minnesota

Subject:
RE: Paul Bunyan Long Course : Official Thread
I watched the race this year as it happened to be on a different weekend than the Hoot Lake Tri. Looked like a fun little event. The organization was a bit off at times and the run course isn't so great, but it is nice to have an event in this part of the state. I may look to do it next year or maybe the Walker race. It would be nice though if they didn't have two races 20 miles apart on the same day.
New user


1



Subject:
RE: Paul Bunyan Long Course : Official Thread
I live in Bemidji and have looked forward to this race since moving here. Unfortunately I think this will be the last year I do this one. It's run by Randy Fulton and, though a nice guy, his organizational ability and streamlined approach to event planning are lacking. Two years in a row the timing was off (myself by 5 minutes, another long course male by 4 minutes) and the clock actually stopped working for a while. Distances are typically off, too few volunteers (of course not necessarily his fault), way too few aid stations. I like the hill out of Cameron Park but that's because that's where I've always parked to swim and run and it's such a a short stretch it's always warmed my legs up for the bike after the swim.

But worst of all... This is the first year there was a single sponsor from the Bemidji area. smartFITT and the Bemidji Health and Wellness Center. smartFITT (Beth) sponsored it because I she wanted to offer some fitness assessments, etc. info and demonstrations; and Shad from the BHWC competes in the event every year.

Think I'll be making the move to Walker. My friend ran it and said it's immature but had such a great turnout that they've already started planning for next year. It makes a difference in some of these races if the locals are involved and the community gets excited. My girlfriends furniture store had a significant increase in customers and made quite a few sales from that day. And they're just about 5 miles south of Walker.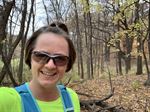 Champion


9999













, Minnesota

Gold member

Subject:
RE: Paul Bunyan Long Course : Official Thread
Interesting. It mystifies me that his reputation hasn't caused him a lot of trouble... I guess a lot of new folks find his races appealing and don't know better/don't go back. I will admit the half-price sale each December continues to suck me in.
Funnily enough, I visited the V.S. web site the other day and noticed several of the races have fancy new web sites. Yet, they are really awkward to use. Like the site for Square Lake - pretty at first, yet the menu is strange and you have to click on the main graphic to get back to the start... I just question the priorities.
I also finally put it all together that Randy's brother is the Minnefota Moments guy (which is so obvious if you look at them). He is SUPER nice (as is Randy), by the way. And the Minnefota Moments guy's wife is the woman who started working for Randy about a year ago. She is also difficult to communicate with and hasn't improved things, which I had really hoped would be the case when he initially was looking for someone.
The only nice thing about all of this is that I have decided to just have my own rules when I do a V.S. race. I park where I want, come/go when I want, transition where I want, etc. Very low pressure, assuming I have brought my own provisions and timing device.