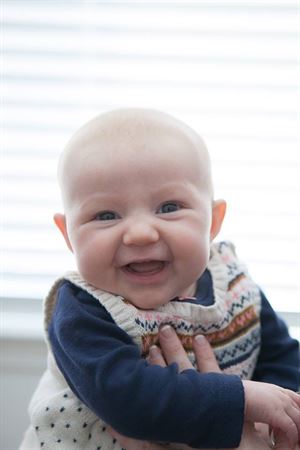 Master


3546






Millersville, MD

Subject:
silver lining on this heat/humdity
This might sound totally corny, but I thought I'd share.
Last night was a typically hot/soupy night. But the plan must go on, so I did my long run despite working late. When running through marshy areas, the light and sound show was simply amazing. The most intense for me was in the valley near severn run on dicus mill road (I'm training for lake placid so long runs need hills!). The chorus of frogs and insects was deafening, and the fireflies were going nuts. There had to be hundreds of thousands of them all through all the trees and bushes (which form a canopy over the raod) and they were lighting up like it was going out of style (I guess for them and their short lives, it is!). I literally just stopped for a second and took it all in and got chills and it was this sort of spiritual experience where I was just in awe of such an amazing scene right here in MD within a few hundred yards of I-97.
Anyway... get out for a soupy late night run through the woods this month and you might just have one of the most amazing runs of your life. I even lost awareness for a few moments that my shirt and shorts and socks felt/looked like I had just gotten out of the pool.
Happy training!
Josh
Edited by JoshKaptur 2010-06-17 8:30 AM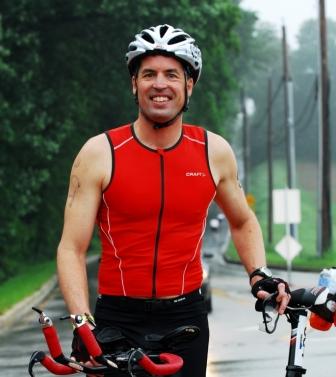 Expert


1046




Fountain Hills, AZ

Subject:
RE: silver lining on this heat/humdity
Not to mention the advantage of acclimating to the heat and humidity in as soupy and steamy an environment as I can imagine.... I'm kind of a Gale Bernhardt training junkie ... her stuff works very well for me ... this well-researched article cites the physiological response of the body to heat acclimation .... can reduce Sodium lost in sweat by about 25% in fit athletes....
http://www.active.com/cycling/Articles/Cracking-the-Code-on-Hydration.htm?PageMode=Print
And yeah, that was pretty corny ....
Pro


4054






yep,

Subject:
RE: silver lining on this heat/humdity
Josh wanna hold hands?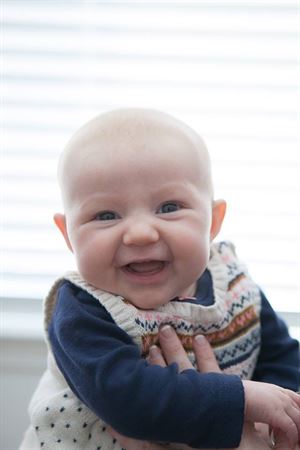 Master


3546






Millersville, MD

Subject:
RE: silver lining on this heat/humdity
CJ - Kim (Steve's Kim) was much more harsh with me on facebook.

Scott - I hope you're right and that I'm an otpimized cooling machine in the [fingers crossed] dryer racing climate in coming weeks/months!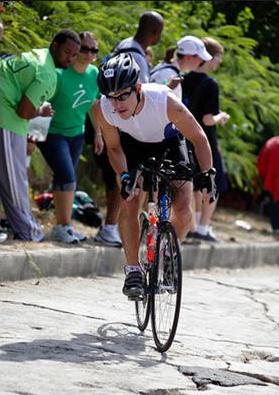 Master


1584







Fulton, MD

Subject:
RE: silver lining on this heat/humdity
Kooom by ya, my lord, Kooom by ya.....

Originally hailing from Tennessee, I actually like the heat, and can tolerate the humidity. But you have to ease into it, and get acclimated. My complaint for this year, is that it was freezing and rainy at Columbia, I missed some training for 2-3 weeks due to moving, and all of of a sudden it's 100 fakking degrees. I got no chance to practice!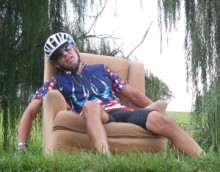 Extreme Veteran


423






Frederick, Maryland

Subject:
RE: silver lining on this heat/humdity
Ain't life grand sometimes? Yeah, some times there are just those moments when you're out training and something either takes your breath away or you just have to stop to admire it. I was on a 65 mile aero training ride the one day and suddenly to my right was a whole field of sunflowers. I just stopped in amazement as I had never seen such a thing before. Also reminded me of one of the cycling pictures I think Tour de France with the sunflowers in the foreground and cyclists in the background. Glad you had such an experience!

And yeah, "Kumbaya" came to my mind too. ;-)