Veteran


271






St. Paul, MN

Subject:
Snowshoeing?
Anyone snowshoe for cross training in the winter? Do you swap this for a run workout or is it completely different?
My mom has some sitting in her basement that are practically new, and she said I could try them out to see if I liked it.
So, where can I do this? I'm assuming I should not use the XC ski trails that are groomed for classic, but what about those for skate skiing? I was thinking I could try the trails at Thompson Park in WSP, Battle Creek, or the DNR trail in Mendota.
The bike trails at Leb are packed via snowshoes, but can this only be done at certain times? How about the trails at Salem Hills?
What else should I know that I haven't even thought of asking?

Master


2800







Minnetonka, Minnesota

Subject:
RE: Snowshoeing?
I go snowshoeing a few times a winter usually at Purgatory Park in Minnetonka near where I live. I don't do it in lieu of a workout, but just to get outside and enjoy winter. I went last weekend with my dog and had a nice time. She stayed mainly to the walking trail and romped some in the snow while I stuck to the deeper off-trail snow. I consider it more like going for a walk" and am not very serious about it. I'd check the web for local snowshoeing info.
Edited by ejshowers 2010-12-23 10:20 AM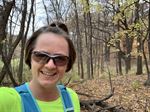 Champion


10009




, Minnesota

Gold member

Subject:
RE: Snowshoeing?
I have a pair and am totally inexperienced, just did a lap around my house to try them out. They are cheapie ones, not fit for running or anything.
I have done a little research, though, and noticed those big parks have winter maps with marked off snow shoe areas. So, you might want to look for that. I am going to Lake Elmo Park Reserve in Jan for a "lesson" through Washington Cty, so I am hoping to learn more about where to go and what to do there.

Expert


606




Lakeville, MN

Subject:
RE: Snowshoeing?
Like most activities, snowshoeing is what you make of it. If you want to blow your lid, go ahead and try running w/ snowshoes on in deep powder. Want to take it easy? Slap on the shoes and take a stroll on a hard-packed trail. Regardless, snowshoeing is a blast. You can usually find yourself alone in areas that are normally overrun w/ people in the summer.

I'm not sure about park protocol when it comes to snowshoeing on trails designated for XC skiing. You may want to contact the parks/rec office managing your park of choice. Over here at Theo Wirth (where we ski), we do see the occasional snowshoer. Whether that's right or wrong, at least they jump off the trail when we skate through. When we shoe at the parks, we typically stay off the groomed trails, as it's way more fun to shoe over deep powder anyway (you really don't even need to strap on snowshoes for a groomed XC trail -- they're packed down hard enough that a regular hiker works fine).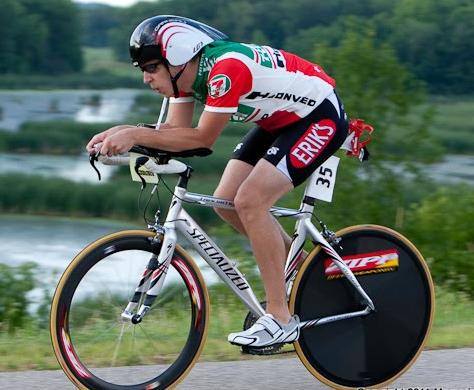 Extreme Veteran


438







Maple Grove,MN

Subject:
RE: Snowshoeing?
Most parks have trials the are esp for snowshoes. Don't use the xc ski trails, They kill the surface for the skiers.

Veteran


230





Minnesota

Subject:
RE: Snowshoeing?
Lebanon Hills in Apple Valley/Eagan has some great trails. 11 miles of them. Trails just for snowshoeing and separate trails for cc skiiers.

Veteran


132




St Paul, MN

Subject:
RE: Snowshoeing?
The wife and I just received snowshoes (from each other) for Christmas. We've had them out to Lake Elmo and Oakdale Nature Preserve. Any park with hiking trails that ate not groomed for skiing would be a good candidate. It's a good workout, especially if you push the pace into HR zone 2/3.