2005-08-10 11:05 AM
Regular


91





St.John's

Subject:
Recovery after a Tri
Completed a Tri on sunday past  ( 1000 m swim , 46 km bike and 10 km run) .First Standard distance tri , only sprints in the past. Quite happy about my accomplishment. Eager to get training again, have learned alot this year..  Next possible race is Half marathon mid sept.I plan on doing as many road races for the rest of the year as there aren't anymoreTRI's this year. Plan on doing  4 TRI's starting next june and as many road races as possible.When should I should I start training again , what kind if rest do people usually take . Any advice on future activity ? How to best recovery from stiffness and soreness


Champion


6786










Two seat rocket plane

Subject:
RE: Recovery after a Tri
For short races, sprints and Oly's I'll either take the next day off completely, or schedule an easy day. I will also try to have an easier training week following a race. For longer races (anything over 3 hours) I'll take a couple of days, or even 3 or 4 days if I'm feeling really broken, completely off.
This week is a weird one for me I races a sprint tri Sunday and I have an MTB race this coming Sunday so I'm doing about half my regular volume, but a little quality work.

2005-08-10 1:39 PM
Regular


91





St.John's

Subject:
RE: Recovery after a Tri
Thanks for the reply , seems my thread is not as interesting as " whats for lunch ?"  , but I think I know the answer to my own question. I haven't done anything since sunday , tonight maybe just easy run followed by some light weights and lots of stretching. Feel kind of beat up , might look for some higher volume this weekend. Need a few beers more than anything I think.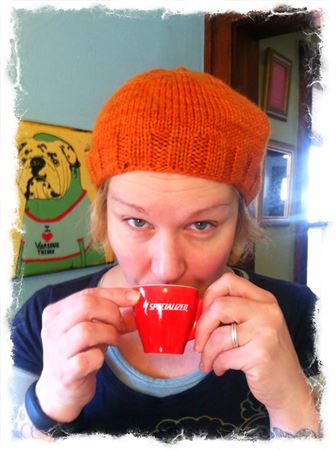 molto veloce mama


9311








Subject:
RE: Recovery after a Tri
i also usually take 1-2 days off depending on the distance. i had a race on sunday and ended up hiking around town monday and tuesday, so by tuesday night my body was really telling me to slow down. so, i took today as a REAL rest day. haven't done anything apart from sit around and read, play in the backyard with my kids, etc.

Pasadena, CA

Subject:
RE: Recovery after a Tri
First... Congratulations!
I like to do very easy, recovery session the day after oly's and sprints as it gets the blood flowing, aiding your recovery. Some examples:
1.5 hours small chain ring ride at a pace that you can talk at
Easy recovery swim (drills are good)
Easy rollerblading (nothing wrong with doing something outside of Triathlon :-)
Cheers,

2005-08-10 2:03 PM
Regular


91





St.John's

Subject:
RE: Recovery after a Tri
Thanks For the response.  I have a slight hamstring pull ( reoccuring ) so I have been laying of , but I really feel the need to get rid of this rigamortus ( spelling) feeling. Think it is going to be some eay biking after all, might want to lay off the impact  on account of the hammy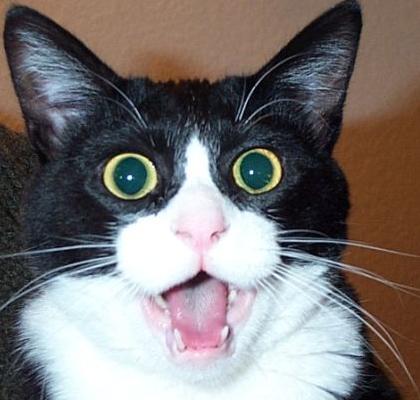 Champion


6285









Beautiful Sonoma County

Subject:
RE: Recovery after a Tri
I raced an OLY on Sunday and took Monday off. Actually, I didn't have a choice as there was no way I was going to be able to do anything other than sit very still on the couch. I was soooo sore and just plain wiped out. But by Tuesday I was feeling better (a good night's sleep helped a lot) and managed to get in a good bike workout and a swim.

I find that the best way to get rid of the stiffness and soreness is a light workout. Moving the sore muscles will help them work out that nasty lactic acid. And be sure to drink lots of water.

Congrats on your race!!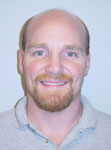 Veteran


267






Washington DC

Subject:
RE: Recovery after a Tri
Accelerating Workout Recovery
© 2005 by Joe Friel and Ken Mierke

Recovery is really the athlete's greatest resource. Maximizing recovery allows an athlete to train a little harder and a little longer while absorbing and adapting optimally to the workouts. This will make him stronger and faster. Therefore, athletes should take every reasonable step to accelerate recovery.

Overtraining is generally the result of a buildup of workout and life stresses with insufficient recovery, not from a single workout being too hard. Overtraining really should be called "under-resting". Every rider and coach searches continually for the right balance of volume, intensity, and rest. Recovery needs to be an active process, taking full advantage of every opportunity to get the athlete's body, and their mind, ready for the next hard workout.

Recovery is more than just taking a day off from training; it is giving the body every resource it needs to adapt to the stimulation of previous workouts. Taking every step to maximize workout recovery is a critical part of training. Only athletes who take this very seriously will perform to their potential.

Early season preparation
Athletes with a strong aerobic base will recover more quickly from workouts than those lacking in this area. This is one of the primary benefits of base training. Twenty-plus hour training weeks don't make an athlete faster in a two-hour race as much as they enable him/her to absorb more of the training that does increase that speed.

A solid base of strength training increases the athlete's ability to train hard and recover as well. After serious strength training an athlete will suffer less micro-trauma in the muscles and connective tissues during training and racing, and will therefore be ready to train hard sooner.

Pre-workout preparation
Pre-workout preparation affects how an athlete recovers from training. Getting to group workouts early enough to allow adequate warm-up and making sure that they are well hydrated and well fueled gives them the best chance of optimal recovery.

Nutrition
Nutrition plays a huge role in workout recovery. Consuming adequate protein throughout the day (protein ingested in one large sitting is not absorbed well) provides a pool of amino acids to keep the muscles and connective tissues continually rebuilding from the previous workout.
A meal immediately after each hard or long workout that combines protein and carbohydrate in about a 1:4 ratio ensures optimal glycogen replacement and rebuilding damaged tissues. Hydrating immediately after a workout is important as well. Some athletes weigh themselves after hard or long workouts and consume 16 oz of water for every pound lost. Including salt in your post-workout drink will help your tissues hold the water more effectively.

Stress management
Psychological stress has very real physiological manifestations and may impair workout recovery. While many of the sources of stress in an athlete's life may be beyond our control, we can take steps to minimize them. Each athlete should analyze the stressors in their life and take steps to minimize sources whenever possible.

Active recovery
We all know that sometimes a light workout can promote recovery more than a day of complete rest. The goal is to exercise at an intensity that is enough to stimulate circulation and to trigger certain endocrine responses, but lightly enough to avoid demanding more recovery from the recovery workout.

We use active recovery workouts with our athletes, but we need to be very careful here. Even disciplined athletes will tend to go too hard on active recovery days. we often will have an athlete stay on an indoor trainer for active recovery workouts and I (Ken) have even recommended a brisk walk to a nationally ranked athlete. Know yourself and take great care with active recovery if you are a "chomping at the bit" type.

Rest
Even a day of complete rest needs to be planned out. It is more than just not working out. On rest & recover days, the athlete needs to avoid any strenuous activity. We joke with our athletes that they have to rent a cart if they play golf on rest & recover days because walking nine holes is too strenuous. They know that I am only half joking. Eddie B used to say "Never walk when you can stand or stand when you can sit". Every bit of energy that can be saved will make a difference.

The old principle of hard day, easy day is not necessarily the best method. Alternating blocks of hard days and easy days is often more effective. This is an area that is difficult to offer specific advice on because each athlete seems to respond well to different patterns of work and recovery.

Afternoon naps can improve recovery to an amazing degree. We have found that 45 minutes is optimal. Longer naps don't seem to be more beneficial and may interfere with night-time sleep. For the same reason, avoid taking evening naps. Naps may not be a realistic possibility on weekdays for athletes who work forty, fifty, or sixty hour weeks.

Just getting to bed a few minutes early really will have an impact. When our athletes head into a build period, we generally suggest that they try to get an extra 20 to 30 minutes of sleep per night. Though this will not have a huge acute impact, over time the chronic benefit will be enormous.

Massage & Chiropractic
Massage may accelerate recovery dramatically. A professional massage before a heavy weekend of training or during an easy week can facilitate recovery. Self massage is definitely not the same as a professional massage, but can facilitate recovery, especially in the quadriceps. Glutes, hamstrings, and low back muscles can be self-massaged effectively using bodyweight and a tennis ball, rolling pin, or other object to focus pressure.
Chiropractic care can definitely accelerate recovery. Finding a chiropractor who is a cyclist and works primarily with cyclists is vital. Only a cyclist will fully understand your needs.

Miscellaneous
Research shows that ice baths facilitate enhanced recovery. We have used cold swimming pools ourselves and found them to be quite effective.
For true techno-geeks, a hyperbaric chamber is a phenomenal tool. Though it is an expensive investment, I (Ken) have had amazing results with mine. The increased pressure inside the chamber increases the oxygen levels in the blood and improves recovery dramatically. I loaned mine to the Trek team for a 24-hour race (4-member relay) when I was coaching one of the riders and they reported that using it between laps helped later in the race.
Even under ideal conditions, a hard-training athlete will feel tired and broken down at times. The key is that recovery is basically complete by the next breakthrough workout. Developing methods of monitoring recovery is important. Performance (speed or wattage) is the best indicator. If you are too tired to perform the way you normally can in workouts, recovery is incomplete and adjustments are in order. An aerobic time trial which involves performing at a predetermined heart rate (using the same heart rate each time) and seeing how much speed or power is produced at that hear rate may also be useful.

How you feel subjectively is important too. With watt meters, heart rate monitors, and all of the gadgets available, this sometimes gets ignored. Make sure that you perform a simple self-assessment every morning. This takes just a few seconds of squeezing and relaxing the muscles and making a mental not of how they feel.

Resting heart rate is a useful measure if recovery, as well as the difference between sitting and standing heart rate. Just make sure that if you track these objective measures, remember that subjective feelings are important to.

Remember that races are won and lost by hundredths of percentage points. If you win a sixty mile race by one wheel width, you won by less than 0.0001 percent. Seemingly small things that enhance recovery can improve their training dramatically.

Recent research has shown that diet can significantly alter body acidity. Workouts make our bodies more acidic. Only eating fruits and vegetables tend to make our bodies less acidic. In particular, raisins and spinach have the strongest anti-acid properties. More details about this are available in The Paleo Diet for Athletes (due out later this year).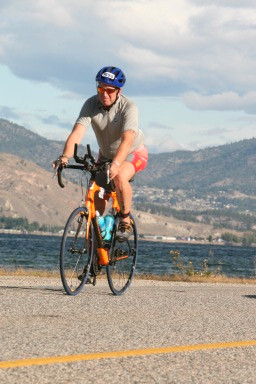 Champion


6931










Bellingham, Washington

Subject:
RE: Recovery after a Tri
I'm on a 3 day rest break, after doing an Olympic distance on Sunday.  Had so many little aches and phyical problems training up to it.  Tomorrow is my day off.  Will start up new training with a swim.    Focus on short sets and drills.

line

2005-08-10 2:44 PM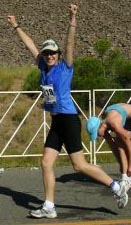 Extreme Veteran


360







Lafayette, CO

Subject:
RE: Recovery after a Tri
Congrats on your tri!! I just did my first on Sunday, and took Monday off. Then on Tuesday I went to the pool for an "easy" swim and felt remarkably good so I pushed a little too hard. I am worn out again today, so I am also going a LOT easier tonight.

Also take care of that hammy pull! I recently pulled both of mine in karate--no fun at all! Go easy on yourself!!

Elite


3020




Bay Area, CA

Subject:
RE: Recovery after a Tri
Well, you've actually got two different questions here.
(1) How much rest after a triathlon?  Answer: It varies. I would usually take off 1-2 complete days and then (depending on how I feel - still tired/sore, etc.) get back into it slowly with easy swimming, easy jogging, etc. Maybe do some other type of workouts, like yoga or walking.  What it really depends on is how much effort you expended during the race.  Longer races will need more recovery/easy days to get back up to speed.  Also, I've noticed that the more time I've done this (read: years) that race recovery becomes faster over time as your body gets used to what you are asking of it. 
(2) How much rest in between seasons?  After your last race of the season (say last road race in November) it's good to do a month or two (maybe December and January) without structured workouts and keeping everything easy and fun.  Do some different stuff, sports you haven't done in a while and enjoy.  You need the mental break to come back strong the next year.  You can still swim/bike/run if you want.  I think it's good to put away the HR monitor and all that and just go out and have fun for a while.

2005-08-11 6:26 AM
Regular


91





St.John's

Subject:
RE: Recovery after a Tri
Thnaks a lot ken Mierke , that was an amazing amout of information. Everything I wanted to know and more . Lots of other good replys ,cadreamer has good advice too .think I am going to focus on recharging mentally . Body feels pretty good today. 
Edited by Canadian_newfie 2005-08-11 6:27 AM