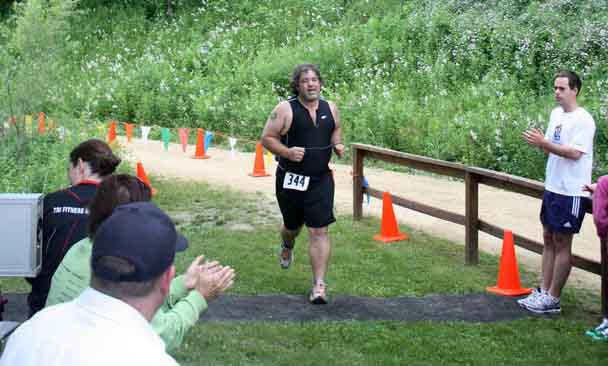 Elite


3277









Minnetonka

Subject:
Pain in my side, pain in my shins....
Clydesdale, new runner etc.. I'm on week 4 of the couch to 5K
Today I started 5 minute intervals, It really felt like shin splints were starting, but not full blown (I've had them from walking before). I also developed this great pain in my side. Should I run through these, or is there something I can do to alleviate it ? I am running on a treadmill at .5% incline.. Will start running outside soon..

Veteran


1900








Southampton, Ontario

Subject:
RE: Pain in my side, pain in my shins....
dont run with shin splints it will only get worse. You need to strengthen the muscles in the front of your legs and rest. The good news is that you can still bike (high cadence, low stress) and swim. I have been told that most shin splint issues come from bad or wrong shoes, or a quick increase in either weekly distance or speed. I am just starting again after a 2 week layoff from running.

Extreme Veteran


845







Springfield, OH

Subject:
RE: Pain in my side, pain in my shins....
I've gone through a few bouts of shin splints since starting to run a little less than a year ago. Sometimes I'm able to fight through it, otherwise I've had to stop running, walk home, down some ibuprofen, and lay on the couch until the pain stopped.
If you haven't already, look at getting fitted for shoes to make sure you have the right kind for you. The smart thing to do with shin splints is rest. I'm not smart though, and I just run through them. If it doesn't go away after a week or two of rest, or it gets worse, it might be time to get checked out by a doctor to make sure it's not something worse (stress fracture, for example). Since you're only on week 4 of Couch to 5K, I'm guessing a stress fracture is not in the works.
As for the pain in your side, "side stitches" are the result of something to do with your diaphragm. When you feel one coming on, focus on breathing steadily and deeply, and timing your breathing every so many steps, etc, until it subsides. No problem with running through side stitches, the pain is entirely benign.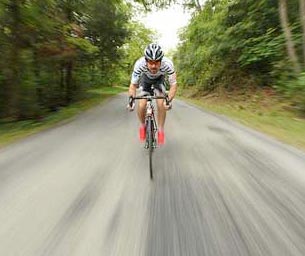 Member


6



Subject:
RE: Pain in my side, pain in my shins....
You can also ice your shins 2-3 times a day to bring the swelling down and promote healing.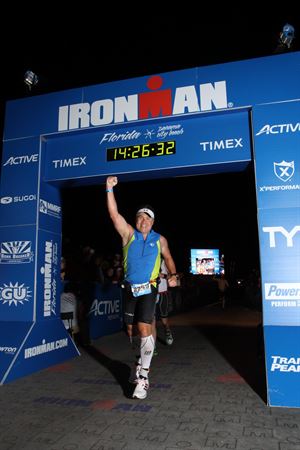 Expert


727






South Windsor CT

Subject:
RE: Pain in my side, pain in my shins....
Yes, Been dealing with shin splints myself, What helped me was rest <no running, especially up hills, or inclines>, ice. When all the pain subsided, I picked up a pair of calf compression sleeves. No issues since. Running now is no issue.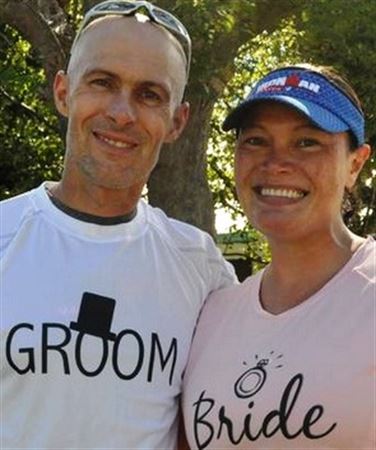 Melon Presser


52110














Subject:
RE: Pain in my side, pain in my shins....
Hi J!
Okay, nowhere in either Couch to 5K program here do I see 5-minute intervals ... so don't do them.
Are you doing the 16-week Aggressive or the 28-week Conservative? The instructions say clearly if you have weight to lose, you need to do the 28-week Conservative. So do that.

Master


1793









Essex Jct, VT

Subject:
RE: Pain in my side, pain in my shins....
Yeah, I'm assuming that when you say 5 min. intervals, you mean that you are running for 5 min straight then walking some. Right? If that is the case, then make sure your pace is nice and easy. Really really easy. So easy you can have a conversation while doing it. The pain in the side sounds like a "stitch". Some people have had success with doing some sit ups to alleviate those. I haven't actually tried that though.
If you are, in fact doing classic "intervals", then I agree with the above. Stop. Good luck.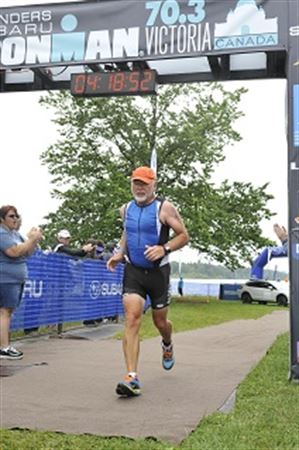 Extreme Veteran


1704






Penticton, BC

Subject:
RE: Pain in my side, pain in my shins....
Hi. Apicek is probably right that the side pain is your diaphragm. Diaphragm "spasm" can be pretty intense/sharp but not as much a concern as shin splints. The side pains mean you are likely pushing yourself too hard so as others have said you need to ease up a bit.
On a treadmill start walking at 3 to 3.6mph for a few minutes to warm up then bump the speed up to maybe 4.5 - 4.8mph-ish for your 5 minute intervals (I started at 4.6) and then walk a while then repeat. Slow down if the side pains come on - with side pains use your stomach, not your ribs, to breath deeply while running. Three deep inhalations should calm the side pain. The deep breathing stretches the diaphragm and should alleviate the pain and temporarily lower your HR.
I started running (too fast) last march and thanks to advice here I slowed down and dramatically increased my running times. At the same time my HR lowered as well and last week I ran 40 minutes continuous.

Master


2800







Minnetonka, Minnesota

Subject:
RE: Pain in my side, pain in my shins....
FYI ya'll, the original post was from last March....

Member


247





Loves Park

Subject:
RE: Pain in my side, pain in my shins....
Had a pretty bad bout with shin splints last winter after I began running on the TM. Then, this year I ran on the TM once and could feel them coming back, so that may be part of your problem, or maybe not. After I got them last year, I called my friend from college that is now a Physical Therapist. He said to take at least a week and half off and then slowly add mileage. He also reccomended ice massages. He said every day I am not running to take a dixie cup full of ice and massage the shin where it hurts until the ice is melted. This helped me emencely. I also did this after every run for about 2 weeks. I did not have any problems for about a year after.