Veteran


597






Subject:
RE: Know anything about Boyd wheels??
I have had a set of Boyd's 50's (front and rear) for about a year now. Just for comparison my old wheels were Ksyrium SL's.
Weight was simliar but over my 18m TT route I was about 0.5-1mph faster using the aero wheels. Braking in dry conditions is almost as good and in wet it is significantly less. Of course the above can be true for just about any carbon aero clincher. Also, these rims seem to have a wider track so going with a 25mm tire is best IMO if not your sidewall is too shallow and wont absorb as much. This is just my opinion and I did run 23's on these before going to a 25mm tire (Conti 4000s)
Other than that they just look sweeeeet! Nice set of wheels, especially for the price but in retrospect I think I will go custom next time and stick with a metal braking surface.

Extreme Veteran


645





Media, PA

Subject:
RE: Know anything about Boyd wheels??
Jrdimaur - 2012-06-08 9:19 AM
For those of you that use boyd wheels with the 50 / 85 setup do you use these as your racing wheels only or also training wheels?
Should that setup only be used for racing? If your using them for training how have they held up?
I'm looking at getting a set and trying to figure out if I should go 50 / 85 or just all 50 if using for training too.
I have the 50/85 setup with Boyd carbon clinchers, new this year.
Also my first set of aero wheels, and first year on the new TT bike (Fuji D6). I have about 600 miles on them so far, in mixed conditions of roads. So far so good, they've been holding up nice.
So I'm in the use-for-training category, in part because I also splurged and got a power tap, so I like to have power while training. I was thinking about using the OEM front wheel, but am concerned with the metal brake track; if I have metal brake track on the front, with carbon in the rear, I'd rather not find out how easy it is to endo a TT bike in a panic stop. I've done that enough on the mountain bike, thank you.

Extreme Veteran


529




Harbor City/Torrance/Carson

Subject:
RE: Know anything about Boyd wheels??
Again, these are great wheels but putting on tires is a pain in the A$$. Like you guys, my thumbs still hurt. I'm gonna pray that I don't get a flat on my A race next Sunday...
Member


170





Subject:
RE: Know anything about Boyd wheels??
Just got my 58f and 85r. I'll use them for training and racing. Put 4000s Conti's on them...it's like my P2 is a whole different bike...it does catch the wind more so for now I am happy I did not go for 85 on the front even being 180lbs. They do look awesome too!

Member


215




Subject:
RE: Know anything about Boyd wheels??
Love mine and they have held up great IMO. I have had them all spring and summer and have been training for IMOO on them so have put a TON of miles on them. Just had my bike in for a tune up and he did true my wheels but said they really didn't need them just wanted to be thorough. The rear axle was slightly loose when he checked it but other than that the wheels were good.
I definitely noticed the cross aid at first and I'm 190 but don't notice it so much any more.
I love these wheels and I really do feel faster on them.
Don't regret the purchase at all.
MO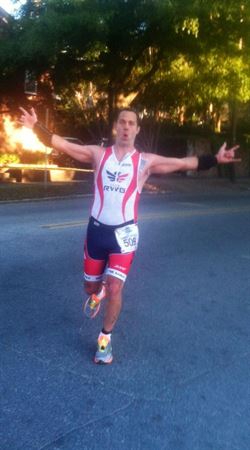 Elite


5145





Cleveland

Subject:
RE: Know anything about Boyd wheels??
Can anyone tell me the Pros & Cons of the various "budget" carbon wheel manufacturers? Has anyone ever really compared them all?
Looking for info on Planet X vs. Williams vs. FLO vs. Boyd, etc...

They all seem to be relatively comparable in price (although Planet X is a good deal less expensive)..... are they comparable in construction, durability, performance, and quality?


Based on price alone, I'm leaning toward the Planet X 82/101 combo.... is there something about the other manufacturers that would warrant paying more for approximately the same wheel depths??










Master


2020



Subject:
RE: Know anything about Boyd wheels??
I am going to try and break this down without getting into too much detail. The information provided below is enough to go out and do a Google search and do a lot more digging.
Flo's are new so while there are some reviews, there are no long term reviews.
You can get reviews on all the wheels here, slowtwitch, cycling news, there are a million out there.
Planet X, Boyd and Williams all have carbon brake tracks so you are going to have to swap brake pads unless you are just leaving the wheels on your bike. Flo's are aluminum so you can just leave the pads alone.
With all of these wheels you might have to do minor brake adjustments based on rim width if you are swapping them in and out.
Planet X, Williams and Boyd all use Carbon rims that are manufactured by another company. The companies to my knowledge are Carbotech, Gigantex and I am unsure on one as they claim they are not made by but are eerily similar. I know that one shares a "very similar" mold as FFWD wheels which I believe also share a mold with Campy wheels.
Hubs are mostly generic hubs. From what I can tell they are manufactured by Joytech, Formula or Novatech. Flo uses a hub that I believe is proprietary to Flo. Just Google them and you can find out more information or product reviews.
Spokes:
Planet X seems to use a generic bladed spoke on their wheel. There is nothing wrong with this at all just pointing it out. They also use alloy nipples on their wheels which over time can be a nightmare as they have the tendency to seize up and they can fracture.
Williams uses a Pillar spoke. It's stronger than above and comes in colors. The nipples on the wheels are also alloy.
Boyd: Boyd uses Sapim CX Ray spokes and brass nipples. These are I guess you could say the Lexus of the spoke and nipple world?
Flo: Also uses Sapim CX Ray spokes with brass nipples.
The Skewers are going to all be similar. They are not super light but you really don't want that in a skewer.
The warranties are different on all of them.
Flo – 2 Year Limited warranty.
http://www.flocycling.com/warranty.php
While they are just ramping up their distribution, I would be concerned that you may not get a replacement wheel quickly if you needed it. Over time this concern should be alleviated once all their pre orders have been filled.
Boyd – Limited 2 year warranty.
http://www.boydcycling.com/warranty/
Planet X – I do not think that they offer a warranty. I could be wrong on this but they clearly do not state it on their website.
Williams – 1 year Warranty
http://www.williamscycling.com/warranties.html
I know that this is probably clear as mud but I hope it helps a little in your wheel buying decision.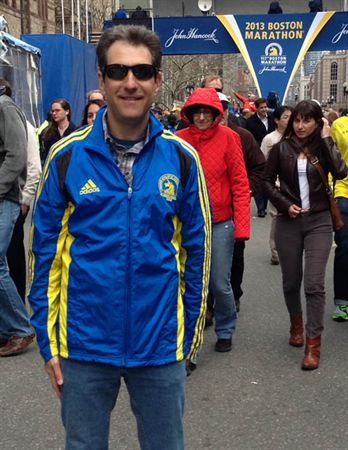 Pro


5755








Subject:
RE: Know anything about Boyd wheels??
Nice review. One of the things I liked about purchasing from Boyd was getting to know Boyd and his wife. I do like supporting a mom-and-pop operation, and they respond almost immediately to any question. Boyd is the kind of guy that wants to see a picture of how they look on your bike - lots of pride in his work.
I am sure there are faster wheels out there for a lot more money, but I'm not missing podium slots by 10 seconds so they are just fine!