2012-10-17 7:47 PM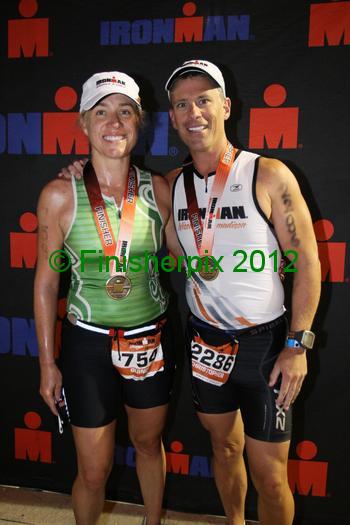 Expert


1358








Albuquerque, New Mexico

Subject:
Fast Twitch Tri-FULL
This is a mentor group focused on short course racing. We are striving to move "beyond the bucket" in our discussions here. Our goal is to explore all aspects of training and racing in a higher heart rate zone.
We believe that short course is an invaluable entry level distance to triathlon. We also believe it is a meaningful endeavor for athletes of all experience levels who, through circumstance or preference, has chosen to focus on the pursuit of speed.
Discovery of our collective knowledge will come about from curiosity, expertise, experience, and good conversation.
Stevebradley and QuincyF will be your "mentors" but it is really up to everyone in the group to keep the conversation going (and interesting
).
Our bios follow...
---
NAME: Steve Bradley
STORY: I began triathlon in 2000, and to date have done about 120 multisport races. I used to consider myself a long-course guy, with half-irons my preference, but the years have taken their toll an dny body can't quite handle too much big-volume training. So, the past few years have seen me shift to sprints and olys, with the last two years being exclusivley those distances. This has been a sort of oasis for me, and it works well because I still have speed and am still highly competitive. That's not to say that I don't have any more half-irons in my future but for now I am very content to emphasize short-course racing.
FAMILY: There's Lynn, who has suffered me since '74. There is also just-married Jane (28) , unmarried Peter (almost 26), and hound-dog Luna (15). Luna, Lynn, and I live in Casselman, Ontario, which is about 30 miles east of Ottawa (I grew up just outside Boston.) I will be 64 in January, and have been retired from teaching since '07 -- so lots of time for training and pursuing a swack of other stuff that matters to me.
CURRENT TRAINING: Self-trained since '07, but prior to that I had spent several years undr the guidance of Erik Cagnina of D3 Multisport. I still carry so many of his lessons with me.....but that said, I no longer train either systematically or rigidly; I mostly do what I want to do and when I want to do it. I roughly follow the laws of Periodization, which has served me well over the years. I live in the country and train exclusively solo, and during the race season I open water swim about 4-5x a week, bike 2-4x, and run 3-4x; in my current short-course world, it comes to anywhere from 7 to 11 hours weekly. In the off-season I hit the pools on Ottawa, and spend a good bit of time on my bike in the basement, either on the trainer or on rollers. I also augment the SBR stuff with either Yoga or lifting, with the latter geared towards basic strngth maintenance. Yoga and lifting add another few hours to my weekly workout totals.
2012 Races: Late(st) start to a season for me, but still managed ten races -- 7 sprints, 1 oly, one "hybrid" of the two, and a duathlon that came about when big surf along coastal Maine turned the swim into a run, so it was a duathlon. Two weekends found me doing races on both days, which is something I like doing once or twice each season. It was a good age group year, with eight firsts and two seconds, although overall my performances declined from the previous few years -- the result of scattered training due to a couple of pesky injuries.
2013 Races: Nothing set in place yet, but I definitely want to get back to starting in April or May, and then aiming for two a month into October. I will do most, if not all, of my racing in the broad (including NJ, MD, and VA) U.S. northeast, due to being a slave for USAT rankings points. I have a rough plan in place for racing, but that will surely evolve as the off-season progresses.
2013 Goals: Keep the oly-distance races to under 2:30, and closer to 2:25 -- which means bikes at about 22mph and runs between 45 and 47 minutes. (Swimming is my weak link, and I cannot count on doing 1500m in much under 30 minutes.) For sprints, the goal is the ride at 22+mph and then hit the 5km run in mid-22 to low-23 minutes. Beyond numbers, I always look to podium in the age group, and I am forever aiming at USAT All-American --- although I seem to be a perennial "bridesmaid" at A-A Honorable-Mention. I'm happy enough with that....but still push to get straight A-A!
WEIGHTLOSS: Not really an issue. I am 6'2", and race somewhere between 165 and 170. The lower the better.......and it maybe says something that this past season found me mostly at 168-170. I generally try to eat "mindfully", but can succumb readily to any number of "sin" foods. My highest-ever weight was 202 in May '98, which spuured me to get real serious about training better and eating smarter. I spent a few terrific years ('03-'06 or so) as a vegetarian, and will probably head back that way again someday soon.
GOOD MENTOR?? This'll be my sixth group, and I think I've been highly useful in the previous five. I've been around, know lots, have enjoyed success, worked through myriad injuries, and am always 100% willing to share what I have learned over the years. I spent a few decades teaching, so that part comes naturally to me, and beyond that I am a Level I USAT coach -- although i have never used that "professionally". I work to be attentive, thorough, and suppotive, and always with a nod to being realistic. That is, I am fully aware of how other "stuff", such as family, work, and injuries, can conflict with athletic plans and dreams, and so I try to view everything through a lens of BALANCE. I am very commmitted to mentoring, and look forward to a great ride with anyone who hops on board the Fast Twitch Express!
---
NAME: Quincy Fleming
STORY: Following the birth of my second child, I decided to run a Half Marathon to get back in shape. During my long runs on the lakefront path here in Chicago, I would always see these fit people swimming in the lake...I thought I might like to look like that too, so I tried out a late season tri...and was hooked! In the last 3 years I've slowly gone longer and longer, but even as I have enjoyed all of the different distances of tri, my first love always remains sprinting.
FAMILY: I have two beautiful, smart, charming children. Katherine is 8 and Christopher is 3. I also have two pugs who aren't remotely athletic. I am also one of those uniquely blessed individuals who shares my hobby with my spouse. Chris, my husband, and I have raced nearly all of our races together, and we often train together. We roll trips to races into fun family getaways as time and money permit, and for the rest of the time, keep our babysitters happy during the summer. I live in Chicago which is, surprisingly, a super tri friendly city. It seems everyone here is either in a band or does triathlons, or both. It's fine, but crazy competitive and the season is too short, but otherwise, I love it here.
CURRENT TRAINING: My husband I just completed IM Wisconsin which was amazing, and a thrill, and I am sure I will do another one, but the time and toll it takes to train and race an IM is just too much for us to do every year. I had a bike accident last fall and surgery on my shoulder in December, so I was unable to train and race the way I would normally would have. Instead I only raced sprints in the lead up to Ironman. It was a strategy to save my shoulder on the swim, but I had a really great season with some decent placements and that was with training for long course...so I've just been thinking...what if I really hit the short course training really hard next year? I can race a lot and maybe do even better (it's my last year in the most brutal female AG, 40-44). Like most everyone else here I am trying to regroup and figure out my offseason and plan for next year...
2012 Races: 1 sprint Du, 3 sprint tri's, IMoo, Chicago Marathon, Monster Dash 1/2 Marathon (in costume, again). I did manage an AG win, but to my horror, in the Du. Qualified for AG Nats at the Chicago Tri and may make that my A race for next year!
2013 Races: Kicking off the season with my old mentor group at "Memphis in May." Anyone in? Probably our standard local races, hopefully AG Nats, and looking at Door County HIM (but definitely not doing a lot of volume for it). May also look for some new races to try out...maybe the Dells (for the kids) or something south/east of here. Suggestions?
2013 Goals: I always want to win/podium/etc. But I also really like to have the fastest bike split in my AG...haha... Actually what I really want is to do exactly what this group aims to help with. Increase my speed!
WEIGHTLOSS: Had a hard time with a few extra pounds after shoulder surgery and would really, really benefit from losing about 10 lbs. Hoping to have a fruitful offseason in this department. The goal is to arrive at day one of my training plan at race weight...nothing else seems to work for me.
GOOD MENTOR: Oh yeah, I'm awesome! But I expect everyone to put their big boy and girl pants on and help out...this group is what we will make of it. I don't know if I can out-do my previous performance (specifically a certain infamous picture) as mentor to the Magical Mys-tri Tour, but I had some awesome people to work with. I expect this group will be similarly stellar.
Edited by quincyf 2012-10-18 8:56 AM

2012-10-18 8:58 AM

in reply to:
#4458781

2012-10-18 9:02 AM

in reply to:
#4458788

2012-10-18 9:05 AM

2012-10-18 9:05 AM

2012-10-18 9:16 AM

2012-10-18 9:17 AM

in reply to:
#4458816

2012-10-18 9:32 AM

in reply to:
#4458816

2012-10-18 9:44 AM

in reply to:
#4458910

2012-10-18 9:46 AM

in reply to:
#4458938

2012-10-18 9:54 AM

in reply to:
#4458950

2012-10-18 10:08 AM

in reply to:
#4458966