2014-03-11 5:00 PM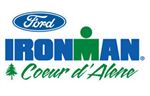 Expert


3128






Boise, ID

Subject:
Running plan to avoid injury
Question for the experts on which formula is better for run planning.
Quick background, I am using the customized BT plan for IM training for IMCDA in June. I tore a calf in December and after some time off I have been making my attempt to get back to a solid running regimen. I am running consistently 5 times per week. My current issue is a minor case of shin splints. My main concern here is to avoid another injury that forces me to take time off so I am building slowly following the 10% rule and not really following the run portion of my BT plan at this point.
My plan calls for 5 runs a week, 2 short, 2 medium and 1 long.
Currently I have been running 5 times per week, the same distance for each run, then increasing the weekly mileage by 10-15% each week. So for example I am running 5 times this week, 3 miles per run for a total of 15 for the week. If I continue to follow the 10-15% rule I will catch up with my plan toward the end of April. I am thinking this is the safest way to prepare the run and to avoid injury.
So my question is this. Is it better to do 5 runs of equal length like I am doing. Or is it better to follow the plans idea of 2 short, 2 medium, 1 long?
For example this week if I was to follow my plan (modified) I would run 1.7 miles for the short runs, 3.4 for the medium runs and 5.1 for the long run.
Am I more at risk for injury if I follow the modified plan and try to run 5 miles for that long run? Do the 1.7 days act as a sort of active recovery making the 5.1 safer? Or am I better off sticking to the equal runs so my longest run is 3 miles until I get more comfortable and the nagging pains go away?

2014-03-11 7:40 PM

in reply to:
switch

2014-03-12 10:00 AM

in reply to:
keqwow

2014-03-12 11:34 AM

in reply to:
djdavey