136




Subject:
Has anyone experienced Mortons Neuroma?
After several false starts and months my new GP has diagnosed Mortons Neuroma, it's been incredibly frustrating not being able to walk very far never mind run. The stuff I've looked on the internet doesn't sound very positive. I am desperate to get back to training and race this year. Has anyone got any advice or experience of how this could be resolved and how long it might take?
Very worried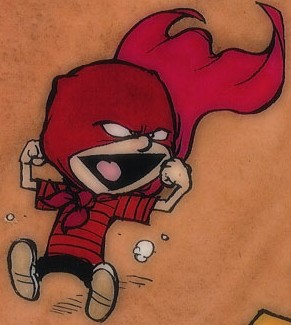 Pro


6579








Melbourne FL

Gold member

Subject:
RE: Has anyone experienced Mortons Neuroma?
3 years ago my wife developed MN. She had 3 alcohol injections/shots to shrink it and avoided needing surgery. She also had to go with a more cushioned and roomier toe box shoe and is now using Brooks Glycogen's. She saw a foot/ankle doc not a GP. She was running pretty quick after them and the shoes were her ticket to do so.

RRH_88

2014-05-08 6:00 PM

in reply to:
0

Expert


2098






Ontario Canada

Subject:
RE: Has anyone experienced Mortons Neuroma?
Yep had it a few years back with some new shoes that were fairly narrow, it dissipated on its own after about 3 week of no running, as mentioned that's when I started wearing only width running shoes, and models with a much wider toe box, haven't been bothered with it since. I believe that I used a met pad in my shoes for awhile after I started back to keep my toes spread.
Edited by RRH_88 2014-05-08 6:02 PM

Master


8097








Eugene, Oregon

Subject:
RE: Has anyone experienced Mortons Neuroma?
Yes, last fall I developed symptoms suggesting that after doing a long run in a pair of shoes that seemed to run small. (They were new and same size as several previous pairs that I'd worn with no problem. Or maybe they somehow shrunk after getting wet with rain/sweat or my feet swelled--it can happen in tropical conditions.) Never quite got the point where I couldn't run, but I had some pretty painful long runs. It was a real problem as I can't replace shoes here; even in Singapore I usually can't find the right size/model. I alternated the offending shoes (for shorter runs) with some old, moldy ones until December, when I got the same model 1/2 size bigger. The issue has basically resolved, but I can still feel it a bit after long runs or speedwork. Hoping it will go away on its own with the better fitting shoes and icing after hard runs, and not require more aggressive treatment.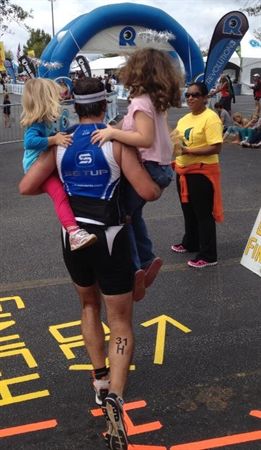 Veteran


393








Greenville, SC

Subject:
RE: Has anyone experienced Mortons Neuroma?
Yes I have it and have had it for nearly coming up on 10 years now. I developed mine due to growing up playing soccer my entire life through college and the tight fitting soccer cleats compressing my feet. My wife developed it for the same reason and also from dancing, I was able to treat the symptoms but my wife was not, she ended up having to have surgery to cut the inflamed/pinched nerve out. She was back dancing fairly quickly after the surgery though.
For mine, I just had to start paying attention to the shoes I was wearing. I had it so bad that it hurt more when I took off my shoes due to the blood going back to my inflamed nerve. It was so bad that if I wore tuxedo shoes for more than 30 minutes I could not even stand up or even touch my foot without excruciating pain, more than the numerous broken bones I have had. It was not the cushioning that made the difference but the toe box of the shoe. For my dress shoes I had to start buying Italian leather due to it being softer than American leather and will soften and stretch more allowing for more room. For my running shoes I have a huge selection due to trial and error. I currently have the Nike Free 3.0 that I use and are great despite Nike's usually have a smaller toe box. I also have the New Balance Minimus because they have a large toe box. You need to look in Altra Brand shoes. They are awesome and great for those of us suffering with MN.
Edited by TriGuy05 2014-05-08 7:59 PM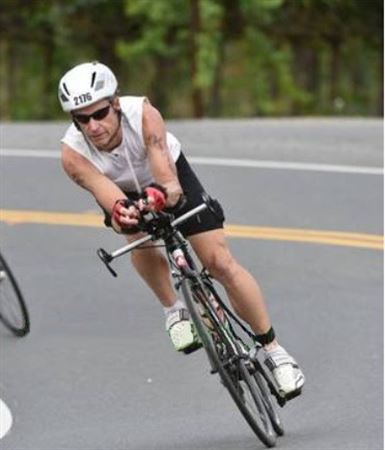 Regular


673






SF Bay area

Subject:
RE: Has anyone experienced Mortons Neuroma?
Had MN appear two weeks before I was to run my daughter's first marathon with her - in Alaska. Went to my podiatrist and he diagnosed it immediately, gave me one injection (sorry, don't remember what the stuff was), told me to give it a couple of days rest then try it out. Two weeks later my daughter and I were crossing the finish line together. I'd suggest you get to a Sports Podiatrist to get this taken care of. My experience is that GP's aren't nearly as knowledgeable in terms of fast diagnosis and treatment to get you back in your shoes. They'll also be able to evaluate the shoes you are using after examining your feet and may be able to give you a recommendation for a shoe or shoe type that would be better for you to prevent a recurrence.

136




Subject:
RE: Has anyone experienced Mortons Neuroma?
Hi thanks all for the information. I neglected to say that I had already seen a podiatrist who was very uninterested! But made me 2 orthotics to try one to cushion under the ball of foot and the other to splay toes, neither helped. I have always worn wide toe box shoes..just because I like space! I will definitely have a look at shoes you have spoken about, I am just feeling despondent as after 15 mins walking it's there and impossible to continue without stopping and limping! I have different podiatrist in June...and feel a little hope given the info regarding possible injection even if that just enabled me to takes one part in this season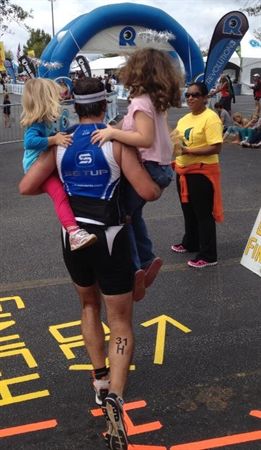 Veteran


393








Greenville, SC

Subject:
RE: Has anyone experienced Mortons Neuroma?
I forgot to mention something else that will help. Wide toe box shoes are great but can still cause tightness around the fore foot area. When I was research shoes and found that Altra brand I referred to I noticed how the shoes were laced. I adopted this on every single shoe I have and have noticed it helped greatly as well. Even the tighter fitting shoes now feel loose in the front but tight around the rest of my foot, it is awesome...It keeps the shoe loose where it needs to be but tight where it should be.
http://www.altrarunning.com/webapp/wcs/stores/servlet/StaticContentView?langId=-1&storeId=15151&catalogId=18952&pageTitle=Alternate+Lacing&pageName=AlternateLacing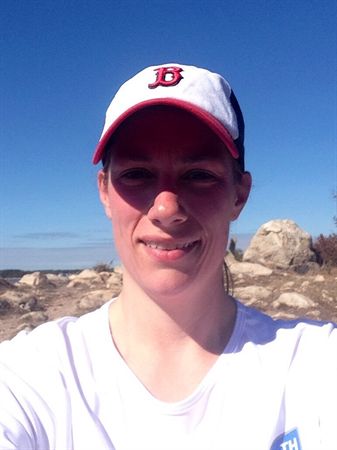 Elite


4372









Connecticut

Subject:
RE: Has anyone experienced Mortons Neuroma?
I had this a few years ago. I ended up having two cortisone shots and that took care of it. I'd ask your podiatrist for cortisone or the alcohol injections. It sometimes will clear it up. If not, I have a friend who had surgery to correct her MN.

72




Subject:
RE: Has anyone experienced Mortons Neuroma?
I am also one of many that has the fun treat to running. I have discovered that besides the shoes I also can not wear ANY socks. When I run in socks after about 6 miles my feet feel like someone is beating my foot with sticks, I take off the socks and I can make it about 18 - 20 miles before the pain kicks up that high. As an FYI my feet always hurt even without socks after about 5 miles but the pain doesn't intensify as much with the socks.

Also I had to go with different lacing patterns, and since I have an extremly high arch and severe over pronation I had to go with Brooks Beasts extra wide. The shoe people thought I was an extreme challenge in fitting, because most shoes would solve one of my multitude problems but not all of them. When we finally found the correct shoes with the correct inserts it was a joyous day.