2015-07-06 7:56 AM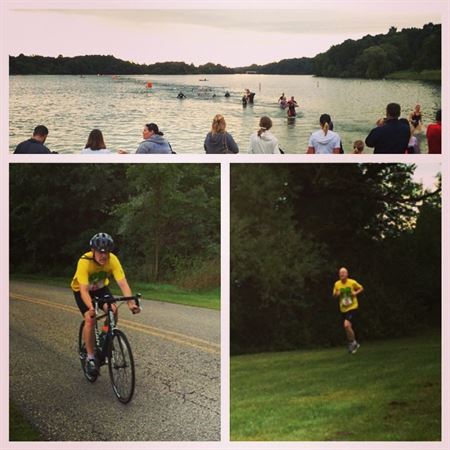 64




Subject:
My disappointment with 3 Disciplines
I kind of held off on posting anything to see if they would get things right, but alas, it appears they never did.

It appears they screwed up the timing of the Motor City Triathlon, specifically in T2. According to my watch, I was 1:20 faster in T2 than they had me recorded. I figured there was some sort of Garmin user error on my part (it happens a lot). But there was another guy who posted on their Facebook page with the same question.

Then, if you look at the T2 times, the fastest time was 2:20, which was done by a former pro running in the race (his T1 time was 41 seconds).

I shot them an email, and someone responded very quickly, saying they would look into it. A week or two passed, and I had forgotten about it. Then I got an email about signing up for their fall race to beat my Motor City time. I checked the results, and things were still not corrected. So I emailed them again, and the guy who responded said he'd remind the person doing timing and scoring again. Another week or two later, and still nada.

I mean, look .. it's not a big deal. I know what my watch says, so that's my race time. But it's a bummer that a company that does timing and scoring professionally (even for races they don't put on), can't get it right, and don't correct problems when they're pointed out.

The other thing was safety out on the bike. It was really weird, but they told slower bikers to stay to the LEFT when riding around the island, and to pass on the RIGHT. Which is opposite of everything you've ever been taught as a rider. I'm not the faster rider, so I immediately got to the left, which lead to someone yelling at me 8 minutes into the bike portion. I had to yell back for them to listen to the race instructions on the beach next time ... although I don't think he could hear me with his sweet aero helmet going 5 mph than me..

TLDR version: They screwed up scoring at Motor City, and haven't fixed it.

2015-07-07 6:37 AM

2015-07-08 10:16 AM

2015-07-09 1:17 PM

2015-08-10 6:47 AM

2015-08-25 9:14 AM

2015-08-25 10:06 AM

in reply to:
MSU_Brad

2015-08-25 10:28 AM

2015-08-25 11:00 AM

in reply to:
MSU_Brad

2015-08-25 11:52 AM

2015-08-28 11:07 AM

in reply to:
0