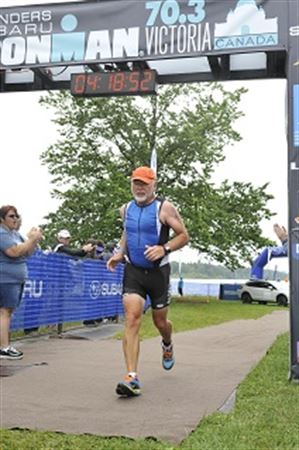 Extreme Veteran


1704






Penticton, BC

Subject:
RE: Squamish 50
Dustin, I just posted a race report on Cherry Blossom. I was really slow even for me but there were some good positives. How was your race?
I felt pretty bad for the lady that died. Definitely put a cloud on the day.
I completely forgot about looking for you in the pool until I was already out on the bike. My number was 151 so I was well behind you.
I heard today that people are swimming in Sasamat Lk about two weeks earlier than usual and apparently Tuc el Nuit may be swimmable in the next few days. It is usually not warm enough until mid month.

Extreme Veteran


1332







Subject:
RE: Squamish 50
Honestly my race was better than expected.
Since I did the Nimble Bear 50k last weekend, I still had a little lingering fatigue, and since that was my focus race, my swim and bike have been lacking in the build-up to this race, as well as the run speed-work.
That all said, I matched my swim time from last year, managed to improve the bike by 2 minutes, and improved my run by something like 3 minutes, and saved the odd few seconds on transitions.
5:11 faster than last year for a finish time of 1:11:12! I was pretty happy with that result!
The woman who died was actually the mother of a friend of mine who was doing their first family relay ( he's quite a good triathlete himself though )
I saw the ambulance come after my race was finished, and saw him leave in a hurry a little while later, but hadn't quite put 2 and 2 together right away, and you're right it REALLY puts a dark cloud over the day.
You hear about this stuff happening at ironman races. Open water, 2.4 miles, thousands of people in the middle of a lake or whatnot.
You don't expect for a pool-based swim with a little over 200 people seeded one at a time for something like this to have this tragic outcome.
I am hoping to hit the open water soon myself, get training for the across the lake swim and the rattlesnake island swim, thinking of another sprint or two as well. Maybe kal-rats in vernon?
My kids ( they are both about to turn 9 ) will be doing the across the lake swim this year too it looks like!!

Exciting stuff!

2016-08-25 1:21 AM

Extreme Veteran


1332







Subject:
RE: Squamish 50
Busygirl, how did your race in Squamish go?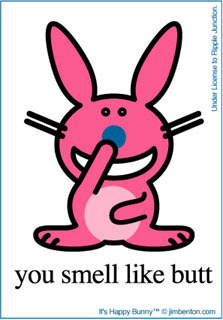 Veteran


235





Subject:
RE: Squamish 50
Hey!!!

I had the most amazing day!! The good, the bad, and the ugly happened and I loved every flippin minute. I was on track for a 8:30 finish time and then I took a dandy fall around the 40K mark and it fell apart from there. But I finished, smiling and that was the goal of the day.

How was yours??

2016-08-31 8:29 PM

Extreme Veteran


1332







Subject:
RE: Squamish 50
It was amazing!!

I have to say, that was one of the best organized events I've ever been to.

Between having a keg of free beer at packet pickup, to aid station volunteers that acted like crew, taking your bottles, doing whatever you needed, the amazing beauty of the course, to Gary himself, being a larger than life personality and being at the finish for almost every finisher, it was phenomenal!

Met a bunch of fellow 50/50 runners on saturday hiking up galactic, we formed a train to power up the hill. We kept picking off people who went out too hard, had a few hold on, and a few drop off.

The 4 of us who got to the top together pretty well stuck together the rest of the day, with only a little variance.

The heat REALLY killed me though. I'd walk into an aid station with a 150 heart rate, then fresh ice in my buff and ice water down the back, eat a little watermelon, then walking the same pace I'd be at 120. Core temp control was my main issue of the race, and I knew it would be going in with the forecast record race temps.

Lots of carnage on the exposed climbs there, people throwing up on the side of the trail just sitting there dazed once they hit the shade etc.

Conserve, conserve, conserve was my mantra of the day, which meant even walking a bit of the flat after the last aid station, just cause the heat was getting me so bad.

Hit the platform at the top of the mountain of phlegm, 4k to go, and sat down and took a break, ate some food, drank a bit, felt better, and was able to finish strong picking off about a dozen people, some of which got to the platform with me and laughed when I stopped.

Ran most of the way to the finish from there.

14:36, it was after 8 pm and I had to catch that bus at 5 am the next morning. Had a serious glazed look over my eyes though, I had no idea how I was going to rehydrate, get calories in ( no appetite after that ) take care of the legs, sleep and get up to do a hard ultra the next day hahaha.

Woke up a few times through the night, powered chocolate milke every time.

Alarm at 4 am, cutting it close, but I needed the rest.

Legs worked, in fact, I was amazed I was running out of Alice lake.

Climbed Galactic feeling okay, chatting with a few people, then descended better than the day before. I felt like I was having more fun, I even laughed and yelled a bit. I certainly was not expecting that sunday.

Get to Quest in 4 hours, I'm thinking at this rate I can be under 24 hours for the weekend, get out fast and power into the hardest part of the course. Of course I am walking up the road, watching people run up it thinking that was a mistake.

Sure enough I caught every one of them in the coming hours.

That last 27 kms I finished almost 20 minutes faster than saturday, the climbs were SO much better not in the heat. Was able to run or jog EVERY flat.

Got to the platform 4k from the finish. I sit down again, it worked the day before, people think I am crazy.

About a minute later I fly by everyone who thought it was nuts in a sprint to the finish, WAY faster than the day before.

I must have passed 12-15 people, especially on the road section, a couple had almost a frightene4d look in their face as they saw me fly by as they were doing their death shuffle.

Fly into the finish STRONG and 2 minutes I could not get off the ground without help, and was walking like an arthritic 80 year old hahaha.

9:17 for day 2, and got under the 24 hours mark for the weekend.

I am certainly not the fastest guy on there, but one of only 36 people who managed to do both ultras on the weekend!!!

Glad I got my hat! :D

Back next year to upgrade to a green 2x finisher hat and see how much time I can take off if it? :p

2016-12-04 3:54 PM

Extreme Veteran


1332







Subject:
RE: Squamish 50
Signed up for a second serving of the 50/50!!

PUMPED!!!


Extreme Veteran


1175







Langley, BC, 'Wet Coast' Canada

Subject:
RE: Squamish 50
Dustin,
Not sure if you should be congratulated...or committed

Either way, Good Luck on the journey!
Kelly

Extreme Veteran


1332







Subject:
RE: Squamish 50
Originally posted by
triosaurus
Dustin,
Not sure if you should be congratulated...or committed

Either way, Good Luck on the journey!
Kelly
Why not both? Haha!
I convinced a friend to do the 50/50, and another to do the 50 miler.
I will also get to see a few friends I met last year again too!!
It's going to be a fantastic 2017!
RELATED POSTS
Started by

Triloco

Views:

720

Posts:

2

2008-07-02 11:35 AM

DrLeah

Started by

Busygirl

Views:

904

Posts:

7

2007-07-07 6:04 PM

DerekWL

Started by

vanezo

Views:

1039

Posts:

5

2006-06-21 2:05 PM

jeng