2016-07-26 8:24 AM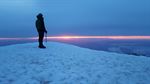 17



Subject:
Putting Road Tires On CX bike for Spritn - Need Tire Help!
I have decided to just use my CX bike (TREK Crossrip Elite) that I use for messing around on for my sprint. Not wanting to drop significant amount of money quite yet on a new road bike. May look for a steal in the off-season to use for my HIM in a year or so.

After reading a lot and receiving input I am going to put road tires on my CX...problem is, I don't know where to start. What kind of tires/tubs will fit on my wheelset? Which ones would be recommended? Can I swap them out easy enough on my own?


I appreciate your help! Learning a lot, and loving my tri training thus far!

2016-07-26 8:38 AM

2016-07-26 8:41 AM

in reply to:
MikeD1

2016-07-26 9:36 AM

2016-07-26 9:52 AM

in reply to:
MikeD1

2016-07-26 9:54 AM

JMosey

2016-07-26 12:25 PM

in reply to:
0

2016-07-26 4:52 PM

in reply to:
Donto

Lupy

2016-08-03 10:03 AM

2016-08-03 1:30 PM

in reply to:
Lupy

Lupy

2016-08-04 8:14 AM