2018-12-30 9:51 AM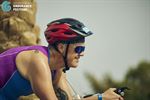 Member


2283








Carbondale, Cairo Governorate

Subject:
Beer Drinker's Appreciation Society--Always Open

GROUP FOCUS: General support, encouragement, and of course, BEER appreciation!! (also, all other kinds of wine and spirits!)


NAME: Gretchen/Drfoodlove


STORY: I've been tri-ing for about six years. I started after the 2012 Olympics aired and I seriously laid on the couch (eating chips) and said, that isn't that hard! when the triathlon was aired. Oh, the hubris!! I have since learned that it is, indeed, quite hard! I've done everything from a super-sprint to a HIM, with a full IM distance race on the schedule for 2019.


FAMILY STATUS: Married with one dog


CURRENT TRAINING: I'm training for MiTi full IM distance this year. This is my first year with a coach, so I'm super excited to see what the year brings. I have experience at the HIM distance, but this is my first IM distance, so I expect to learn a lot, work a lot, and sweat a lot. All good things in my book.


THIS YEAR'S RACES: A-Race: Michigan Titanium full IM distance tri (August 18). Other races tbd with coach, but everything is currently open. I hope to do a century ride in June, but nothing else is set.


UPCOMING YEAR'S GOALS: 1.) make it to the start of MiTi uninjured; 2.) consistently hit workouts set by coach; 3.) get faster in all 3 disciplines; 4.) find the right saddle; 5.) figure out how to fuel myself for a full distance tri


WEIGHTLOSS: Every season I lose the same 30ish pounds, but they find me again in the off season. This year, I hope to ditch them, plus a few of their friends, for good.


WHAT WILL MAKE ME A GOOD MENTOR: I have the gift of consistency--some liken me to a machine. I also have a good range of experiences and can help new triathletes (and experienced folks).





2019-01-02 2:12 PM

in reply to:
#5253131

2019-01-03 5:24 AM

2019-01-03 9:39 AM

in reply to:
#5253267

2019-01-03 4:19 PM

2019-01-03 9:16 PM

2019-01-04 8:23 AM

in reply to:
#5253320

2019-01-04 12:19 PM

2019-01-04 10:37 PM

2019-01-05 8:53 AM

in reply to:
#5253375

2019-01-05 10:22 AM

2019-01-05 11:15 AM

2019-01-05 11:18 AM

2019-01-05 6:08 PM

2019-01-06 8:51 AM

2019-01-06 9:12 AM

2019-01-06 12:28 PM

in reply to:
#5253445

2019-01-06 1:22 PM

in reply to:
#5253481

2019-01-06 1:26 PM

in reply to:
#5253484

2019-01-06 4:32 PM

in reply to:
jmhpsu93

2019-01-06 5:38 PM

in reply to:
#5253485

2019-01-06 5:49 PM

in reply to:
#5253492

2019-01-06 9:56 PM

in reply to:
#5253493

2019-01-06 9:57 PM

in reply to:
#5253499

2019-01-07 5:19 AM