15



Subject:
Vo2 Max declining, why?
Hello there,
I extended Joe Friel's 12 week beginner triathlon plan to 18 weeks and I'm now 5 weeks from race. I am using a Garmin 645 and VO2 Max is declining as of last update today, from 39 to 38 and now 37. My fitness age went from 20 to 30.

I do feel stronger, I'm able to swim more laps continuously, run longer intervals and bike farther and up hills without being as tired.

I was out of shape when I started training.

Granted I am rather fatigued this past week as I'm on antibiotics for an infection and I was traveling for 3 weeks May- June. I only missed two sessions when I was away but admittedly it wasn't as intense because I had to borrow bikes and terrains weren't as challenging.

Could this be it? Should I need worried?

Any advice much appreciated!
Cheers,
Amy




Extreme Veteran


5469









Subject:
RE: Vo2 Max declining, why?

DO NOT worry

The Garmin Vo2 number is an estimate based on pace and HR variables (on the run)

It uses max HR (which is probably not that accurate). I believe it also uses HRV (heart rate variability). Garmin even suggests use a HR strap and not the optical sensor for more accurate numbers. HRV with an optical sensor will struggle.

Being sick will affect your HR and HRV, so can throw things way off.

It's a "fun" number to watch, but it means very little.

Master


7924









Eugene, Oregon

Subject:
RE: Vo2 Max declining, why?
Guessing that if you've been sick and somewhat fatigued, your HR will be trending high for the same pace/power and thus the Garmin is spitting out those numbers. My 520 gives me some kind of "recovery index" (also based, I believe, on heart rate vs. power) and it will be low whenever my HR is higher than typical for that level of power. It's not always a fitness issue; can be due to illness, fatigue, working out later in the day, caffeine intake, or just doing a workout in hotter than usual conditions. I wouldn't worry about it. Rest up a bit if you need and get back to intensity when you are feeling better.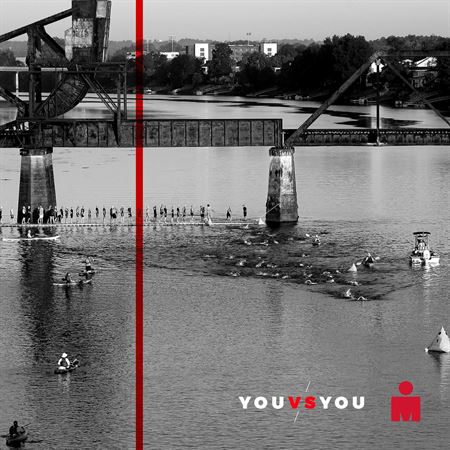 622




Subject:
RE: Vo2 Max declining, why?
Ditto what everyone else said.

The Garmin metrics are questionable at best. I agree that your illness probably led to higher heart rate during activities. This probably resulted in the drop in VO2 max per your Garmin.

My Garmin has suggested recovery times based on my HR during workouts. Other Garmin watches have a maintaining/peaking/declining metric. I'm not sure how closely I would follow any of them. Listen to your body and go from there.

Master


7924









Eugene, Oregon

Subject:
RE: Vo2 Max declining, why?
My Garmin 520 will give me really long "recovery times" after a workout if average heart rate was notably higher or lower than average (for me) for a given average power. Case in point: Yesterday, my HR monitor malfunctioned (possibly a battery issue; it's been getting less and less reliable and losing the signal a lot recently). It just kept creeping around in the 80's despite a moderately intense workout when I was feeling pretty strong, jumped once to something more reasonable (133) then back down to 80's. I took it off about 20 minutes into a 2 hour ride as the data was useless. It then decided my average HR for the 2-hour ride at just below HIM watts had been 88, and I therefore needed 72 hours of recovery!
But if you HAVE been ill recently, and/or fatigued from training, travel, or other life stress, and the Garmin picks up a legit variation in HR at a given pace or power level (so-called VO2 max and recovery time are really proxies for that), might be good to take it easy for a few days.
Edited by Hot Runner 2019-06-24 4:37 PM

Extreme Veteran


693







Olathe

Subject:
RE: Vo2 Max declining, why?
Ya, take the Garmin data with a grain of salt.

If you ran on a treadmill at all and it recorded an incorrect pace, that will throw it off.
Accuracy is like +/-10% at times for HR readings.
Are you recording EVERY workout on the same device? You have to have them all trued up or they will each calculate their own zones.
If a sensor dropped out for some workouts at times, that could throw it off.

Mine told me to recover for 72 hours after my Saturday long run and I had a 3 hour bike ride for Sunday.
Listen to your body and if you want more accuracy, consider doing your own fitness tests.

15



Subject:
RE: Vo2 Max declining, why?
Thank you so much everyone for your thoughtful replies! Read through all the possible scenarios and it sounds like I was A. Training in hotter conditions ( up to 90 degrees F vs 65 degrees F at home) for 3 weeks while away, and at different times and intensities since I didn't have my own bike/ terrain. B. Fatigue from antibiotics.

Thanks again!